What is a Substance Abuse Social Worker?
A substance abuse social worker evaluates and treats people who have substance abuse problems. The substances could include alcohol and illegal or prescription drugs. Once a person starts abusing a substance, he or she may be at risk of developing a physical addiction which can be extremely difficult to overcome. A substance abuse social worker helps individuals overcome their substance abuse by counseling them, and helping them find additional services and resources.
What does a Substance Abuse Social Worker do?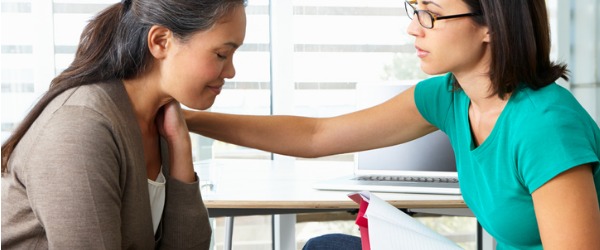 Substance abuse is a strong addiction to overcome – stronger than most people think. However, in order to stop or prevent the negative effects of substance abuse (it often leads to physical and mental health problems as well), overcoming this problem is imperative. Unfortunately, the road to recovering from substance abuse is a very long and difficult one.
Substance abuse social workers can assist in making the road to recovery a little easier and a little less stressful. Because these types of social workers are trained to help and support those struggling with substance abuse, recovery from this problem is typically more effective with the help of these types of professionals.
Clients would be assisted in their adherence to treatment plans, which would involve providing support, setting up and arranging for transportation to appointments, and assisting in the completion of forms by the client. The social worker would regularly see the client, either at their place of work or the client's home.
Treatment plans must be modified to reflect changes in the status of clients. Career counseling would have to be given, and the social worker may have to refer the client to other specialists. Family members would have to be assisted as well, so that they can understand and deal with the client. It is sometimes necessary to collaborate with counselors, nurses, and physicians as well.
A substance abuse social worker must give their complete attention to their clients, understand their input, ask questions when necessary, and not interrupt at inappropriate times.
What is the workplace of a Substance Abuse Social Worker like?
The most common employers for substance abuse social workers are family service agencies, substance abuse treatment centres, local governments, and hospitals. Such jobs are more common in cities.
A social worker can expect to spend most of their time in an office or residential facility, but a significant amount of travel is not uncommon. The working week is generally 40 hours long, however work may be necessary in the evenings or on weekends in case of emergencies.
Work can be very satisfying, as people are being helped to overcome adversity. The work can, however, be emotionally draining. Large caseloads and understaffing can cause increased pressure.
Substance Abuse Social Workers are also known as:
Mental Health and Substance Abuse Social Worker