What is a Travel Agent?
Planning a trip is a time-consuming and complicated process. Travel agents simplify this process for their customers in addition to providing consultation services and entire travel packages. They may book flights, cruises, rental cars and hotels, as well as resort stays and events. Agents cater to a wide demographic, serving both individuals and corporations. They may also concentrate in a special segment of the field; many agents specialize in leisure travel, business trips, or location-specific journeys to Europe, Africa, or Asia.
What does a Travel Agent do?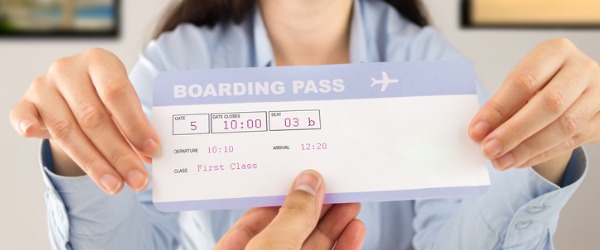 The primary responsibility of a travel agent is to make the process of travel planning easier for their clients and ensure they experience the best trip possible. Travel agents work directly with the public and converse with clients in order to determine the best possible travel destinations, transportation arrangements, and accommodations for the client's particular needs. They may make suggestions to the client based on their experience, or offer complete travel packages from various resorts or cruise lines. They are often restricted to a budget, and must be highly organized in order to offer their clients travel arrangements that suit both their financial limitations and leisure or business travel expectations.
Agents work with computers or call airlines, cruise lines, resorts, and rental companies in order to secure travel arrangements for their customers. They research information on their client's travel plans and relay important information including weather conditions, travel advisories and required documents for their destination. Safety is also a factor in international travel, so travel agents keep abreast of the latest news, ensuring that each planned destination is safe for their customers.
Travel agents work year-round, but are especially busy during peak vacation times in the summer and during holidays. During those times, agents are busy on the telephone planning trips and making last-minute itinerary changes for current customers. They also sell vacation packages from cruise lines, resorts and other destinations. During the off season, travel agents are busy researching destinations and learning about the latest offerings of prime travel resorts and locations. They will also uncover new destinations and find the best trips for a particular travel purpose, whether it be business-related or for personal leisure.
What is the workplace of a Travel Agent like?
Travel agents work indoors in an office or cubicle, year-round. They spend long hours on the telephone or in front of computer terminals, making travel arrangements and researching travel destinations for their clients. Agents employed by large travel agencies typically adhere to a regular 40-hour work week, though some opportunity for overtime may occur during peak travel seasons. Independent contractors have a more sporadic schedule, working less during the off season and more nights and weekends during holidays and over the summer to meet the demands of vacationing clientele.
In order to perform the required research for their jobs, travel agents keep up with travel magazines, books, journals, and online travel publications. In some instances, agents will travel domestically or abroad to obtain first-hand experience of select destinations, and then relay that information to their clients.
Travel Agents are also known as:
Travel Consultant Travel Counselor Holiday Planner Travel Arranager