What is a Travel Agent?
Planning a trip is a time-consuming and complicated process. Travel agents simplify this process for their customers in addition to providing consultation services and entire travel packages. They may book flights, cruises, rental cars and hotels, as well as resort stays and events. Agents cater to a wide demographic, serving both individuals and corporations. They may also concentrate in a special segment of the field; many agents specialize in leisure travel, business trips, or location-specific journeys to Europe, Africa, or Asia.
What does a Travel Agent do?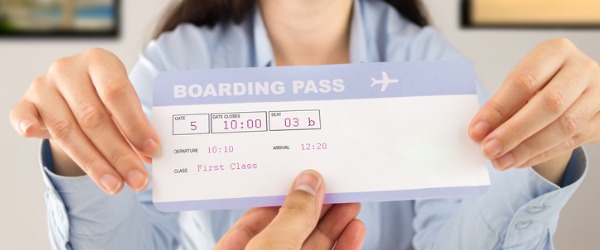 The primary responsibility of a travel agent is to make the process of travel planning easier for their clients and ensure they experience the best trip possible. Travel agents work directly with the public and converse with clients in order to determine the best possible travel destinations, transportation arrangements, and accommodations for the client's particular needs. They may make suggestions to the client based on their experience, or offer complete travel packages from various resorts or cruise lines. They are often restricted to a budget, and must be highly organized in order to offer their clients travel arrangements that suit both their financial limitations and leisure or business travel expectations.
Agents work with computers or call airlines, cruise lines, resorts, and rental companies in order to secure travel arrangements for their customers. They research information on their client's travel plans and relay important information including weather conditions, travel advisories and required documents for their destination. Safety is also a factor in international travel, so travel agents keep abreast of the latest news, ensuring that each planned destination is safe for their customers.
Travel agents work year-round, but are especially busy during peak vacation times in the summer and during holidays. During those times, agents are busy on the telephone planning trips and making last-minute itinerary changes for current customers. They also sell vacation packages from cruise lines, resorts and other destinations. During the off season, travel agents are busy researching destinations and learning about the latest offerings of prime travel resorts and locations. They will also uncover new destinations and find the best trips for a particular travel purpose, whether it be business-related or for personal leisure.
What is the workplace of a Travel Agent like?
Travel agents work indoors in an office or cubicle, year-round. They spend long hours on the telephone or in front of computer terminals, making travel arrangements and researching travel destinations for their clients. Agents employed by large travel agencies typically adhere to a regular 40-hour work week, though some opportunity for overtime may occur during peak travel seasons. Independent contractors have a more sporadic schedule, working less during the off season and more nights and weekends during holidays and over the summer to meet the demands of vacationing clientele.
In order to perform the required research for their jobs, travel agents keep up with travel magazines, books, journals, and online travel publications. In some instances, agents will travel domestically or abroad to obtain first-hand experience of select destinations, and then relay that information to their clients.
Frequently Asked Questions
Should I become a Travel Agent?

If you are someone who enjoys working with people, and is passionate about travel, then a career as a travel agent may be a great option for you to consider. If you are considering becoming a travel agent, but are not 100% sure yet, please consider the following pros and cons:

PROS

If you are someone who learns better on the job rather than in a classroom environment, this may be a good fit for you since college is not a requirement and most of the training is done on the job
If you are a people person, this career may be right up your alley as customer service and customer satisfaction is the main focus
Travel agents are always the first to know about the latest vacation "hot spots" and other travel industry news
If you become a renowned travel agent, then hotels, airlines and government tourism sectors will offer you all expenses paid trips so that you can sell the destination to your customers and help a hotel chain or nation boost its revenue
If you have problem-solving skills, you will excel at thinking on the fly and dealing with every travel issue imaginable
Travel agents get opportunities to travel to great locations (sometimes as tour leaders)
If you prefer a job that will provide you with a work-life balance, hours are typically 9-5 and there is usually no work to bring home
Travel agents get some awesome discounts on flights and hotels
If you love to network, the travel industry is all about networking, and travel agents have the opportunity to network with representatives from travel commissions, airlines, hotels and resorts, and cruise lines
Travel agents can move anywhere in the world and work at other travel agencies (however, there may be restrictions imposed by a specific country's travel regulations)
If you work independently, you might be able to work from home or from an exotic location

CONS

Travel agents are the first point of contact for all customer inquiries and complaints
Market instability plays a big part in the travel industry - if the economy is not performing well, people try to cut back on spending and travel is often the first thing that goes out the window
The salary range for a travel agent tends to be lower than other industries, however the perks of the job may make up for the wage gap
Individuals who are great at sales might not mind commission pay, but people who aren't great at selling will find commission-based pay hard to deal with
Customers can easily sense if you are passionate about travel or not, therefore if you're disinterested in your job the chances of getting repeat business is not the best
This job is all about service and interaction with customers, therefore if you don't enjoy working with people, then this is not the right profession for you
Travel agents are sales people who are responsible for meeting a weekly or monthly sales target, therefore their job may be affected if sales are down
Many people now prefer to book a vacation online (however, being able to speak to a live person often outweighs the online route)
Steps to becoming a Travel Agent

Travel agents typically have a high school diploma or equivalent, along with additional training received through vocational or technical schools. Classes are offered in full-time and part-time programs, as well as at night in order to accommodate the schedules of working students. Those who pursue four-year degrees in travel hospitality benefit from an increased chance of a successful career in the travel industry.
Are Travel Agents happy?

Travel agents rank in the 45th percentile of careers for satisfaction scores. Please note that this number is derived from the data we have collected from our Sokanu members only.

A career in travel can make you rich in so many ways. However, just as with any profession, success comes through hard work and perseverance. Seeing the world and experiencing new cultures and cuisines are terrific benefits of being an agent. Getting to help clients explore the world, check items off their bucket lists, and share life changing memories with their loved ones is a good feeling.
Travel Agents are also known as:
Travel Consultant Travel Counselor Holiday Planner Travel Arranager