What is a Business Analyst?
A business analyst is someone who analyzes information and investigates the goals and issues of a company. They advise organizations on how to improve their efficiency and finances. They are responsible for figuring out the actual needs of the company, not simply the stakeholder's expressed wishes. They will communicate with a wide variety of people, such as the staff, the executives, the IT department and the customers in order to evaluate the situation fairly and define any and all issues. Quite often, the business analyst will be a facilitator and help the communication between the organization's departments. They will then document their findings, evaluate and present their solutions.
What does a Business Analyst do?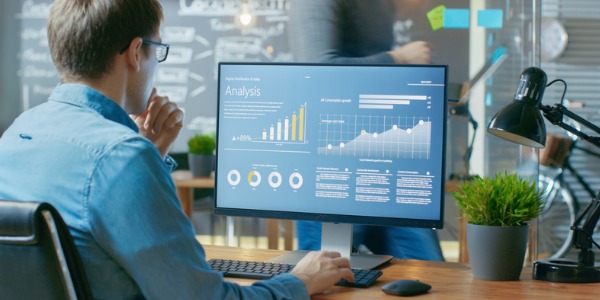 A business analyst will spend a good part of their time doing research and asking many questions, and this is done so that the analyst can understand the particular project fully and look for any solution options. Business analysts are skilled communicators, and know how to listen to verbal as well as non-verbal messages, engage in open dialogue and communicate what they've learned to the appropriate parties.
Analyzing the information gathered is a big part of the job. The information needs to be studied for any patterns and trends, and reviewed to make sure it is as current and accurate as it can be. The business analyst must then take the results of any observations and analysis and needs to document them as either text or in the form of graphs, charts or illustrations. Since there can oftentimes be more than one solution, there needs to be considerable time spent comparing and analyzing solutions. The chosen solution is still heavily evaluated throughout the design and implementation period in order to ensure that it continues to meet the needs of the business and that the best implementation process is chosen.
What is the workplace of a Business Analyst like?
Business analysis uses a disciplined approach for introducing and managing change to organizations, whether they are for-profit businesses, governments, or non-profits. Business analysts can work in a variety of industries, such as banking, finance, telecoms, insurance, software services, and utilities. They can quite easily switch between industries.
Business Analysts are also known as:
Process Analyst Business Systems Analyst Business Architect