What is a Compensation and Benefits Manager?
Hiring and retaining staff is crucial to the overall health of a business.
Compensation and benefits managers are sought out for their knowledge in designing compensation and benefits plans, as well as negotiating and implementing healthcare and retirement plans.
Depending on the employer, compensation and benefits management may be split into two positions rather than be handled by a single manager.
What does a Compensation and Benefits Manager do?
The success of a business depends on the skill level and talent of its employees. Compensation and benefits managers help add to growth and profitability by making sure that pay structures and benefits plans attract and retain a quality employees.
As well as administering the actual wages for employees, they manage the funding of pensions, health insurance, annual bonuses, commission payments, and company cars.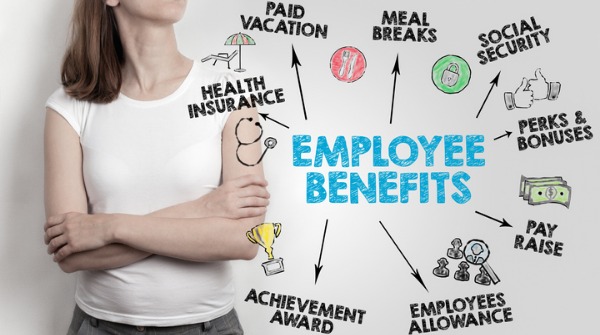 Compensation and benefits managers consult with department heads and management in order to discuss benefits, compensation and compliance needs. They also train and educate HR staff on processes and practices within these areas, and stay abreast of changing federal and state employee benefits regulations.
Each organization's compensation and benefits packages must comply with statutory and regulatory requirements, such as minimum salaries and tax liabilities, and it is the compensation and benefits manager's job to make sure this is carried through.
There are other duties that come with being a compensation and benefits manager, such as researching and making recommendations on retirement and insurance plans, evaluating competitor compensation and benefits packages, creating policies and procedures, monitoring the payroll interface to make sure of compliance and data integrity, and managing third-party HR vendor resources such as brokers and consultants.
They work very closely with management, providing feedback on HR functions and processes, and are responsible for data collection, analysis, and maintaining accurate employee records.
The reason that compensation and benefits managers conduct research is to find out what their company's direct competitors are offering their employees.
Based on their analysis of this data, they make recommendations to senior management about adjusting an organization's compensation and benefits packages. Once approved, they are in charge of implementing the necessary changes.
What is the workplace of a Compensation and Benefits Manager like?
Compensation and benefits managers work in nearly every industry. Some compensation and benefits managers are employed by outsourced service providers, and handle the compensation and benefits process for a handful of client companies.
Most of these managers work full-time (40 hours a week) in an office setting. They may work more hours during peak times in order to meet deadlines, especially during the benefits enrolment period of their organization.
Compensation and Benefits Managers are also known as:
Remuneration Professional