What is an Event Planner?
An event planner specializes in organizing and executing various types of events, ranging from small gatherings to large-scale conferences and weddings. Their primary role is to ensure that every aspect of an event is meticulously planned and flawlessly executed to create a memorable experience for attendees. Event planners work closely with clients to understand their specific requirements, objectives, and budget constraints, and then use their expertise to bring those visions to life.
The responsibilities of an event planner are diverse and encompass various tasks. They are responsible for selecting and booking suitable venues, managing logistics such as transportation and accommodations, coordinating with vendors and suppliers, overseeing event decorations and themes, creating detailed timelines, and managing budgets. Additionally, event planners often assist in marketing and promotional efforts to attract attendees and ensure effective communication before, during, and after the event. With their strong organizational skills, attention to detail, creativity, and problem-solving abilities, event planners play a vital role in orchestrating successful and memorable events.
What does an Event Planner do?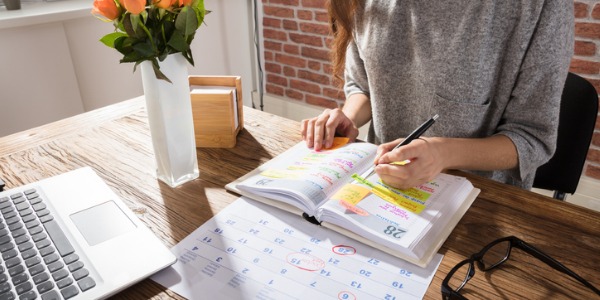 Duties and Responsibilities
The duties and responsibilities of an event planner can vary depending on the type and scale of the event, as well as the specific needs of the client. However, here are some common responsibilities that event planners typically have:
Initial Consultation: Event planners meet with clients to discuss their event goals, vision, budget, and specific requirements. They gather all the necessary information to understand the client's expectations and objectives.
Event Concept and Design: Event planners work with clients to develop a creative concept and design for the event. This includes selecting themes, color schemes, decor, and overall aesthetics that align with the client's vision and event goals.
Budget Management: Event planners are responsible for creating and managing budgets for the event. They allocate funds to different aspects such as venue rental, catering, entertainment, decorations, and marketing. They also track expenses to ensure they stay within the allocated budget.
Venue Selection and Coordination: Event planners research and recommend suitable venues for the event based on the client's requirements. They negotiate contracts, coordinate site visits, and handle all logistical aspects, including seating arrangements, audio-visual equipment, and technical support.
Vendor Management: Event planners work with various vendors and suppliers such as caterers, florists, photographers, and entertainers. They handle the selection, negotiation, and coordination of these vendors, ensuring that they deliver their services on time and within the event's specifications.
Timeline and Schedule Management: Event planners create detailed timelines and schedules for all event-related activities. They ensure that everything is organized and runs smoothly, coordinating the setup, rehearsals, speakers' presentations, entertainment, and any other elements of the event.
On-Site Event Management: Event planners oversee the event's execution on the day(s) of the event. They coordinate with vendors, manage logistics, troubleshoot issues, and ensure that everything is in place as planned. They are responsible for handling any unexpected situations or emergencies that may arise during the event.
Post-Event Evaluation: After the event, event planners conduct a post-event evaluation to assess the success of the event, gather feedback from clients and attendees, and identify areas for improvement. They also handle post-event tasks such as finalizing vendor payments and providing a comprehensive event report to the client.
Types of Event Planners
There are several types of event planners, each specializing in different areas of event management.
Wedding Planner: Wedding planners specialize in organizing weddings and related events. They assist couples in planning every aspect of their wedding, including venue selection, catering, decorations, entertainment, and coordination of vendors. Wedding planners ensure that the couple's vision is brought to life and that the day runs smoothly.
Corporate Event Planner: Corporate event planners focus on organizing events for businesses and organizations. They handle conferences, seminars, trade shows, product launches, corporate retreats, and other corporate events. They work closely with companies to understand their goals and objectives and create events that align with their brand and message.
Social Event Planner: Social event planners cater to personal celebrations such as birthdays, anniversaries, family reunions, and other private gatherings. They work closely with clients to plan and execute these events, managing all the logistics, coordinating vendors, and creating a memorable experience for attendees.
Non-Profit Event Planner: Non-profit event planners focus on organizing events for non-profit organizations to raise funds, create awareness, or celebrate achievements. They often work with limited budgets and collaborate with sponsors, volunteers, and community partners to plan charity galas, fundraising auctions, benefit concerts, and other non-profit events.
Conference/Convention Planner: Conference and convention planners specialize in large-scale events that involve multiple sessions, workshops, exhibitions, and networking opportunities. They handle logistics, venue selection, speaker coordination, registration, and attendee management to ensure a successful and engaging conference or convention.
Trade Show/Exhibition Planner: Trade show planners organize industry-specific exhibitions and trade shows where companies can showcase their products and services. They coordinate booth setups, exhibitor registration, floor plans, promotional activities, and logistics to create a productive and engaging environment for exhibitors and attendees.
Destination Event Planner: Destination event planners specialize in organizing events at specific locations away from the client's hometown or country. They are well-versed in the logistics of arranging events in unfamiliar settings, including venue selection, travel arrangements, accommodations, and local vendor coordination.
What is the workplace of an Event Planner like?
The workplace of an event planner can vary depending on the nature of the events they organize and the specific company or organization they work for. Event planners may work in various settings, including event management firms, corporate offices, hotels, conference centers, or even operate as freelancers.
Office Environment: Event planners often have a designated office space where they handle administrative tasks such as client meetings, event coordination, budget management, and vendor communication. In this environment, they utilize technology and software to manage event logistics, track budgets, and communicate with clients and vendors.
On-Site at Events: Event planners spend a significant amount of time at event venues, especially during the planning and execution stages. They oversee the setup of decorations, seating arrangements, audio-visual equipment, and other event-related elements. During the event, they are present to ensure that everything runs smoothly, handle last-minute changes, and address any issues that may arise.
Client Meetings: Event planners frequently meet with clients to discuss event details, review progress, and make decisions about various aspects of the event. These meetings may take place in their office, client's office, or at the event venue itself. Event planners need to be adaptable and flexible in their work environment to accommodate client preferences.
Remote Work: Depending on the organization and the specific event, event planners may have the flexibility to work remotely. They can communicate with clients, vendors, and team members through email, phone calls, video conferencing, and event management software. Remote work allows event planners to manage their tasks efficiently and collaborate with stakeholders from different locations.
Travel Opportunities: Event planners who organize destination events or work for event management companies may have opportunities to travel for site visits, conferences, or to oversee events at different locations. Travel can be an exciting aspect of the job but may also involve extended work hours and being away from home for extended periods.
Dynamic and Fast-Paced Environment: The workplace of an event planner is characterized by a dynamic and fast-paced atmosphere. Event planners often work under tight deadlines, handle multiple events simultaneously, and adapt to changing circumstances. They need to be organized, detail-oriented, and capable of handling high-pressure situations while ensuring the smooth execution of events.
Event Planners are also known as:
Event Organizer Event Manager Event Coordinator