What is an Executive Assistant?
Are you a highly organized person and have strong attention to detail? Do you have excellent written and verbal communication skills? You may want to consider a career as an executive assistant!
Executive assistants provide high-level administrative support to executives in a company or corporation. Like administrative assistants or personal assistants, they conduct clerical work. However, executive assistants have additional duties and higher levels of responsibilities to execute.
What does an Executive Assistant do?
An executive assistant is the 'right hand' of the person they support, handling everything from personal schedules to executive board meetings.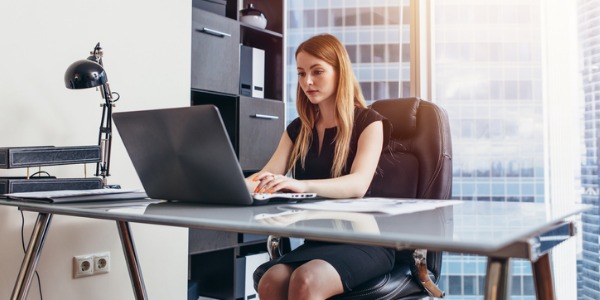 Executive assistants perform clerical tasks, like accepting and making phone calls, maintaining files, scheduling meetings, sending memos, drafting and editing correspondence, accepting visitors, reviewing incoming reports, and setting the executive's daily schedule. They are comfortable with using a computer, as well as advanced computer software programs that give them access to creating and editing spreadsheets and keeping track of expenditures.
An executive assistant's role is that of a 'gatekeeper'. They control what phone calls go through to the executive, as well as what meetings are scheduled, rescheduled, or cancelled. They also organize flights and book hotels when travel is necessary.
Executive assistants often work closely with administrative assistants to complete certain tasks that require collaboration. In some companies, executive assistants supervise the work of other administrative assistants and coordinate tasks.
Depending on the structure and size of the company, an executive assistant may have one or more assistants of their own to help with the workload. The executive assistant is usually responsible for managing their tasks, and delegating assignments to them as required. Because they have the most comprehensive understanding of the needs of the executive and the operation of the clerical staff, executive assistants often train incoming administrative assistants.
What is the workplace of an Executive Assistant like?
Executive assistants work in an office setting. They can be found across all industries including schools, nonprofits, corporate organizations, hospitals, and government agencies.
They will often sit for long periods of time and may spend much of their day at a computer or on the phone.
Executive Assistants are also known as:
Executive Administrative Assistant Executive Secretary