What is an Executive Assistant?
An executive assistant provides high-level administrative support to top executives, such as CEOs, presidents, and other senior managers within an organization. Their role goes beyond typical administrative tasks and involves managing complex calendars, coordinating meetings and events, preparing detailed reports and presentations, and handling sensitive and confidential information. Executive assistants often serve as a bridge between the executive and other teams, acting as a key point of contact and ensuring seamless communication.
Furthermore, executive assistants may engage in strategic tasks such as conducting research, analyzing data, and participating in decision-making processes. They are known for their exceptional organizational skills, strong attention to detail, and the ability to multitask effectively in fast-paced environments. A successful executive assistant not only assists with day-to-day operations but also contributes to the overall efficiency and success of the executive's responsibilities by helping them manage their time, tasks, and resources more effectively.
What does an Executive Assistant do?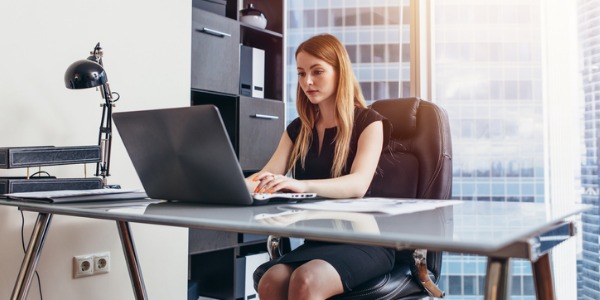 The role of an executive assistant is dynamic and demanding, requiring a blend of organizational, communication, and strategic skills. They play an instrumental role in facilitating the executive's effectiveness and contributing to the overall success of the organization.
Duties and Responsibilities
Here are some of the key responsibilities of an executive assistant:
Calendar Management: Executive assistants manage the executive's schedule, coordinating meetings, appointments, and events. They ensure that the executive's time is optimized and that commitments align with priorities.
Communication Handling: They screen and manage emails, phone calls, and messages on behalf of the executive. This includes responding to routine inquiries, redirecting important communications, and relaying urgent matters.
Meeting Coordination: Executive assistants arrange and coordinate meetings, including sending invitations, reserving meeting spaces, preparing agendas, and distributing relevant materials. They may also take minutes and follow up on action items.
Travel Arrangements: They plan and coordinate travel arrangements for the executive, including booking flights, accommodations, transportation, and creating detailed itineraries.
Document Preparation: Executive assistants draft, proofread, and edit various documents, reports, presentations, and correspondence. They ensure that materials are well-prepared and aligned with the executive's style and preferences.
Confidentiality: Handling sensitive and confidential information is a crucial aspect of their role. They maintain discretion and confidentiality when dealing with sensitive matters.
Research and Data Analysis: They conduct research on various topics, compile data, and prepare reports or summaries to assist the executive in making informed decisions.
Project Management: Executive assistants often assist in managing projects, coordinating tasks, tracking deadlines, and ensuring projects are progressing smoothly.
Stakeholder Interaction: They serve as a point of contact for internal and external stakeholders, relaying information, addressing inquiries, and maintaining positive relationships.
Administrative Support: While the role involves strategic tasks, executive assistants also handle administrative duties such as expense tracking, budget management, and office organization.
Gatekeeping: They act as gatekeepers, managing access to the executive's time and attention, filtering information, and ensuring that the executive's priorities are maintained.
Problem Solving: Executive assistants tackle challenges proactively, finding solutions to issues that arise and making quick decisions when necessary.
Event Coordination: They may be responsible for organizing corporate events, conferences, and other gatherings, ensuring smooth execution and attention to detail.
Types of Executive Assistants
Executive assistants often specialize in various areas to cater to the specific needs of different industries and executives. Here are some types of executive assistants based on their specialization:
C-Suite Executive Assistant: These assistants support top-level executives such as CEOs, COOs, CFOs, and CMOs. They manage the executive's schedule, coordinate high-level meetings, handle confidential matters, and serve as a key liaison.
Personal Executive Assistant: Working directly with high-profile individuals, these assistants manage personal tasks alongside professional responsibilities. This may involve organizing personal events, coordinating travel for both work and leisure, and overseeing household matters.
Executive Administrative Assistant: These assistants offer a wide range of administrative support to executives, often handling tasks such as scheduling, communication, travel coordination, and basic financial tasks.
Legal Executive Assistant: In law firms or legal departments, these assistants support lawyers and legal executives. They coordinate court filings, manage legal documents, conduct research, and assist in case preparation.
Virtual Executive Assistant: Working remotely, virtual executive assistants provide administrative support to executives and entrepreneurs from various industries. They manage tasks like email communication, scheduling, and document preparation online.
Nonprofit Executive Assistant: In nonprofit organizations, these assistants help manage the administrative aspects of the organization's activities. They may assist with fundraising efforts, event planning, donor relations, and grant applications.
Healthcare Executive Assistant: These assistants work in healthcare settings, supporting medical directors, hospital administrators, or healthcare executives. They manage schedules, coordinate meetings, and handle medical-related administrative tasks.
Government Executive Assistant: Working within government agencies or departments, these assistants support high-ranking government officials. They handle tasks related to policy coordination, communication, and administrative functions.
Financial Executive Assistant: In financial institutions, these assistants support executives such as financial managers, investment advisors, or banking executives. They may assist with financial reports, client communication, and investment research.
Technology Executive Assistant: Supporting technology executives, these assistants handle tasks like managing tech-related events, coordinating product launches, and assisting with communication between tech teams and leadership.
Human Resources Executive Assistant: In HR departments, these assistants support HR executives by managing schedules, coordinating interviews, handling employee records, and assisting in HR-related projects.
What is the workplace of an Executive Assistant like?
The workplace of an executive assistant offers a dynamic and professional environment where they play a central role in supporting top-level executives. Often situated within corporate offices or organizational headquarters, executive assistants are essential cogs in the operational machinery. They work in settings that prioritize efficiency, organization, and effective communication.
Executive assistants are typically based in offices or workstations equipped with the necessary tools and technology to perform their tasks. This environment reflects their integral role in managing calendars, coordinating meetings, and handling a range of administrative and strategic responsibilities. Open office layouts or private workspaces are common, offering a balance between collaboration and focused work.
Collaboration is a hallmark of the executive assistant's work environment. They interact closely with executives, colleagues, and teams from various departments. Whether scheduling important meetings or relaying vital information, their effective communication skills are critical for maintaining smooth operations and facilitating efficient decision-making.
The workplace of an executive assistant is characterized by fast-paced dynamics. Juggling multiple tasks, handling unexpected changes, and adapting to shifting priorities are part and parcel of the role. Time management is crucial, as they manage intricate schedules, organize intricate travel arrangements, and ensure that the executive's commitments align seamlessly.
Confidentiality is paramount in their workplace. Given their access to sensitive information and strategic discussions, executive assistants maintain a high level of discretion and professionalism. Their ethical approach to handling confidential matters contributes to building trust within the team and across the organization.