What is an Executive Assistant?
An executive assistant is seen as the face of an organization, and is someone who provides high-level administrative support to executives in a company or corporation. Like secretaries or personal assistants, they conduct clerical work. However, executive assistants have additional responsibilities and higher levels of tasks to perform that can have an effect on the success or profitability of a business. They may even be asked to represent the executive they support in a meeting or other communications. Executive assistants must be highly organized and be able to prioritize work, have good interpersonal and communication skills, and possess managerial abilities.
What does an Executive Assistant do?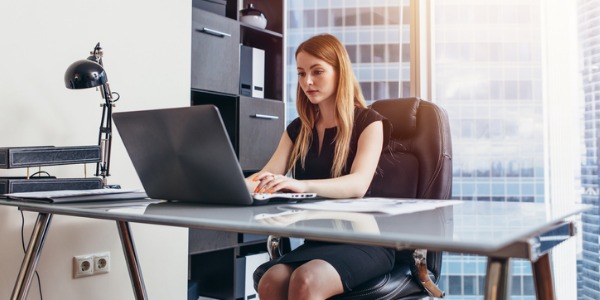 An executive assistant is the 'right hand' of the person they support, handling everything from personal schedules to executive board meetings. In many respects, the role of executive assistant is similar to that of a receptionist, secretary or administrative assistant. They perform clerical tasks, like accepting and making phone calls, maintaining files, scheduling meetings, sending memos, drafting and editing correspondence, accepting visitors, reviewing incoming reports and setting the executive's daily schedule. They are comfortable with standard office equipment, including personal computers, printers, fax machines, scanners, multi-line telephones, and advanced computer software programs, including spreadsheet, word processing and accounting programs.
The executive assistant's role is that of a 'gatekeeper'. He or she controls which phone calls and reports go through to the executive, as well as what meetings are scheduled. In order to fulfill this responsibility, executive assistants must clearly understand the goals, values and needs of both the company and the executive(s) they work for.
Executive assistants often work closely with lower-level administrative assistants to complete certain tasks that require collaboration. In some companies, executive assistants supervise the work of other administrative assistants and coordinate tasks. Depending on the structure and size of the company, an executive assistant may have one or more assistants of his or her own to help with the workload. These are typically secretaries or more entry-level clerical associates. The executive assistant is usually responsible for managing their tasks, and delegating assignments to them as required. Because they have the most comprehensive understanding of the needs of the executive and the operation of the clerical staff, executive assistants often train incoming administrative assistants.
What is the workplace of an Executive Assistant like?
Executive assistants typically work in an office setting. They can be found across all industries including schools, nonprofits, corporate organizations, hospitals and government agencies. They will often sit for long periods of time and may spend much of their day at a computer or on the phone.
Executive Assistants are also known as:
Executive Administrative Assistant Executive Secretary