What is a Life Coach?
A life coach is someone who helps an individual focus on their present life, make any necessary adjustments (big or small), and helps them move forward with realizing positive goals in their personal and professional life. Whether the person is going through a major transitional phase in their life, or is just needing some motivation and encouragement to reach a specific goal, a life coach can be an invaluable professional mentor. They are experts at providing the questions, framework, exercises, and accountability needed to help their clients discover and initiate positive change in their lives.
What does a Life Coach do?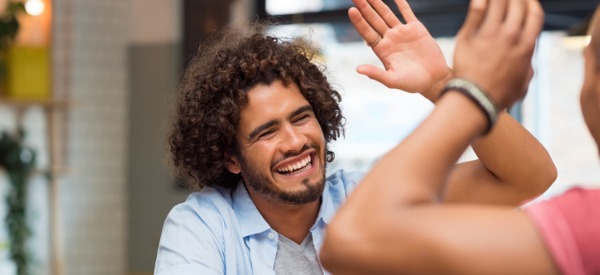 A life coach doesn't act as a therapist, does not give 'expert' advice, and does not tell their client what to do. Instead, they strive to be great listeners and communicators, and use their positive energy, motivation and inspiration to help their clients see a fresh perspective regarding certain situations. The assumption is that an individual is more than capable of generating their own solutions, and by asking specific and targeted questions, the life coach can provide a discovery-based framework that will help the client see things clearly and honestly. There is strong emphasis put on an individual's action, accountability and follow-through. Together, the life coach and client will discover a sense of purpose and a direction to go in.
It is sometimes very difficult for people to make the necessary changes to move forward to bigger and better things, and they may feel stuck in a certain area(s) of their life. A life coach can help a person to take an introspective view of their situation, sort out their feelings surrounding it, acknowledge any fears or trepidations that may be holding them back, attain mental clarity, and make a doable plan to forge through with attainable goals and a positive attitude. Life coaching supports professional growth, personal growth, and development that is future-focused and based on individually-initiated change.
According to the Coaches Training Institute, there are four cornerstones to the co-active life coaching model:
1) People are Naturally Creative, Resourceful, and Whole
- the client has all the answers within them; it is the job of the life coach to get the answers out
2) Coaching Focuses on The Whole Person
- everything is connected, therefore making a shift in one area will make it easier to make a shift in other areas
3) Coaching Evokes Transformation
- the client is in charge, the life coach will act as a guide to bring forth the client's desired life with more balance and fulfillment
4) Dance in The Moment
- the life coach will embrace where the client is now as they begin to move towards their desired life vision. The client will always take the lead in this process.
Here are a few areas in which a life coach can help a client:
Advancing or planning a (career, life, business)
Dealing with a divorce
Losing weight
Helping to start a healthy lifestyle
Making financial goals (financial security)
Help with setting up goals and objectives
Help with forging through barriers or fears
Balancing life (personal vs business)
Starting or growing a business
Getting out of a funk, or rut
Finding time to enjoy life more
Getting pointers on how to get promoted at work
Finding an ideal partner
Learning to become a better partner
How to become successful
Help with making a life transition
How to become a better communicator
How to find more fulfillment in life
Becoming more organized (home, life)
Fulfilling personal, emotional or monetary needs
Identifying your passion
What is the workplace of a Life Coach like?
A life coach can work out of an office, out of their home, or even coach their clients over the phone. Coaching over the phone has the added benefit of allowing the life coach to work with their clients regardless of the country, city or state in which they live.
Life Coaches are also known as:
Certified Life Coach