What is a Naturopathic Physician?
A naturopathic physician is a healthcare practitioner who practices naturopathic medicine, a form of alternative medicine that focuses on using natural remedies and therapies to promote health and prevent disease. Naturopathic medicine is based on the belief that the body has an inherent ability to heal itself, and that by supporting the body's natural healing processes, health can be restored and maintained. Naturopathic physicians take a holistic approach to healthcare, considering all aspects of a person's health including physical, mental, emotional, and spiritual well-being.
Naturopathic physicians are trained in conventional medical sciences as well as alternative and complementary therapies. They use a variety of treatments including herbal medicine, nutritional counseling, homeopathy, acupuncture, and physical therapy to help their patients achieve optimal health. They also emphasize disease prevention and often work with their patients to develop personalized wellness plans that include lifestyle changes such as diet and exercise. Naturopathic physicians may work independently or as part of a healthcare team, and their services are becoming increasingly popular as people seek out more natural and holistic approaches to healthcare.
What does a Naturopathic Physician do?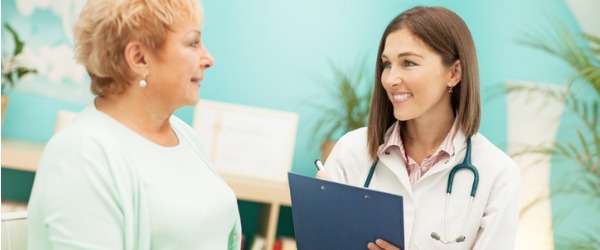 When a patient visits a naturopathic physician, they can expect a different experience than what they might receive from a conventional medical doctor. Naturopathic physicians take a whole-person approach to healthcare, which means they will assess and treat not just the physical symptoms but also the patient's mental, emotional, and spiritual health. They will also consider factors such as diet, lifestyle, and environment when developing a treatment plan.
Duties and Responsibilities
The duties and responsibilities of a naturopathic physician can encompass a wide range of tasks and responsibilities. Here are some common duties and responsibilities associated with this profession:
Patient Assessment and Diagnosis: Naturopathic physicians are responsible for conducting thorough assessments of patients' health, including gathering medical history, performing physical examinations, and ordering and interpreting diagnostic tests. They utilize their clinical judgment and diagnostic skills to identify health concerns and provide accurate diagnoses.
Treatment Planning: Based on their assessment and diagnosis, naturopathic physicians develop individualized treatment plans for their patients. These plans typically integrate natural therapies, lifestyle modifications, and other naturopathic modalities to support the body's innate healing capacity and promote overall well-being.
Natural Therapies: Naturopathic physicians employ a variety of natural therapies as part of their treatment plans. These can include botanical medicine, nutritional counseling, homeopathy, hydrotherapy, physical medicine, traditional Chinese medicine techniques, and mind-body approaches. They educate patients on the appropriate use of these therapies and provide guidance on their safe and effective application.
Patient Education: Naturopathic physicians play a crucial role in educating patients about their health conditions, treatment options, and preventive measures. They empower patients to make informed decisions about their health and provide guidance on lifestyle modifications, diet, exercise, stress management, and other factors that can influence overall well-being.
Monitoring and Follow-up: Naturopathic physicians regularly monitor the progress of their patients' treatment plans and make adjustments as needed. They may order follow-up tests, assess treatment outcomes, and provide ongoing support and guidance to help patients achieve their health goals.
Collaborative Care: Naturopathic physicians often work in collaboration with other healthcare providers to ensure comprehensive and coordinated patient care. They may refer patients to specialists, coordinate care with primary care physicians, and collaborate with other healthcare professionals to optimize patient outcomes.
Record-Keeping and Documentation: Naturopathic physicians maintain accurate and up-to-date patient records, including medical histories, examination findings, diagnostic test results, treatment plans, and progress notes. They adhere to relevant legal and ethical guidelines regarding patient confidentiality and record-keeping practices.
Professional Development: Naturopathic physicians engage in ongoing professional development activities, such as attending conferences, workshops, and continuing education courses, to stay updated on the latest research and advancements in the field. They continuously expand their knowledge and skills to provide the highest quality of care to their patients.
Types of Naturopathic Physicians
Naturopathic medicine encompasses a broad range of approaches and treatment modalities. Within the field of naturopathic medicine, there are various types of naturopathic physicians who specialize in different areas or use specific techniques. Here are a few types of naturopathic physicians:
General Practice Naturopathic Physician: These are naturopathic physicians who provide primary healthcare services and focus on comprehensive health assessments, preventive care, and disease management. They employ a range of natural therapies and treatments to support the body's healing processes.
Functional Medicine Naturopathic Physician: Functional medicine focuses on identifying and addressing the root causes of health issues. Functional medicine naturopathic physicians use advanced diagnostic tools and specialized testing to assess underlying imbalances and design individualized treatment plans to restore optimal health and function.
Herbal Medicine Naturopathic Physician: Herbal medicine naturopathic physicians specialize in the use of medicinal herbs and botanical preparations to promote health and treat various conditions. They have in-depth knowledge of plant-based remedies, their properties, and their interactions with the body.
Homeopathic Naturopathic Physician: Homeopathy is a system of medicine that uses highly diluted substances to stimulate the body's healing responses. Homeopathic naturopathic physicians utilize this approach and prescribe specific homeopathic remedies based on the individual's unique symptoms and constitutional characteristics.
Traditional Chinese Medicine (TCM) Naturopathic Physician: TCM naturopathic physicians integrate principles and techniques from traditional Chinese medicine, including acupuncture, herbal medicine, dietary therapy, and Qi-based practices, into their treatment protocols. They diagnose and treat health conditions by assessing and balancing the body's energy systems.
Nutritional Medicine Naturopathic Physician: Nutritional medicine focuses on the role of diet and nutrients in promoting health and preventing or managing diseases. Naturopathic physicians specializing in this area provide personalized dietary guidance, nutritional supplementation, and lifestyle recommendations to optimize overall wellness.
What is the workplace of a Naturopathic Physician like?
The workplace of a naturopathic physician can vary depending on their individual practice and specialty. However, most naturopathic physicians work in outpatient clinics or private practices where they see patients for consultations and treatments. These clinics can range in size from solo practices to larger multidisciplinary clinics that offer a variety of holistic health services.
In addition to seeing patients, naturopathic physicians also spend time researching and studying the latest advancements in alternative and complementary medicine. They may also spend time collaborating with other healthcare professionals, such as acupuncturists, massage therapists, or nutritionists, to offer patients a comprehensive and personalized treatment plan.
The work of a naturopathic physician can be rewarding as they have the opportunity to help people improve their health and wellness in a holistic way. However, like all medical professions, it can also be challenging as they may encounter complex health issues that require thorough investigation and ongoing care.
Frequently Asked Questions
Acceptance and Recognition of Naturopathic Physicians

In the United States, naturopathic physicians are licensed and regulated in some states as primary care physicians. To become a licensed naturopathic physician in the U.S., individuals must complete a four-year doctoral program at an accredited naturopathic medical school, pass the Naturopathic Physicians Licensing Examination (NPLEX), and meet other state-specific licensing requirements.

Naturopathic physicians in the U.S. receive extensive training in both conventional medicine and natural therapies, and they are often able to prescribe medications, order laboratory tests, and diagnose and treat a wide range of health conditions.

While the acceptance and recognition of naturopathic medicine and its practitioners vary among individuals and healthcare systems, there has been a growing interest in integrative and natural medicine in recent years. Many patients seek out naturopathic physicians for alternative treatments and a more holistic approach to healthcare.

Additionally, the National Institutes of Health (NIH) and the National Center for Complementary and Integrative Health (NCCIH) have funded research into natural therapies and complementary medicine, which has contributed to the acceptance and recognition of naturopathic medicine in the U.S.

Overall, naturopathic medicine and its practitioners are generally accepted and recognized in the U.S. in states where they are licensed, although opinions and attitudes towards natural medicine can vary among healthcare professionals and the general public.
Naturopathic Physician vs Naturopath

In the United States, there is a distinction between a "Naturopathic Physician" and a "Naturopath" in terms of education, training, and professional scope. Here's a comparison between the two as potential career paths:

Naturopathic Physician

Education and Training: Naturopathic physicians complete a rigorous and accredited Doctor of Naturopathic Medicine (ND) program. These programs require a minimum of four years of postgraduate education after completing a bachelor's degree. ND programs cover biomedical sciences, diagnostics, naturopathic principles, and a wide range of natural therapies.
Licensing and Regulation: Naturopathic physicians are licensed to practice medicine and provide primary care in several US states and territories. The licensing process typically involves passing the Naturopathic Physicians Licensing Examination (NPLEX) and meeting specific educational and training requirements set by the state regulatory authorities.
Scope of Practice: Licensed naturopathic physicians are authorized to diagnose, treat, and manage a variety of health conditions. Their scope of practice may include physical examinations, ordering and interpreting laboratory tests, prescribing medications (in states where it is within their scope), and utilizing natural therapies, such as herbal medicine, nutrition, acupuncture, physical medicine, and lifestyle counseling.

Naturopath

Education and Training: In the US, a "Naturopath" may refer to an individual who practices naturopathy but does not hold a Doctor of Naturopathic Medicine degree. Naturopaths may have completed various levels of education and training, including short courses, certificate programs, or self-study programs in naturopathy or related natural health disciplines.
Licensing and Regulation: The practice of naturopathy is not regulated in all US states. In states where naturopathy is regulated, it may be limited to specific practices or modalities, and licensure requirements can vary. It's important to check the specific regulations in your state to determine if licensing or certification is available for naturopaths.
Scope of Practice: The scope of practice for naturopaths, where regulated, is typically more limited compared to licensed naturopathic physicians. Naturopaths may focus on providing wellness counseling, lifestyle advice, and natural therapies, but they are generally not authorized to diagnose or treat specific medical conditions.

It's important to research and understand the specific legal and regulatory landscape in your state if you are considering a career as a naturopathic physician or naturopath. The regulations, licensing, and scope of practice can vary significantly from state to state, and it's important to comply with the laws and regulations of the jurisdiction in which you intend to practice.
Comprehensive List of Doctor Specializations and Degrees

Here is a comprehensive list of specializations that a doctor can pursue and a brief summary of each specialization:

Corresponding Degrees
Naturopathic Physicians are also known as:
Naturopathic Doctor Doctor of Naturopathic Medicine Physican of Naturopathic Medicine