What is an Online Merchant?
An online merchant is very similar to a merchant at a regular store in many ways. However, instead of operating at a real storefront, the Internet merchant works for a business that is found entirely online. Online merchants wear many hats, as they are in charge of a variety of tasks including managing the store's inventory, purchasing items needed for the shop, overseeing financial information, promoting the products, and so forth.
What does an Online Merchant do?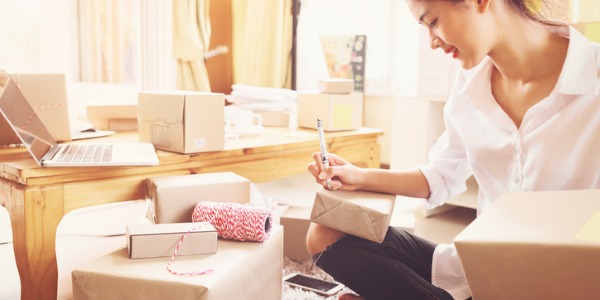 Online merchants are responsible for the products that come into the store and the products that go out of a store. They check out virtual or physical wholesalers to provide materials and goods for the shop, and they calculate totals for products purchased through the website. They are also in charge of making sure that the store is fully stocked and products are ready to send. Through uploading and maintaining pictures of items in stock, online merchants also help to advertise and promote the products.
Online merchants do other behind-the-scenes work as well. They figure out the best domain name for promoting the product, and they create an attractive and appealing website on which individuals like to shop. These web merchants also decide the best places to advertise the products or services of the company which they are serving.
What is the workplace of an Online Merchant like?
The workplace of an online merchant can vary, depending upon whether there is a physical storefront or not. If there is a physical location where all of the employees gather to work, the merchant will have a standard office environment. If no physical storefront is available, online merchants may work from home. In these cases, telephone or Skype conferences may be scheduled from time to time so that the whole team can interact and discuss new strategies for marketing, selling and improving products or services.
Some online merchants are self-employed. They may sell handmade goods at an online storefront, or they may deliver tutoring services online via chat room sessions. In these cases, online merchants must be extremely focused and dedicated, since the profits that they reap will be directly correlated to how much work they put in.
Online Merchants are also known as:
Online Sales Merchant Online Storefront Merchant