What does a Physical Therapist do?
Would you make a good Physical Therapist? Take our career test to find out how you match with this and over 800 other careers.
Take Free Career Test
What is a Physical Therapist?
Also known as: Orthopedic Physical Therapist, Geriatric Physical Therapist, Neurological Physical Therapist, Cardiopulmonary Physical Therapist, Pediatric Physical Therapist, Home Care Physical Therapist, Outpatient Physical Therapist, Registered Physical Therapist.
A physical therapist is someone who helps people with injuries or illnesses improve their movement and manage their pain. They are often an important part of rehabilitation and treatment of patients with chronic conditions or injuries. They typically work in private offices and clinics, hospitals, and nursing homes. They spend much of their time on their feet, actively working with patients.
What does a Physical Therapist do?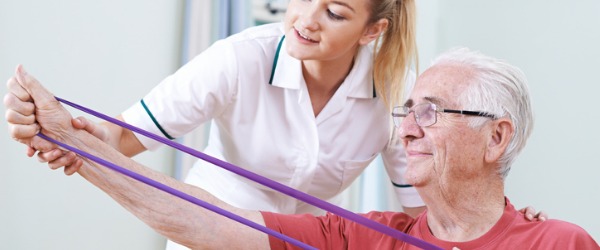 Physical therapists typically do the following:
Diagnose patients' dysfunctional movements by watching them stand or walk and by listening to their concerns, among other methods
Set up a plan for their patients, outlining the patient's goals and the planned treatments
Use exercises, stretching maneuvers, hands-on therapy, and equipment to ease patients' pain and to help them increase their ability to move
Evaluate a patient's progress, modifying a treatment plan and trying new treatments as needed
Educate patients and their families about what to expect during recovery from injury and illness and how best to cope with what happens
Physical therapists provide care to people of all ages who have functional problems resulting from back and neck injuries; sprains, strains, and fractures; arthritis; amputations; stroke; birth conditions, such as cerebral palsy; injuries related to work and sports; and other conditions. They are trained to use a variety of different techniques—sometimes called modalities—to care for their patients. These techniques include applying heat and cold, hands-on stimulation or massage, and using assistive and adaptive devices and equipment.
The work of physical therapists varies with the type of patients they serve. For example, a patient suffering from loss of mobility due to Parkinson's disease needs different care than an athlete recovering from an injury. Some physical therapists specialize in one type of care, such as pediatrics (treating children) or sports physical therapy.
They work as part of a healthcare team, overseeing the work of physical therapist assistants and aides and consulting with physicians and surgeons and other specialists. They also work at preventing loss of mobility by developing fitness- and wellness-oriented programs to encourage healthier and more active lifestyles.
The field of physical therapy has sub-specialties in five areas:
Orthopedic Physical Therapists focus on restoring function to the musculoskeletal system, and many sports injuries fall into this category. Joints, tendons, ligaments, and bones are treated with stretching, strength training, endurance exercises, hot and cold packs, ultrasound, electrical muscle stimulation, and joint mobilization.
Geriatric Physical Therapists focus on older adults, and treat for conditions such as arthritis, cancer, osteoporosis, Alzheimer's disease, joint replacement, and balance disorders. The goal is to help restore mobility, reduce pain, accommodate physical limitations, and increase physical fitness.
Neurological Physical Therapists focus on neurological conditions and impairments, such as Alzheimer's disease, brain injury, cerebral palsy, multiple sclerosis, Parkinson's disease, spinal cord injury, and stroke. Treatment attempts to achieve function for living as independently as possible for as long as possible.
Cardiopulmonary Physical Therapists focus on helping individuals who suffer from cardiovascular and pulmonary conditions, such as heart attacks, chronic obstructive pulmonary disease (COPD), and pulmonary fibrosis. The goal is to increase endurance and improve functional independence.
Pediatric Physical Therapists focus on the needs of infants, toddlers, children, and adolescents. Physical therapy is used for injury, birth defects, developmental delays, genetic disorders, head trauma, limb deficiencies, muscle diseases and orthopedic disabilities.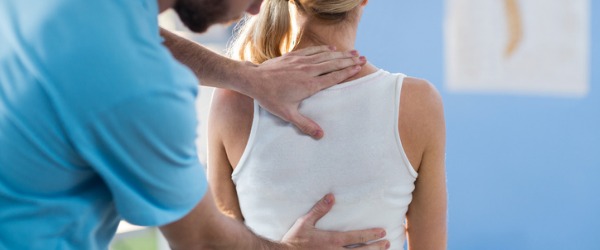 Find your perfect career
Would you make a good physical therapist? CareerExplorer's free assessment reveals how compatible you are with a career across 5 dimensions!
Take the free career test
What is the workplace of a Physical Therapist like?
Physical therapists typically work in private offices and clinics, hospitals, and nursing homes. They spend much of their time on their feet, being active. Some physical therapists are self-employed, meaning that they own or are partners in owning their practice.
A chiropractor has an expansive diagnostic education, while a physical therapist has a therapeutic, or intervention-based education. Although a chiropractor can provide rehabilitative exercise and modality treatments to the client, his/her main type of treatment is spine manipulation. A physical therapist may also provide manual therapy-type techniques to their patients, but activity modification, therapeutic exercise and modalities are the foundation and focus of a physical therapy practice.
Also relevant for Chiropractor
A physical therapist tends to focus on evaluating, diagnosing and treating a person's injured tissues and structures. They may use manual therapy or acupuncture to treat the injury. On the other hand, an occupational therapist will focus more on evaluating and improving a person's functional ability. They generally do not directly treat a person's injury, but will help the individual with their independence, help improve their life skills, and assist with their ability to accomplish daily activities following an injury.
Also relevant for Occupational Therapist
Physical therapists use a holistic approach that is based on the manual treatment of soft tissue, for example, tendons, ligaments, muscles and fascia. They do not specifically treat the spine. Physical therapists complete a three year part time degree which will consist of twenty weekends per year over three years, and carry out their clinical practice in a private setting.
Physiotherapists have an extensive scientific and clinical background which helps them assess, diagnose and treat illnesses and conditions. They use electrotherapy, medical acupuncture and dry needling, manipulation, mobilization, massage, and prescriptive exercise to help their patients. Physiotherapists complete a four year full time degree, which includes one thousand hours of clinical placement in a community, primary care, or hospital setting prior to qualification.
Also relevant for Physiotherapist
A minimum 3.0 GPA is usually required. Make sure you complete all the required courses before enrolling, although most schools will still allow you to apply if you haven't completed all the courses at the time of application, as long as they are completed before you start the program. Use the Physical Therapy Centralized Application Service (PTCAS) if possible, as you'll only have to fill out one application form and then be able to submit it to multiple schools. Work experience in a physical therapy setting is highly recommended and for some programs it is required. Most programs will accept fifty to one hundred hours of experience.
A physical therapist spends their day improving the quality of people's lives. For a patient, this may mean getting to their goal of walking without a cane, or it could mean getting through an injury in time to run a marathon. Exceptional people skills are needed on a daily basis. Physical therapists work very closely with their patients, and it is crucial to have the patient trust the therapist's abilities, and be open to the therapy that will be introduced. On a daily basis, physical therapists see the work they do have an impact on their patients, which is a very fulfilling and rewarding experience.
Jobs
| Title | Company | Location | Info |
| --- | --- | --- | --- |
Collections With This Career
ISFJ individuals have excellent analytical abilities, great people skills, and healthy social relationships. They are meticulous to the point of perfectionism, and consistently strive to make others happy. Read More

Our career picks exemplify what makes these careers so great: excellent job prospects, a great salary, and satisfying work. Read More

These careers require a high level of Social Orientation. Read More

These careers require a high level of Concern for Others. Read More
Find your perfect career
Would you make a good physical therapist? CareerExplorer's free assessment reveals how compatible you are with a career across 5 dimensions!
Take the free career test
Find your perfect career
Would you make a good physical therapist? CareerExplorer's free assessment reveals how compatible you are with a career across 5 dimensions!
Take the Free Career Test