CareerExplorer's step-by-step guide on how to become a probation officer.
Step 1
Is becoming a probation officer right for me?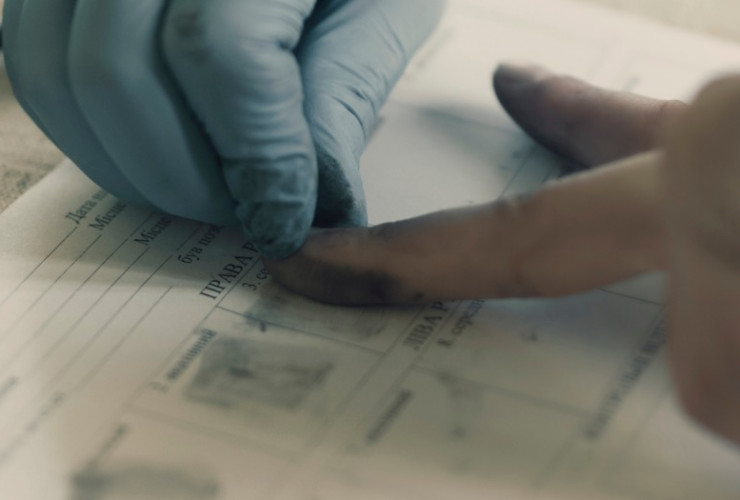 Step 2
High School
Students considering a career as a probation officer should take the following courses in high school:
• English and Literature – to develop writing skills
• Math and Accounting – as probation officers are often responsible for financial recordkeeping
• Government, Social Studies, and Civics – to begin learning about the Constitution and social justice
Step 3
Bachelor's Degree
The vast majority of candidates seeking employment as a probation officer hold a Bachelor's Degree. Relevant degree programs include criminal justice, criminology, psychology, behavioral science, sociology, social work, human services, human relations, and public administration.
Foundation courses generally include:
• Constitutional law
• Criminal Law
• Justice Studies
• Justice Administration
• Ethics
• Addiction Counseling
• Technology in Criminal Justice
Among the most common elective courses are:
• Oral and Written Communications
• Deviant Behavior
• Recidivism (reoffending)
In addition to classroom training, degree programs expose students to the challenging work environment of probation officers through simulations and field training. This field work also allows aspiring officers to begin building a network in the criminal justice community.
Step 4
Master's Degree (mandatory for some positions)
Applicants for probation officer positions with the Federal government may be required to hold a Master's Degree in the socials sciences or criminal justice. This may also be the case for advanced positions with state and local law enforcement agencies.
Step 5
Meet the basic national requirements
Probation officer job candidates in all U.S. states and judicial districts must meet these basic requirements:
• Be between 20 and 38 years of age
• Be in superior physical, emotional, and mental health
• Be a U.S. citizen
• Possess a valid driver's license
• Have no felony convictions
Step 6
Meet specific jurisdictional requirements
After completing the initial screening and selection process, probation officer job candidates qualify for pre-employment training. While the length of this phase varies, it typically comprises instruction in district policy; court routines; report writing; first aid and CPR; surveillance and investigation; handling of firearms; and defensive tactics. Candidates also learn how to monitor probationees and may be encouraged to focus on a specific kind of casework based on demonstrated abilities.
Most jurisdictions require active probation officers to undergo a certain number of continuing education hours each year. This education focuses on ethics and changes to the law.
Newly hired officers with the Federal government must complete mandatory new officer orientation at the Federal Law Enforcement Training Center (FLETC) in South Carolina. The six-week training program prepares probation officers for their responsibilities as a supervisor. After reporting to duty at their assigned district, officers typically continue with on-the-job training.
To review specific state and district regulations concerning qualifications, pre-employment in-service training, certification exams, new-hire probationary periods, and continuing education requirements, click here.
Frequently Asked Questions
How long does it take to become a Probation Officer?
• The minimum requirement to become a probation officer is a four-year Bachelor's Degree in criminal justice, social work, psychology, or a related discipline.
• New-hires also undergo in-service training provided by their employer. These programs vary in length.
• Many probation officers earn a Master's Degree in criminal justice. This typically adds another two years to their educational track.
Are Probation Officers happy?
Probation officers rank among the least happy careers. Overall they rank in the 35th percentile of careers for satisfaction scores. Please note that this number is derived from the data we have collected from our Sokanu members only.
Their jobs involve long and irregular hours. They work with a range of parolees, some of which may be dangerous. There are times when they must track a parolee who has fled and bring him/her back to the system. The physical, mental, and emotional demands of the work very likely are reflected in the career's low happiness metric.
Should I become a Probation Officer?
The following traits and skills are essential in this career:
Physical and mental health The role of a probation officer is demanding. It often involves working with people who are physically intimidating, threatening, and/or who test your mental endurance.
Stability and stress management skills The work calls for stability and calmness in the face of stressful and challenging situations, including poverty, abuse, and violence. Many cases involve adolescents and even children.
Communication and interpersonal skills Probation officers are expected to produce reports on a regular basis. It is imperative that the information they communicate is clear and concise. These officers also have to interact with many different personality types and with people who have been previously convicted of crimes. This calls for the capacity to mentor, counsel, and guide people toward a second chance. The role also involves frequent communication with offenders' friends and family; as well as judges, correctional officers, and treatment specialists.
Time management and organizational skills Caseloads in most jurisdictions are heavy and demand an ability to manage time and remain organized.
Critical thinking, judgement, and decision making skills Identifying and assessing problems and deciding how to handle them are integral parts of the job.
Both a 'hard-ass' and a 'softie' The quintessential probation officer is rational, logical, and cannot be pushed around; but is also understanding and empathetic. In other words, those who succeed in the field manage to strike a balance between toughness and sensitivity.
What are Probation Officers like?
Based on our pool of users, probation officers tend to be predominately social people. It is also worth noting that their next highest personality archetype is investigative. These two characteristics speak succinctly to the work that these officers do. Their social skills allow them to effectively interact with offenders, judges, treatment practitioners, and others. Their investigative abilities are key to understanding their cases and to ultimately helping their clients.
Steps to becoming a Probation Officer
Aspiring probation officers must earn a Bachelor's Degree, meet basic national criteria, and fulfill jurisdiction-specific requirements.
How to become a Probation Officer
The minimum education requirement to work as a probation officer is a Bachelor's Degree in a human service field. The most common undergraduate majors in the field is social work and criminal justice. Other options include sociology, criminology, and psychology. A Master's Degree is typically needed for advanced positions. Some very senior roles require a Doctorate.
Specific training and background requirements vary based on jurisdiction and employer. Applicants for probation officer jobs may be required to have experience in a related field such as pre-trial services, parole, counseling, corrections, criminal investigation, or substance abuse treatment. Regardless of their education and experience, most newly hired probation officers complete an employer- mandated training program to prepare them for the specific demands of their role. In many cases, they must work as trainees or on a probationary period for up to one year before being offered a permanent position.
Newly hired officers with the Federal government must complete six weeks of mandatory officer orientation at the Federal Law Enforcement Training Center. The may also be required to hold a Master's Degree.
All probation officer applicants undergo physical and mental health exams and must pass a competency exam, a criminal background check, and a drug test.
Some probation officers go on to train for and specialize in a certain type of casework. For example, an officer may work only with domestic violence offenders or deal only with sex offenses or substance-abuse cases.