What is a Retail Manager?
A retail manager is someone who is responsible for the management of a retail store. They are responsible for every aspect of the day-to-day supervision of sales, staff, and stock. All employees working in the store report to the retail manager, and the retail manager reports to a district or general manager.
As the old saying goes, "the customer is always right." Retail managers are often confronted with difficult situations and must show care when dealing with customers. Social media can quickly destroy what was once a good reputation if a customer is mistreated.
What does a Retail Manager do?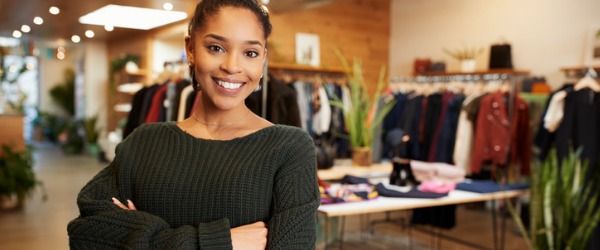 A retail manager is responsible for the hiring, the training, and in some cases, the development of employees. Employee development is key; stores can then promote from within and develop capable managers, potentially for employment at other locations. A retail manager may have several subordinates, such as assistant managers, department managers, supervisors, key holders, shift leads, or leads.
Retail managers ensure staffing is adequate to operate the store effectively, and ensure employees receive adequate training for their job responsibilities. Retail managers are often on the shop floor, and are in constant contact with their customers as well as their staff. They ensure their staff give great customer service, and will deal with any customer issues or complaints. They also need to keep their employees motivated, resolve any internal conflicts and make some hard decisions.
A retail manager must meet sales goals (monthly, quarterly, or annual sales - dependent on the company's fiscal cycle). This involves offering sales promotions, setting quotas, or holding contests for employees. There are times when the retail manager may be forced to decrease employees' hours in order to reduce expenditures, and meet sales goals.
Whether it is dealing with employees, customers, management or vendors, retail managers will have to make decisions that affect the company. Having the ability to make hard and fast decisions is crucial to their success. Customers often ask to speak to the manager, and how the manager interacts with customers is crucial for repeat business, employee morale and the health of the company. Great customer service skills will help retail managers solve issues before they become problems, and help create customer loyalty.
Typical responsibilities include:
recruiting, training, and supervising staff
facilitating staff development
managing budgets, and maintaining statistical and financial records
planning, promoting, and marketing the business
dealing with customer issues and complaints
overseeing pricing and inventory control
meeting sales targets
preparing store and advertising displays
performance management and workplace scheduling
ordering, receiving, price changes, handling damaged products, and returns
problem solving, and handling unusual circumstances
What is the workplace of a Retail Manager like?
Stores are often open from 9am to 5pm, and some stores are open 9am to 9pm, therefore retail managers are often required to work non-traditional hours. Hours are likely to include weekends and possibly evenings, depending on the store's opening times.
Retail managers are often promoted by moving to larger stores in larger markets, or to area or regional management. Due to the nature of retail, these positions are rarely in the same city, so moving may be required.
Retail Managers are also known as:
Store Manager