What is a Truck Driver?
A truck driver is someone who earns a living driving a truck, transporting goods and materials over land. They typically go to and from retail and distributions centres or manufacturing plants, working any hours of the day or night. They provide an essential service to industrialized societies. While trucking isn't a great career choice for everyone, for some it can be a fantastic way to work and live. In order to really enjoy the job, however, you have to enjoy the 'lifestyle' of living on the road, as trucking is really more of a lifestyle than it is a typical job.
What does a Truck Driver do?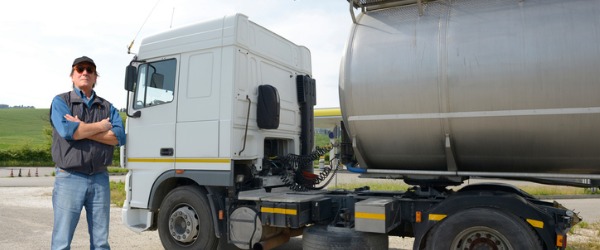 Truck drivers move commerce by way of tractor trailers, travelling either locally or across country. Almost all truckers begin as over the road drivers (OTR), which basically means driving for long distances and being gone two to three weeks at a time. The driver should know how to connect/disconnect the cab from the trailer, and know some basic repair skills (for example, know how to change a tire). However, the company usually has heavy-vehicle roadside assistance that can be dispatched immediately to the truck's location if the driver is not able to drive safely to a repair shop or a truck stop.
Driving a big truck is totally different from driving a conventional vehicle. The driver has to know what to do when going up or down a steep grade so the brakes will not overheat, and know how to keep a load from shifting on a curve. There are many gears in the transmission; the average rig (18 footer) has ten forward drive gears and two reverse drive gears, with some rigs having nine, 13, 15 or 18 gears. The truck weighs 20 to 30 times more than a car, and is typically 70 to 80 feet long (including the cab).
There are three types of truck drivers:
Company Truck Drivers
- are employees of a trucking company and drive a company truck
Owner-Operators
- may own their own truck
- may lease a truck from a company and make payments on it to buy it in two to five years
- may lease their truck by contract with a trucking company to haul freight for that company
- may haul loads for a number of companies and are self-employed independent contractors
Independent Owners
- own their own authority to haul goods and drive their own truck
- may own a small fleet anywhere from two to ten trucks
Truck drivers work very long hours, typically around 70hrs per week, and are expected to keep track of their hours in a logbook. They must get the merchandise to its final destination on time, check the manifest sheet and make sure the load matches, and either load or unload the truck. These amongst many other duties make up the job of the trucker, as they are responsible not only for the load they carry, but for the truck's efficiency, management, operation and safety.
What is the workplace of a Truck Driver like?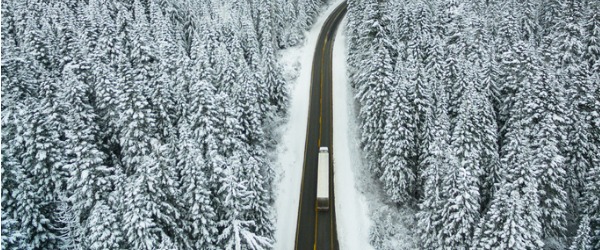 Some drivers travel across the entire country while some drive locally. One can expect to work any hours of the day or night, and have quite an erratic sleep schedule. Long distance truck drivers can be gone for weeks at a time.
Where do Truck Drivers sleep?
It is important to get good restorative sleep not only for the sake of the truck driver's health, but also for the sake of their job. Part of the reason why the Hours of Service regulations are in place is so that professional truck drivers will have enough time to sleep so as not to become drowsy or fatigued behind the wheel and cause accidents.
Truck drivers typically sleep at truck stops, rest areas, a shipper or receiver's property, or a legal get-on ramp. Some truck drivers prefer being away from the truck for a few hours, and will sleep at a motel. For those that are new, it is recommend to plan the trip with a motor carrier's road atlas and a truck stop guide book.
Are there many Truck Driving jobs?
Professional truck drivers drive more than 400 billion miles on the road each year, according to the American Trucking Association estimates. The trucking industry transports more than 10 billion tons of freight every year, which is more than two-thirds of the total freight tonnage transported in the nation (rail transportation accounts for about 13 percent of the nation's freight tonnage).
There are approximately 3.5 million professional truck drivers in the United States, according to estimates by the ATA. The total number of people employed in the industry surpasses 8.7 million, and about one of every 15 workers in the country is employed in the trucking business, according to the ATA. These figures clearly show that trucking is an exceptionally stable industry that is likely to continue generating jobs in the coming years.
According to the ATA, an annual shortage exists in the field. By 2016, companies in the U.S. are expected to be creating as many as 115,000 job openings for truck drivers yearly. The demand for new truck drivers is growing more quickly than the number of drivers who are entering the profession. Job growth among heavy truck drivers and tractor-trailer drivers is expected to grow by 21 percent by 2020 compared with 2010, according to the U.S. Bureau of Labor Statistics. The Department of Labor projects that truck drivers will account for 43 percent of the growth in logistics jobs in the coming years.
Truck Drivers are also known as:
Line Haul Driver Log Truck Driver Over the Road Driver OTR Driver Semi Truck Driver Tractor Trailer Operator Tractor Trailer Driver Trucker