What is a Certified Crop Advisor?
A certified crop advisor is knowledgeable in field and crop management, spring and fall soil bed management, and seeding and fertility management. Why is this important?
Because farmers have so much work to do that they may not always have time to keep up with the advances in crop technology.
What does a Certified Crop Advisor do?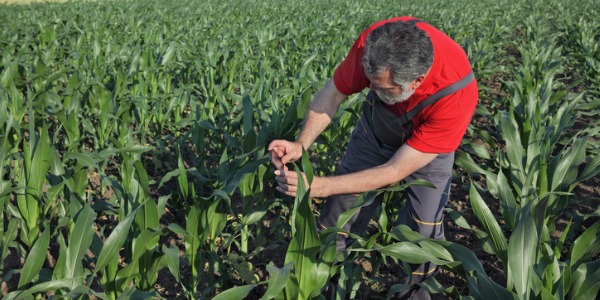 A farmer will hire a certified crop advisor - an expert in crop management - who can help with soil fertility, pest management, weed management, seed selection, and also be up to date with all the technological advances.
The crop advisor can test the soil, suggest adding any missing nutrients, and work with the farmer to help plan and grow the crops most suitable to that particular soil, land and environment.
They can also advise on post harvest and storage management. They are experts in identifying diseases, pests and problem weeds, and can provide pesticide or cultural solutions for these problems. A certified crop advisor abides by a strict code of ethics, and will exercise due diligence in making recommendations.
A certified crop advisor also needs to understand the best ways to utilize water more efficiently to help crops grow. They understand how much water is needed, various types of irrigation systems, and how to deal with flooding, and will advise the farmer as to what methods to use.
The following are some tasks a certified crop advisor may have to perform: 
- Give presentations and organize demonstrations
- Collect and analyze information
- Plan and implement pest and disease control measures
- Devise better ways of raising livestock
- Advise on creating more efficient methods for growing crops
- Plan the management of livestock systems
- Work with businesses that produce seeds/chemicals to keep abreast of their products
- Write reports
- Keep up to date with changes to relevant legislation
- Keep up to date with developments in the industry
What is the workplace of a Certified Crop Advisor like?
Certified crop advisors spend time both in the office and on the field talking with farmers and various specialists. They tend to keep regular hours, though they can work weekends and evenings depending on the needs of their client.
Certified crop advisors also spend a considerable amount of time studying and learning about the advancements in agriculture. Farming techniques and technologies change so rapidly that it's important that a certified crop advisor keeps up to date on all the latest advancements.
Certified Crop Advisors are also known as:
Crop Advisor Crop Educator Crop Consultant Certified Crop Consultant