What is a Family Practitioner?
A family practitioner specializes in providing medical care for the entire family. Patients can be children, adults, and the elderly, and are treated for a variety of medical issues.
Family practitioners are found in urban and suburban settings, as well as most small, rural communities.
What does a Family Practitioner do?
A family practitioner is usually the first doctor that someone will call when they are experiencing an illness or health problem. A family practitioner will use their knowledge as a medical professional to diagnose and treat a variety of medical issues. If a medical problem is outside their range of practice, they will refer the patient to an appropriate specialist.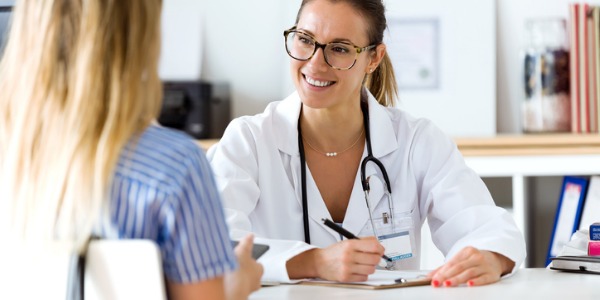 Family practitioners also participate in well-care visits with their patients. These are visits that the patient attends despite being in good health.
For children, these visits consist of monitoring their growth and developmental milestones. It also involves administering vaccines. For adults, the doctor will examine a patient's weight to make sure it is at a healthy level, and may perform routine yearly tests — cholesterol tests, pap tests, and blood pressure readings — based on a person's age and other factors.
Some family practitioners in rural areas are even able to oversee a pregnancy, help a woman give birth to a child, and supervise a newborn's medical care.
What is the workplace of a Family Practitioner like?
Family practitioners work in hospitals or private practices. In the workplace, they will be interacting not only with patients, but with nurses, office workers, and other medical professionals. Some work as professors for universities, while others find work with the government or for non-profit organizations.
In rural settings, family practitioners generally set up their own office to serve the people of a town. In urban settings, the workload can be much busier. Some family practitioners report working well over the standard five-day, forty-hour work week.
Family Practitioners are also known as:
Family Practice Physician Family Medicine Physician Board Certified Family Physician Family Practice Doctor Family Doctor