What is an IT Support Specialist?
If you have a passion for technology and love problem solving, you may want to consider becoming an IT support specialist!
An IT support specialist provides assistance and technical support to either businesses or consumers that are experiencing technical, hardware, or software issues. Some examples of these issues are slow performance, connection problems, and an inability to access data.
Get online training through our partner:
What does an IT Support Specialist do?
IT support specialists are knowledgeable about computer systems, electronic systems, and software applications. They educate customers and employees, answer questions, and troubleshoot any related problems about technology-based products and services.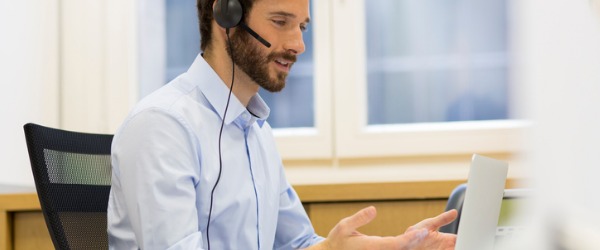 IT support specialists are able to deal with most customer issues over the telephone or through email, however some issues need to be dealt with on site, especially if the computer software and hardware needs to be modified, cleaned, or repaired. A computer repair technician would typically be sent out to take care of any repairs.
When helping customers and end-users, an IT support specialist will ask specific questions in order to understand the issue. Since most people are not familiar with technical terms and may be frustrated in trying to explain the problem, the support specialist will require patience, good listening skills, and excellent communicating skills.
Some IT support specialists work internally for a company, and their job includes conducting on-going testing of the company's existing equipment and software programs. If new software or hardware is acquired, they will test the product, provide feedback to the vendor, and make sure the products are compatible with the company's existing products and systems.
When systems are re-vamped company-wide, the IT support specialist will set up training sessions to introduce the new software or hardware to the employees, and explain how they work in layman's terms. One-on-one training is sometimes provided for managers in each department of the company.
What is the workplace of an IT Support Specialist like?
A IT support specialist may work within a help-desk environment or provide technical support in a company's IT department.
They may work in a variety of fields, including computer systems, telecommunications, educational services, and finance. Some IT support specialists may be able to work from home, while others must travel to clients' homes. They often work irregular hours to meet customer needs.
IT Support Specialists are also known as:
Technical Support Specialist Computer Support Specialist Network Support Specialist Support Specialist IT Specialist Information Technology Specialist