What is a Licensed Practical Nurse?
A licensed practical nurse (LPN) is someone who works under the supervision of doctors and registered nurses to perform basic health care and assistance for patients that are sick and injured. In states where a wide scope of practice is allowed, a licensed practical nurse can perform most of the same skills as a registered nurse. In states where a narrower scope of practice is in place, these nurses are quite limited in their duties.
What does a Licensed Practical Nurse do?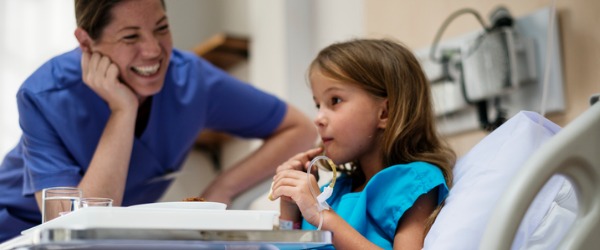 Every state has its own regulations regarding the duties of a licensed practical nurse, therefore the exact job description will depend on the state in which the nurse is employed. In all states however, licensed practical nurses perform these common nursing duties:
administering oral and intravenous medications
collecting data on patients
charting and documentation
taking the patient's vital signs
caring for wounds and dressing wounds
collecting specimens such as blood, urine, sputum, etc
inserting and caring for urinary catheters
caring for patients with tracheostomy tubes and ventilators
monitoring for changes in condition
finger stick blood sugar testing
inserting and caring for patients that need nasogastric tubes
giving feedings through a nasogastric or gastrostomy tube
ostomy site care and maintenance
monitoring patients for a change in clinical condition and reactions to medications
calling the physician if needed
performing CPR in emergencies
assisting patients with personal hygiene
teaching families to care for sick or injured relatives
A Licensed Practical Nurse can practice in these areas:
Pediatrics - specializing in nursing care for patients ages newborn to eighteen years
Burn Unit - specializing in dressing changes, pain management, and monitoring for sepsis
Trauma ICU - caring for patients after an accident of some type (car, motorcycle, building collapse etc.)
Cardiac ICU - caring for patients after heart surgery
Neuro ICU - caring for patients after brain surgery or severe head injury
Labor and Delivery - caring for pregnant women just prior to delivery of a baby, during the delivery, after delivery, and care of the newborn
Neonatal - caring for sick newborns and premature infants just after delivery
Oncology - administering chemotherapy, helping to treat pain and nausea, and assisting with procedures
Emergency Room - caring for patients that are suddenly unstable from an illness or just after an accident
Rehabilitation - working with physical, occupational, and speech therapists to help the patient gain back skills that were lost due to illness or injury
Gerontology - specializing in gerontology care for the unique needs of elderly patients
What is the workplace of a Licensed Practical Nurse like?
Licensed practical nurses can work in places like hospitals, rehabilitation facilities, and long-term care facilities, where they may supervise nursing assistants and orderlies. They may work as in-home care licensed practical nurses and travel to several homes a day. Other places they can work include outpatient care facilities, psychiatric centres, medical offices or urgent care clinics, nursing homes, schools, and government agencies. While most have a regular schedule, some positions require night or weekend shifts.
Licensed Practical Nurses are also known as:
LPN Licensed Vocational Nurse