What does a Nurse do?
Would you make a good Nurse? Take our career test to find out how you match with this and over 800 other careers.
Take Free Career Test
Certificate or Associate's degree
What is a Nurse?
A nurse provides care to patients in a healthcare environment, and is the biggest healthcare occupation in the United States. Many different specialities exist for a nurse, from working in the NICU with the tiniest of newborn patients, to geriatrics and palliative nursing for those at the end of their lives.
Nurses help people by contributing to their health, recovery, or peaceful death, and strive to achieve the best possible quality of life for their patients, regardless of disease or disability. They also advocate in healthcare for individuals, families, and communities.
The educational path for becoming a nurse varies depending on the type of nurse one hopes to become, but all nurses must be licensed.
What does a Nurse do?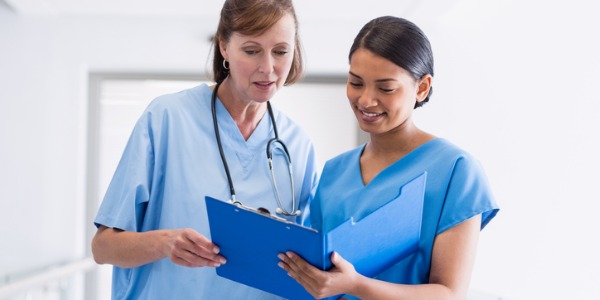 The day-to-day routine of a nurse tends to be a structured environment. Working in a hospital, one would follow a certain protocol when caring for patients and coordinating with doctors and other staff members. Administering medication, helping prepare patients for surgeries and treatments, and assisting doctors and surgeons during procedures are a few of the daily tasks.
Educating patients is another important aspect of nursing. Sharing knowledge about health and lifestyle changes can have a very positive effect on a patient's life. Many nurses agree that learning doesn't end with graduating, and indeed, they continue to learn until the end of their careers. Nursing can be a rather dynamic career choice, and is well-suited to someone who is considered a problem-solver. Some nurses work with a great deal of autonomy, while others work with very close supervision. This is something to keep in mind when considering different nursing careers.
Types of nurses and educational requirements for each:
Licensed Practical Nurses
A licensed practical nurse has to take a program consisting of four semesters over two years in a college program leading to a diploma in practical nursing. A licensed practical nurse is most appropriately suited to patients with less complex needs, and patients with stable and predictable conditions.
Registered Nurses
A registered nurse has to either take a collaborative college-university nursing program or a four-year university nursing program — both leading to a Bachelor of Science in Nursing degree (BScN) or Bachelor of Nursing degree (BN). A registered nurse can care for patients in unpredictable situations, and with more complex needs.
Clinical Nurse Specialists
Clinical nurse specialists are registered nurses who typically hold a master's degree along with national certification. They spend two to three more years in school beyond the requirements for registered nurse licensure. Certification indicates advanced knowledge and clinical skills specific to a specific patient population or specialized area of nursing.
Nurse Practitioners
A nurse practitioner is a registered nurse with advanced university education who provides health care to patients. There are four nurse practitioner specialty areas: primary health care, adult, pediatric care and anaesthesia.
Acute Care Nurse Practitioners
An acute care nurse practitioner (ACNP) is someone who provides advanced nursing care to patients suffering brief but severe illnesses, typically in an emergency department, ambulatory care clinic or other short term stay facility. A Master of Science in Nursing is required (MSN).
Nurse Anesthetists
A nurse anesthetist (or a certified registered nurse anesthetist (CRNA)), is someone who is capable of administering anesthesia under the oversight of an anesthesiologist, surgeon, dentist, podiatrist or other qualified healthcare professional. A nurse anesthetist must be a registered nurse with a master's degree in nursing to enter the anesthetist program.
Informatics Nurse Specialists
An informatics nurse specialist is someone at the forefront of changing technology in the medical world. Often, they act as liaisons between health care providers and technology people in order to allow better decisions to be made based on more accurate data.
Nurse Educators
A nurse educator is a registered nurse with advanced training that educates and trains future nurses. Most employers require nurse educators to have a minimum of a master's degree, but mandatory doctoral nursing degrees are becoming more common, especially for those seeking tenure.
Nurses can specialize in the following areas:
Cardiovascular Nursing
Community Health Nursing
Critical Care Nursing
Critical Care Pediatric Nursing
Emergency Nursing
Enterostomal Therapy Nursing
Gastroenterology Nursing
Gerontological Nursing
Hospice Palliative Care Nursing
Medical-Surgical Nursing
Nephrology Nursing
Neuroscience Nursing
Occupational Health Nursing
Oncology Nursing
Orthopaedic Nursing
PeriAnesthesia Nursing
Perinatal Nursing
Perioperative Nursing
Psychiatric and Mental Health Nursing
Rehabilitation Nursing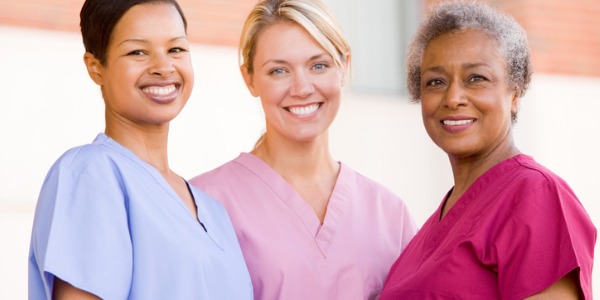 Find your perfect career
Would you make a good nurse? CareerExplorer's free assessment reveals how compatible you are with a career across 5 dimensions!
Take the free career test
What is the workplace of a Nurse like?
Most people would immediately think of a hospital when thinking of where a nurse would work, and that is indeed a common place of employment. However, there are many other places of employment, such as private practices, clinics, retirement centres, nursing homes, and in-home healthcare. Schools and universities, cruise ships, airports, and sports teams are some of the more unusual places for a nurse to find employment, but these and countless more opportunities exist.
Nurses work long hours, often on their feet, and evenings and weekends are almost a given. Frequently, 12-hour or split shifts are necessary as well, and since hospitals and nursing homes require 24-hour coverage, frequently the less desirable "overnight" hours are assigned to nurses with less seniority. Nurses that work in a general practice, or in a doctor's office, might find the hours and workload to be more palatable, however the salary might reflect this convenience.
This is a career for people who are patient, kind, motivated, enjoy a structured environment, and have a high energy level.
A licensed practical nurse can perform simple and occasionally more complex procedures, but is under the supervision of a registered nurse or a physician. They keep records, administer basic care, are able to administer most medications, and can perform CPR. They have approximately two years of training and are licensed.
A registered nurse usually has a bachelor's degree in nursing, along with many hours of clinical experience. They must also pass examinations before earning the registered nurse title. They provide direct care to their patients, as well as supervise orderlies, nursing assistants and licensed practical nurses.
Also relevant for Registered Nurse
Don't be afraid to ask questions, there are no dumb questions (and more than likely others are asking the same thing in their head)
Read for that day's lecture before you come to class
Teach someone else - you'll have to break things down into steps in order to get someone else to understand and this will help you learn
Volunteer to help with anything - muscle memory is very important
Learn to think critically
Practice good charting skills
Learn to access a patient by noticing tiny clues
Make sure you're doing this for the right reasons - genuinely care and judge no one, have empathy and sympathy, and advocate for the patient
Nursing can be very demanding in all areas - physical, mental and emotional. You'll typically be on your feet all day, and heavy lifting is often required. There are days that are so busy that there is no time to eat or to even go to the bathroom. Decisions you make can have huge consequences, both positive and negative. You'll be forever assessing and re-assessing, constantly using your critical thinking skills. You'll have to admit that you can't save everyone, and will have to watch people die while providing understanding and support to their loved ones.
It can be the best and most rewarding job, and can be the most thankless and challenging job at the same time. Most nurses will tell you that when you can make a difference in someone's life, it often makes the difficulties worth it.
An excellent nurse is someone who is able to be both compassionate and competent. Trust and understanding between the patient and the nurse is the result of the nurse being sympathetic to the patient's (and the family's) misfortune and being able to convey complete understanding and knowledge of what they are experiencing. The nurse needs to confidently convey that she is skilled, knowledgeable, and trusted to do the right thing. These qualities result in the ultimate bond between a patient and the nurse.
Jobs
| Title | Company | Location | Info |
| --- | --- | --- | --- |
Further Reading
A Day In The Life Of An Emergency Room Nurse www.nursetogether.com

An emergency room (ER) nurse starts another 12-hour shift in the local "24-hour body repair shop."

A Day In The Life www.discovernursing.com

What's a typical day? As these nurses would tell you, there isn't one. See the rewards and challenges they look forward to every time they go to work.

What Is Nursing? What Does A Nurse Do? www.medicalnewstoday.com

Broadly speaking, a nurse is a person who has formally been educated and trained in the care of the sick or disabled.
Collections With This Career
ISFJ individuals have excellent analytical abilities, great people skills, and healthy social relationships. They are meticulous to the point of perfectionism, and consistently strive to make others happy. Read More

ESFJs project warmth through a genuine interest in the well-being of others. They have the ability to bring out the best in people and want to understand other points of view. Read More

ESFPs love people and new experiences. They are lively and fun, enjoy being the centre of attention, and relish excitement and drama in their lives. Read More

Most empaths have a mission to help heal other people, animals, plants, and our planet. Read More

People with ADHD need careers where they can think on their feet, be creative problem-solvers, and multitask like crazy. Here are some examples of careers that harness the innate skills and strengths of ADHD minds. Read More

Workers over the age of 50 may feel that the only choice they have is to "stick it out" until retirement. Quite the opposite is true, however, and some choose to spend the remainder of their working years in a new career. Read More
Find your perfect career
Would you make a good nurse? CareerExplorer's free assessment reveals how compatible you are with a career across 5 dimensions!
Take the free career test
Certificate or Associate's degree
Find your perfect career
Would you make a good nurse? CareerExplorer's free assessment reveals how compatible you are with a career across 5 dimensions!
Take the Free Career Test