What is a Marketing Manager?
Are you a natural leader who thrives on influencing and persuading others in business? You may want to consider a career as a marketing manager!
A marketing manager handles the marketing side of a business or product. They can be responsible for several services or products, or a single product.
Marketing managers need to have outgoing, gregarious, and spontaneous personalities. In concert with these traits, they need to be highly focused, detail-oriented, and very conscientious of meeting budget restraints and timelines.
What does a Marketing Manager do?
Marketing managers have a variety of responsibilities, such as putting together estimates and budgets for marketing campaigns, submitting them for approval, working with advertising agencies, being involved in negotiations, preparing sales and advertising contracts, and reviewing advertising material such as print material, TV commercials, and online advertisements.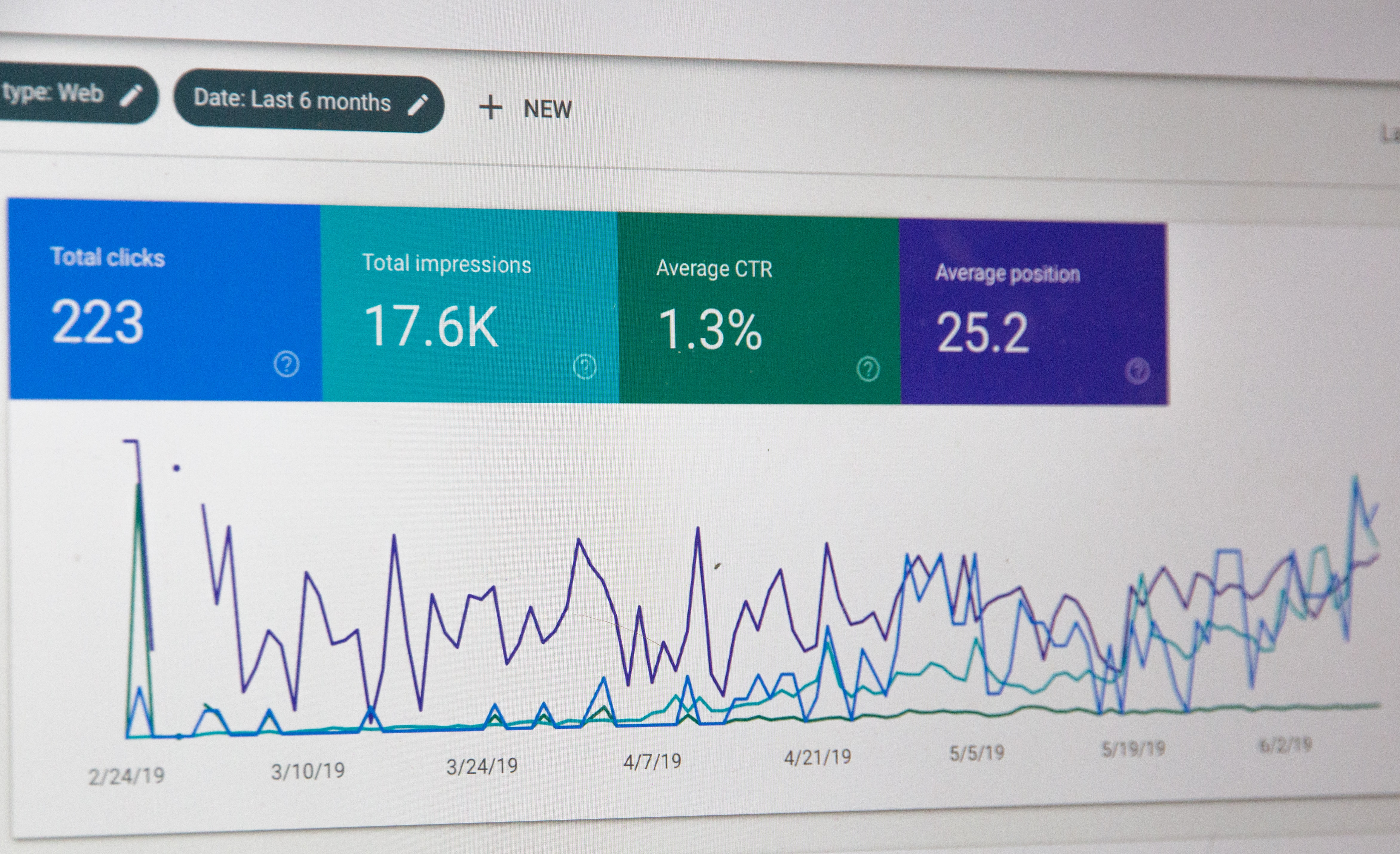 The duties of a marketing manager can vary by company and by industry. However, most marketing managers share some common responsibilities.
Responsibilities:
Creating promotional information to drive business
Coordinating multiple channels of marketing strategies
Managing budgets for marketing campaigns
Testing new marketing opportunities
Building relationships with media outlets
Directing social media strategies
Evaluating performances of marketing campaigns
Troubleshooting marketing campaigns that are not performing well
Monitoring and improving SEO
Managing employees and third-party vendors
Addressing customer service problems
Coming up with new ways to promote new products
Educating employees about industry marketing trends
Analyzing customer feedback from social media platforms
Analyzing advertising returns and reporting to upper management
Marketing managers are responsible for the planned and unplanned images of their employer. Planned images may include print or video advertisements, public speaking engagements, endorsements, and printed literature.
Unplanned images can occur when one of the company's representatives misspeaks in public, thus requiring immediate damage control, or when the company is attacked by an outside force such as when someone tampers with the company's products after they leave production, or a fault in the product that isn't recognized until well after the product has been in circulation.
Skilled marketing managers deflect the unauthorized comments and reassure the public that the company is doing all that it can to investigate and correct the product line. Through carefully worded statements and advertisements, marketing managers soothe the public's fear and outrage, ensuring that the company's reputation survives such mishaps.
Marketing managers work with other team members to create both simple and complex advertising campaigns. They may also negotiate the contracts for the various forms of advertising after forming a marketing budget. They will work with team members to determine the best and most creative ways to advertise the company's products or services. They may be required to present these ideas to the company and to the final client in order to gain approval for implementation.
Marketing managers also determine the marketability of a new product or service. They test out the level of public interest for a new product or service. They also determine, in concert with other team members, pricing and product placement. They look for new markets that may require the company's products or services. Marketing managers perform the complex product research, including a thorough knowledge of the product's strengths and weaknesses, prior to introducing the product to non-traditional marketplaces.
What is the workplace of a Marketing Manager like?
Much of the work in this field can be accomplished in an office setting. Product research, consumer purchasing trends, and new market analysis require both highly developed computer skills and strong interpersonal skills in order to determine a product's viability.
Many marketing managers travel to meet with clients, work with production teams to fine-tune products, and take informal man-on-the-street polls regarding the clients product or service. Additionally, marketing managers travel to meet with prospective media outlets such as video production companies, print production companies, and public speaking venues, as appropriate.
Because marketing is a cutthroat field, marketing managers who take continuing education courses, read current white papers, and enhance their digital skills will find themselves head and shoulders above their competition.
Frequently Asked Questions
What is the difference between a marketing manager and a public relations manager?

Although there are some similarities, marketing managers and public relations managers have different roles and day-to-day responsibilities:

Marketing Manager
Marketing aims to reach current and potential customers in order to return direct sales by way of advertising, promotional, and direct marketing. Marketing is defined by Dr. Phillip Kotler as "the science and art of exploring, creating, and delivering value to satisfy the needs of a target market at a profit."

Marketing managers help generate sales for a product or service by creating and overseeing marketing plans. They perform extensive market research so as to make informed decisions and seek out new and emerging market trends, work with advertising agencies and the media so as to reach their marketing objectives, manage budgets, and work with a company's marketing staff and creative team to develop marketing campaigns. They are the go-to people on anything related to marketing a product or service, as they have a pulse on the latest social media, graphic design trends, and web designs.

Marketing managers require a high level of creativity and top-tier professionalism. They often work closely with an organization's executives, providing them with an in-depth understanding of marketing trends, new marketing strategies, and on-going campaigns.

Public Relations Manager
Public relations is focused on maintaining positive media coverage and positive relationships with those who have an interest in the company or brand. This covers a broader audience, from customers and media to employees and stakeholders. The PRSA (Public Relations Society of America) says that "public relations helps an organization and its publics 
adapt mutually to each other. Public relations broadly applies to organizations as a collective group, not just a business; and publics encompass the variety of different stakeholders."

Public relations managers are experts in maintaining a positive public image for their clients by communicating effectively through written, verbal, and interpersonal form. They do this by sending out media releases, creating media kits for product launches and promotions, handling press conferences, and creating and writing messages/speeches delivered by their clients. They also respond to unfavourable publicity by creating and leading all communication with the goal of restoring the public's trust. Public relations managers proactively work with public relations staff and creative staff (writers and designers), to develop a positive image for their clients.

While a marketing manager and a public relations manager's core roles are very different, both types of managers must have excellent verbal, written, interpersonal, and leadership skills. They must also possess strong business knowledge, which comes from years of professional experience.
What is the difference between a marketing manager and a brand manager?

For those not in 'the know', the title of marketing manager and brand manager may seem similar enough to be completely interchangeable. However, each role is an important and distinctive cog in the wheel, and both are vital to the success of a company and its products.

Brand Manager
A brand manager can be thought of as a company advocate, and typically works under the supervision of a marketing manager. This role involves being very specific and strategic in developing the message a company sends out to its users or consumers. There is an art to creating a feeling of trust and assurance and wrapping that feeling in a product or service (a trustworthy brand). That feeling of trust - an alignment of values between the company and the consumer - is what makes consumers feel comfortable enough to click a button and purchase a product or a service.

How does a brand manager accomplish this? By adapting a brand strategy for the target market. Brand strategy involves large-scale marketing and advertising campaigns, which can include both digital and print media. Brand strategy also involves consistently re-evaluating how a brand is seen and what the product or organization's identity really is. Just like a person has an identity, a product or organization also has one. It's like when we think of Whole Foods, we think of natural and organic foods, or when we think of Costco, we think of a food and retail warehouse membership. Each company has its own specific brand that it stands for, and creating these public perceptions is the brand manager's job.

Brand managers can have several responsibilities that may include:
- consistently evaluating brand image
- setting style guides, brand guidelines, brand vision and value proposition
- planning and executing online and social media communications and actions
- creating and managing promotional material
- supervising advertising placement
- increasing brand awareness strategies
- analyzing sales forecasts and financials
- managing the advertising budget
- monitoring and reporting progress on product sales
- assisting with product development and pricing
- assisting with product launches
- developing new business opportunities
- maintaining product branding or making a decision to re-brand
- analyzing customer and competitor insights

Marketing Manager
Marketing managers are more tactical than strategic. While brand managers inspire trust and assurance in a product or service, marketing managers strive to make sure that the way the consumer is communicated to aligns with the brand. Marketing managers are also very brand conscious, but their focus is more on developing a marketing strategy for a specific group of customers - educating them as to who the company is, what it stands for, what its mission is, and what it can do for them. The goal is to make the customer feel like the service or product will be an essential and beneficial addition to their life. They are always on the lookout for new markets and demographics that may require the company's products or services.

Marketing managers also determine the marketability of a new product or service, and will test out the level of public interest for it. They will also determine, in concert with other team members, pricing and product placement, and perform complex product research of the product's strengths and weaknesses prior to introducing the product to non-traditional marketplaces.

Marketing managers can have several responsibilities that may include:
- developing strategies for different customer demographics
- plainly communicating the value of the service or product
- estimating demand for a service or product
- collaborating with marketing and creative staff
- educating staff about marketing trends
- creating promotional information
- coordinating multiple marketing strategies
- managing campaign budgets
- seeking out new marketing opportunities
- communicating with media outlets
- SEO monitoring
- directing social media strategies
- analyzing customer feedback from social media platforms
- evaluating performances of campaigns
- troubleshooting underperforming campaigns
- managing staff
- promoting new products
- reporting to upper management
What is the difference between a marketing manager and a product manager?

Product Manager
In order to build a well-designed and high-performing product, a business needs to have a comprehensive understanding of what the consumer wants. Targeting the right market, the right type of customer, as well as who the competition is in the space, is critical to survival. This is what a product manager excels at doing, and is worth his/her weight in gold for a business.

Product managers oversee the evolution of a product, from concept- to development- to market. Product managers find out the (not so simple) answers to the who, what, why, when, and where of a product and then create that product to directly answer customer needs. They also keep a company's brand ideals in mind as they align the product characteristics to match. Doing this greatly increases a company's chances of success since having this type of information can only mean creating tailored solutions for customers. A product manager will listen to the 'voice' of the market through research - this consists of gathering, testing, and analyzing data, getting direct customer feedback, and by using business intelligence through internal sales and customer service teams.

Marketing Manager
Marketing managers have different responsibilities in regards to presenting a product. Their focus is on strengthening the brand and boosting sales, which involves developing and implementing a profitable strategy to promote a product or a product line. They use various product marketing techniques (such as ads, email campaigns, webinars, presentations, etc.,) and they work with design, product, and sales teams to coordinate various processes and channels.

Although the two managing roles are different in many ways, they intersect and collaborate on a daily basis. Marketing and product managers work closely together with the goal of defining and delivering a great product to the customer.
How long does it take to become a Marketing Manager?

From a formal education perspective, it is possible to enter the marketing management industry after earning a four-year bachelor's degree in an appropriate marketing or business related discipline.

From a career trajectory perspective, it is important to take note of the fact that aspiring marketing managers often enter the industry as a marketing coordinator or specialist. It generally takes them at least a few – if not several – years to be promoted to a management level role, depending on how quickly they acquire experience and establish professional networks. Once a candidate reaches the position of marketing manager, it can take six months to a year to become fully trained in the many moving parts of the role.
Steps to becoming a Marketing Manager

While each individual step to becoming a marketing manager is clearly defined, the potential for different approaches within each step is considerable.
Are Marketing Managers happy?

Marketing managers rank among the least happy careers. Overall they rank in the 45th percentile of careers for satisfaction scores. Please note that this number is derived from the data we have collected from our Sokanu members only.

This below-average happiness quotient for marketing managers may appear surprising, considering the career's high earning potential and flexibility to work in virtually any industry, from pharmaceuticals to technology to entertainment. Possible explanation may, however, lie in the field's very high competition for jobs, the long hours it tends to demand, the stress of the typical work environment, and the ongoing pressure to meet deadlines commonly associated with the role.
What are Marketing Managers like?

Based on our pool of users, marketing managers tend to be predominately enterprising people. Their next two interest archetypes are artistic and investigative. This combination of characteristics aligns perfectly with the role and responsibilities of the prototypical marketing manager: create appealing and inventive campaigns and constantly test and evaluate marketing messages, channels, and opportunities to ultimately increase business profits.
Should I become a Marketing Manager?

Marketing managers in various roles and industries need to develop platform-specific skills, software knowledge, and familiarity with other related tools. However, before employers look for these crucial abilities, they invariably seek out job candidates who bring indispensable soft skills: social and emotional intelligence, common sense, and attitudes that enable them to effectively navigate their environment and work well with both colleagues and business partners:

Ability to Execute
Marketing managers are expected to drive results with some strategic support, usually from a director or VP. The ability to organize, and execute on a plan is paramount in this role. Do you have a history of / are you capable of executing well on strategies and projects? Do you meet deadlines and deliver on time, even under high pressure circumstances? Do you deliver high quality work?

Ability to Collaborate and Lead
The breadth of marketing managers' responsibilities means that they must play well with others to be able to benefit from their expertise. They must be able to communicate and build relationships both internally, across multiple departments and externally, with their clients and suppliers.

Being a collaborator comes down to how much empathy you have for others; to seeing things from their perspective. Without this capacity, other skills – regardless of how developed they may be – will be nullified.

In most companies, the marketing manager leads a marketing team. Support, guidance, and motivation of team members are also key components of the role.

Adaptability
The digital marketing landscape is in a constant state of flux, with a seemingly endless flow of new trends, tactics, and tools. Ability and willingness to adapt to project and industry changes are essential.

Critical Thinking / Creative Problem Solving Skills
Marketing managers face challenges and dilemmas on a daily basis. They are frequently asked very pointed and consequential questions: Why is revenue decreasing? How can we decrease our churn rate (the rate at which a business is losing its customers or subscribers)? How can we get more traffic to our site? These kinds of questions do not intimidate accomplished marketing managers. They motivate them to critically observe trends, make judgements, and come up with innovative ideas, unique hooks, and fresh content to build new promotional campaigns.

Writing and communication
Marketing is all about successfully communicating the right message to the right audience. Marketing managers are consistently called upon to write press releases, blogs, and advertising copy to do just that. They are called upon to achieve branding through storytelling.

Analytical Skills
At its inception, marketing was only about appreciating the nuances of human behaviors. It was, in essence, an art. Today, it is both art and science. It is about measuring and analyzing the numbers and then using that data to extract insights and nuances. Modern marketing managers, therefore, are expected to make data-driven, metric-based decisions. In other words, their recommendations need to be based on measureable statistics versus intuition. It follows that they must be comfortable working with marketing analytics tools.

Negotiation and Budgeting skills Media buying requires negotiating with vendors for better prices and placement. Managing a marketing department's budget requires sound reasoning and mathematics skills. Allocating and managing budgets across multiple channels and/or delegating this responsibility to appropriate individuals are very much a part of the job description.
Marketing Managers are also known as:
Market Development Manager Marketing Coordinator