What is a Project Manager?
A project manager is a motivated and effective leader who is accountable for the success or failure of a project. Project managers are multitaskers, have great time management and organization skills, are fantastic communicators, and are trusted and reliable. They do not carry out all the work themselves, but have project teams that work under them and make sure all the objectives of the project are carried out. However, if there are things that veer off track or are mismanaged, the project manager is always ultimately accountable.
What does a Project Manager do?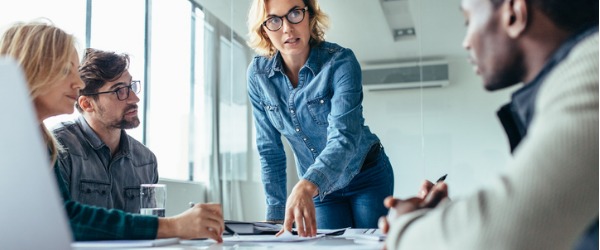 A project manager works on specific projects that have schedules, timelines and budgets that need to be met. There are quite a few things that a project manager does throughout the project, such as:
Planning and Defining the Project:
- plan what work needs to be done by building a comprehensive work plan
- figure out who's going to do the work and when
- look at any risks that may be involved and try to avoid or manage them ahead of time
Executing and Managing:
- make sure that all work being done is to the right standard
- manage and keep the budget at the forefront throughout the project
- make sure that the project is running on time
- motivate team members involved in the project
- remove any obstacles that get in the way of productivity
- coordinate work done by different groups of people
- deal with any changes that come along and be willing to adapt if necessary
- manage all teams involved and maintain a constant level of commitment
Delivering and Closing:
- manage the project to the budget right through to completion
- manage and deliver expectations to stakeholders
- communicate project status to stakeholders and resolve unexpected difficulties
- show management that the project has kept to initial business goals
- make sure the project delivers all expected outcomes and whatever benefits were initially outlined
Finally, a good project manager is upbeat and optimistic. They are honest communicators, and are liked and trusted by upper management. Even when there are times of trouble, retaining the confidence of stakeholders by communicating credible strategies for recovery is crucial.
What is the workplace of a Project Manager like?
Project managers can work in a variety of places, such as public sector organizations, engineering firms, software producers, manufacturers, commercial retailers, construction companies, interior design firms, and for architects.
Project Managers are also known as:
Project Coordinator