What is a Real Estate Agent?
A real estate agent is someone who helps people to either buy or sell a home or a piece of property. This may range from humble plots of land and small starter homes to exotic islands and luxury mansions. One can work either as a listing agent, to help a client sell a home, or as a buyer's agent, to help the client buy a home. Real estate agents are employed worldwide as the need for buying and selling homes and property has always existed and will continue to do so. It is a good business if you are honest and loyal to your client.
What does a Real Estate Agent do?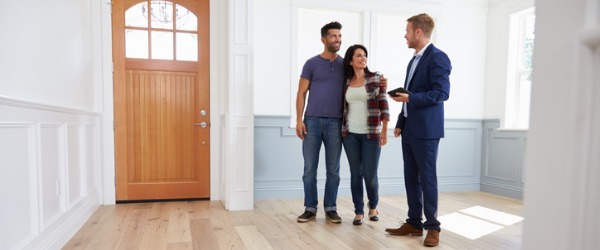 Real estate agents are knowledgeable about their local laws on the buying and selling of property. The geographical area that an agent works in is their area of expertise. They know trends within the local property market as well as what competitive prices are for the various properties their clients want to buy or sell.
A real estate agent acts as the middleman, or broker, between two parties seeking to buy or sell a property. Real estate agents have the skill and expertise to either market the property and sell for the best possible price and conditions, or to look for property that suits a client's needs and buy it at the best price possible with the most favourable terms.
Negotiation is a key part of the real estate agent's work, as they act as the intermediary between buyer and seller and will often negotiate on their client's behalf. Real estate agents will charge a percentage of the final sale price as their fee.
What is the workplace of a Real Estate Agent like?
A real estate agent's workplace is as varied as the property they buy and sell and the clients they deal with. While some time is spent in an office environment, a lot of the real estate agent's working life involves travel and irregular hours. The agent will need to visit properties as well as attend meetings with prospective and current clients. This may take place during the day, in the evenings as well as weekends to meet client needs.
The real estate agent also attends industry conferences and seminars to stay up to date with current trends as well as keep up their contacts and professional network. They must also keep up with all the available properties in the area, therefore going to agent open houses every week is essential in order to keep as current as possible.
Frequently Asked Questions
Should I become a Real Estate Agent?

Real estate agents earn a ton of money for doing practically nothing - that is one of the most common misconceptions about this career. Being a real estate agent is a great career fit if you like houses and enjoy working with people, however, it is not always the dream job some perceive it to be. Selling real estate is more work than people realize and, although there are some real estate agents that are very successful, there are just as many who struggle to make ends meet. Commission-based jobs are feast or famine. You can go for months without getting a paycheque, and learning how to budget for variable income is crucial to one's financial survival.

It's important to do your research before committing to this career. There are many articles on the Internet that describe what it's like, but eventually the best thing to do is to go out and talk to real estate agents themselves. If you don't know any real estate agents personally, visit some agencies and talk to several agents before you make up your mind. You will garner different opinions from different agents depending on how happy or successful they are. You can also get an idea of what markets they cover, what brokers they work for, and their reasoning behind their choices.

While talking to real estate agents, it's a good idea to start researching brokers as well. It's important to work under a broker that you like, and planning ahead will streamline the process of being hired once you have a license. Find out who has openings for new agents, what their requirements are, and what they can do for you with your business if you decide to join them.

It's important to remember that even though you'll be working under the umbrella of a broker, real estate agents are independent contractors. You'll have to buy your own business cards, sale signs, open house signs, and have a basic website. You will need to budget at least one to two thousand for these advertising start-up expenses. There are also annual real estate association and board dues as well as membership fees to be part of the MLS (Multiple Listing Service). And don't forget about gas expenses, as most new agents start working with buyers rather than sellers and there will be a lot of gas burned driving all over town.

Showing houses is mostly done in the evenings and on weekends, so unusual hours go with the territory, It's not uncommon for buyers to call up asking to see a property with only a few hours' notice. If time-management isn't your strong suit, then hiring an assistant may be a wise thing to do. This, of course, will cost you more money. You will have to train someone, learn to delegate, trust this person, and still keep control of your business.

Love it or hate it, you can't ignore the paperwork that comes with this career, and typically two days of the week just go to getting it done. You'll be responsible for writing your own offers and submitting forms to lawyers, brokers, agents, as well as the paperwork with the MLS.

In their recommendations for the Top Ten Traits of a Real Estate Agent, the experts at Kaplan Real Estate Education sum it up this way: "A good real estate agent is similar in nature to a conductor of a symphony, coordinating the different players to make a successful transaction a reality. At different points in the process, the real estate agent is a salesperson, a buyer's advocate, an analyst, a business manager, a consultant, a negotiator, and a marketer, just to name a few."

If you feel like you are an outgoing self-starter who thrives in a fast-paced environment where the scenery and schedule always change, then this career may be a fit for you.
How long does it take to become a Real Estate Agent?

Having a successful business and being a great real estate agent is not something you just stumble into. Success usually means struggling through the first couple of years. As time goes by, your work will mostly be based on the referrals and reputation that you have built up in the first couple of years. If you can maintain the values and determination that got you there in the first place, your business should continue to be successful.

Real estate agents work on commission, not salary, so they need to make sure they have enough money set aside to live on while they get started. It's important that individuals are prepared to invest money into their business during the beginning of their real estate career before seeing the financial rewards that come later. You can estimate anywhere from $1,500–$2,000 to begin your business and a minimum of $1,000 a year to keep it going. It could take a few months or longer before you make your first sale, and deals can still fall through after all your hard work. Having money set aside or having another source of income will make starting your new career less stressful.

A consideration is also how much time you are able to devote to your real estate career. You need to be available on your clients' schedules to enjoy the most success—that often means working evenings, weekends, and holidays.
Steps to becoming a Real Estate Agent

In the United States, it is illegal to receive money from real estate transactions unless the agent has a brokerage license within the state they are operating in. Pre-licensing requirements vary by state, but all involve a certain number of hours in an educational course followed by a licensing exam. Visiting your state's real estate commission website will give you the particulars, and will also give you helpful information on exam requirements, where to take the courses, schedules, and fees.

Typically, real estate licensing courses are offered independent of the state. Prices will vary, and some states will even allow real estate courses to be taken online. It's good to ask brokers and agents for their recommendations, so you can choose a course with a good track record for preparing students to pass their exams.

After passing the exam, you may apply to the state for your license. This is a separate fee, and may include additional paperwork, criminal background checks, and proof of high school graduation or GED.

Finding a mentor is a fast track to success. Even when you pass a real estate course and hold a license, that doesn't mean you know everything you need to know. Finding an agent who is willing to take you under his or her wing is the best way to start, and to help you avoid pitfalls along the way.

Many real estate agents fail before they even start when they realize they actually have to go out and look for clients. Unfortunately, business doesn't come to you in this career – you must go and get the business. Some agents make cold calls all day, some buy leads or walk door-to-door, and some send out thousands of mailers every month. Real estate agents are their own boss, accountant, secretary, bookkeeper, appointment scheduler, customer service department, IT department, and PR department. This can either be daunting, or a great challenge.
Are Real Estate Agents happy?

Real estate agents rank in the 39th percentile of careers for satisfaction scores. Please note that this number is derived from the data we have collected from our Sokanu members only.

Market Trend's survey found that real estate agents who join the real estate industry in order to meet and work with people tend to be the most fulfilled. Of the agents surveyed, 37.1 percent of them said that meeting and helping people was their favourite part of the job. However, working with difficult types of people is one of the more negative aspects of the job. Almost 12 percent of the agents surveyed claim the worst part is working with "rude, disloyal, and uncooperative clients." Another 10.7 percent said working with "rude, immoral and unprofessional agents" was the most unpleasant aspect.

This career allows an individual to set their own destiny. The possibilities are endless as a real estate agent - some agents are happy selling two houses a year, others are happy selling 200 houses a year. One key to being happier in this line of work is to free time either by hiring an assistant and delegating less-fulfilling tasks, by automating tasks, or a combination of both.
Real Estate Agents are also known as:
Realtor Real Estate Sales Agent Estate Agent Buyer's Agent Seller's Agent