What is a Sales Manager?
A sales manager is someone who is responsible for leading and guiding a team of sales people in an organization. They set sales goals & quotas, build a sales plan, analyze data, assign sales training and sales territories, mentor the members of his/her sales team and are involved in the hiring and firing process.
What does a Sales Manager do?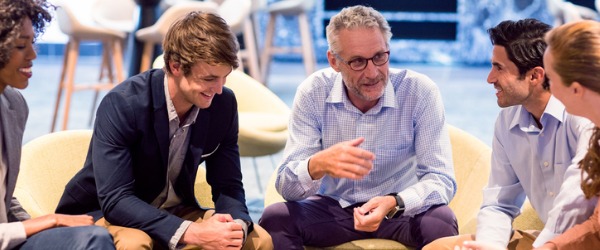 Sales managers typically do the following:
Oversee regional and local sales managers and their staffs
Resolve customer complaints regarding sales and service
Prepare budgets and approve budget expenditures
Monitor customer preferences to determine the focus of sales efforts
Analyze sales statistics
Project sales and determine the profitability of products and services
Determine discount rates or special pricing plans
Plan and coordinate training programs for sales staff
Sales managers' responsibilities vary with the size of the organization they work for. However, most sales managers direct the distribution of goods and services by assigning sales territories, setting sales goals, and establishing training programs for the organization's sales representatives.
In some cases, sales managers recruit, hire, and train new members of the sales staff. They advise sales representatives on ways to improve their sales performance. In large multiproduct organizations, they oversee regional and local sales managers and their staffs. Sales managers also stay in contact with dealers and distributors. They analyze sales statistics that their staff gathers, both to determine the sales potential and inventory requirements of products and stores and to monitor customers' preferences.
Sales managers work closely with managers from other departments. For example, the marketing department identifies new customers that the sales department can target. The relationship between these two departments is critical to helping an organization expand its client base. Because sales managers monitor customers' preferences and stores' and organizations' inventory needs, they work closely with research and design departments and warehousing departments.
Sales managers must collect and interpret complex data to target the most promising areas and determine the most effective sales strategies. They need to work with people in other departments and with customers, so they must be able to communicate clearly. When helping to make a sale, sales managers must listen and respond to the customer's needs. Sales managers must be able to evaluate how sales staff perform and develop ways for struggling members to improve.
What is the workplace of a Sales Manager like?
Sales managers work in a variety of environments depending on the size of the organization they work for and the product(s) they sell. They have a lot of responsibility, and the position can be stressful. Many sales managers travel to national, regional, and local offices and to dealers' and distributors' offices.
Sales Managers are also known as:
Sales Performance Manager