What is a Surgeon?
A surgeon is a medical professional who specializes in performing surgical procedures to treat injuries, diseases, and deformities in patients. They have a deep understanding of anatomy, physiology, and medical techniques to provide surgical interventions to help improve their patients' health and quality of life.
Surgeons use a variety of tools and equipment to perform their work, including scalpels, forceps, retractors, and specialized robotic devices. They may work in hospitals, clinics, or private practices and may specialize in specific areas of the body or types of surgeries. Surgeons must possess excellent manual dexterity, attention to detail, and strong communication skills to work effectively with patients, medical staff, and other healthcare professionals.
What does a Surgeon do?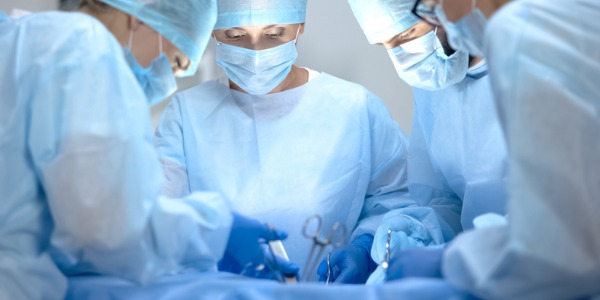 Duties and Responsibilities
Surgeons have a wide range of duties and responsibilities related to performing surgical interventions on patients. Some of their primary responsibilities include:
Conducting Pre-Operative Assessments: Before performing any surgery, a surgeon must evaluate the patient's medical history and current condition. They may order diagnostic tests and consult with other healthcare professionals to determine the best course of treatment.
Planning and Performing Surgeries: Surgeons must use their knowledge of anatomy, physiology, and medical techniques to perform surgical procedures. They may work alone or with a team of other medical professionals, including anesthesiologists, nurses, and surgical technicians.
Post-Operative Care: After surgery, the surgeon is responsible for monitoring the patient's recovery and ensuring that they are receiving appropriate care. They may order follow-up tests or treatments and adjust the patient's medications as needed.
Communicating with Patients and Families: Surgeons must be able to communicate effectively with patients and their families before, during, and after surgery. They must be able to explain the risks and benefits of the procedure, answer questions, and provide emotional support.
Continuing Education: As medical science and surgical techniques evolve, surgeons must stay up-to-date with the latest developments in their field. They may attend conferences, participate in research, or pursue additional training to enhance their skills.
Types of Surgeons
There are many types of surgeons who specialize in different areas of medicine. Here are some of the most common types of surgeons:
General Surgeons: General surgeons perform a wide range of surgical procedures on various parts of the body, including the abdomen, chest, and extremities.
Cardiothoracic Surgeons: Cardiothoracic surgeons specialize in surgeries that involve the heart, lungs, and other organs in the chest cavity.
Colorectal Surgeons: Colorectal surgeons specialize in the diagnosis and treatment of conditions and diseases affecting the colon, rectum, and anus, and are trained in both surgical and non-surgical approaches.
Neurological Surgeons: Neurological surgeons specialize in surgeries related to the brain, spinal cord, and nervous system.
Orthopaedic Surgeons: Orthopaedic surgeons specialize in surgeries related to the bones, joints, muscles, and tendons.
Plastic Surgeons: Plastic surgeons specialize in surgeries that enhance or change the appearance of the body, such as breast augmentation or facelifts.
Urologists: Urologists specialize in surgeries related to the urinary system and male reproductive system.
Ophthalmic Surgeons: Ophthalmic surgeons specialize in surgeries related to the eyes, such as cataract surgery or treatment of retinal disorders.
Gynecologic Surgeons: Gynecologic surgeons specialize in surgeries related to the female reproductive system, such as hysterectomy or pelvic organ prolapse repair.
Oral and Maxillofacial Surgeons: Oral and maxillofacial surgeons specialize in surgeries related to the mouth, jaw, and face.
Vascular Surgeons: Vascular surgeons specialize in surgeries related to the blood vessels, such as the treatment of aneurysms or peripheral arterial disease.
What is the workplace of a Surgeon like?
Surgeons work in a variety of settings, including hospitals, clinics, and private practices. Their workplace is typically a sterile and controlled environment to prevent infections and other complications during surgical procedures. The operating room is the most common workspace for surgeons, and it is equipped with specialized surgical instruments, monitoring equipment, and anesthesia machines.
Hospitals are the primary workplace for most surgeons, where they may work as part of a surgical team that includes anesthesiologists, surgical nurses, and other medical professionals. Many hospitals have specialized surgical units where surgeons can perform surgeries that require advanced technology and specialized equipment. Surgeons who work in hospitals may also be responsible for managing the care of patients before and after their surgeries, including prescribing medications and monitoring their recovery.
Some surgeons work in outpatient surgery centers or private practices, where they typically perform less complex surgeries that do not require an overnight hospital stay. In these settings, surgeons may have more flexibility in their schedules and may be able to see a higher volume of patients. However, they may also be responsible for managing the administrative tasks of their practice, such as scheduling appointments, managing staff, and handling billing and insurance issues.
Regardless of their work setting, surgeons must be able to handle high-pressure situations and make quick decisions during surgeries. They may work long hours and be on call for emergencies outside of regular working hours. They must also be able to communicate effectively with patients, their families, and other medical professionals to ensure the best possible outcomes for their patients.
Frequently Asked Questions
Comprehensive List of Doctor Specializations and Degrees

Here is a comprehensive list of specializations that a doctor can pursue and a brief summary of each specialization:

Corresponding Degrees
Pros and cons of being a Surgeon

Becoming a surgeon can be a highly rewarding and fulfilling career, but it also comes with its own set of challenges and drawbacks. Here are some of the pros and cons of being a surgeon:

Pros:

High Salary: Surgeons are among the highest-paid medical professionals, with median annual earnings in the six-figure range.
Job Security: Surgeons are in high demand, and job opportunities are expected to grow as the population ages and requires more medical care.
Prestige: Surgeons are highly respected members of the medical community and are often seen as leaders and experts in their field.
Personal Satisfaction: Surgeons can experience great personal satisfaction from being able to improve the health and well-being of their patients.
Variety: Surgeons have the opportunity to specialize in different areas of medicine, allowing them to focus on areas that interest them the most.

Cons:

High Stress: Surgeons work in a fast-paced, high-pressure environment that can be stressful and demanding.
Long Hours: Surgeons often work long hours, including weekends and holidays, and may be on call for emergencies.
Risk of Injury or Illness: Surgeons are exposed to potential injury and illness from working with sharp surgical instruments and being in close proximity to patients with infectious diseases.
High Responsibility: Surgeons are responsible for the health and safety of their patients during and after surgery, and any mistakes or complications can have serious consequences.
Extensive Education and Training: Becoming a surgeon requires many years of education and training, including medical school, residency, and sometimes additional fellowship training.

In summary, while being a surgeon can be a highly rewarding and well-compensated career, it also requires a significant commitment of time, education, and responsibility. Prospective surgeons should carefully consider the challenges and benefits of the profession before making a decision to pursue this career path.
How long does it take to become a Surgeon?

Becoming a surgeon is a long and rigorous process that requires many years of education and training. Here is a general overview of the typical timeline for becoming a surgeon:

Undergraduate Education: Most aspiring surgeons begin by completing a four-year undergraduate degree, usually in a science-related field.
Medical School: After completing their undergraduate degree, students must attend medical school for four years to earn a Doctor of Medicine (MD) degree.
Residency Training: Following medical school, aspiring surgeons must complete a residency program, which typically lasts five to seven years. During this time, they receive hands-on training in their chosen specialty and work under the supervision of experienced surgeons.
Fellowship Training: Some surgeons choose to complete additional fellowship training after their residency, which can take an additional one to three years. This allows them to further specialize in a particular area of surgery, such as pediatric surgery or transplant surgery.

In total, it can take at least 13 years of education and training after high school to become a surgeon, and up to 16 years or more for those who choose to pursue additional fellowship training. It is worth noting that the exact timeline can vary depending on the individual's educational background, chosen specialty, and other factors.
Surgeons are also known as:
General Surgeon Surgery Specialist