What is an Administrative Assistant?
Are you detail-oriented, organized, and like working in a structured environment? You may want to consider a career as an administrative assistant!
An administrative assistant, sometimes called an office clerk, receptionist, or secretary, carries out everyday clerical and organizational tasks. They are among an organization's most important employees, keeping everything running smoothly behind the scenes.
What does an Administrative Assistant do?
Administrative assistants organize files, draft messages, schedule appointments, and help out other staff. Administrative assistants use a computer to create spreadsheets, compose messages, manage databases, and whip up presentations, reports, and documents. They also may negotiate with vendors, buy supplies, manage stockrooms or corporate libraries, and get data from various sources.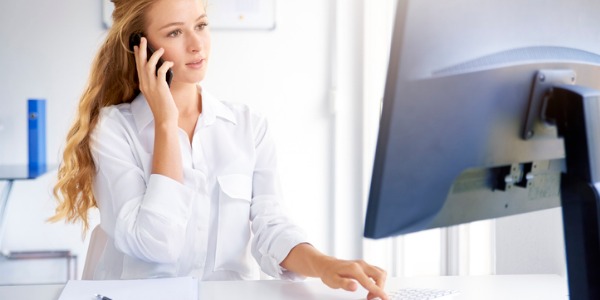 Specific job duties vary by experience, job title, and specialty. The work of an administrative assistant may involve the following duties:
Maintain paper and electronic filing systems for records and messages
Route and distribute incoming mail and email
Answer routine letters and email
Reply and attach files to incoming messages
Correct spelling and grammar to ensure accuracy
Operate fax machines, videoconferencing and phone systems, and other office equipment
Use computers for spreadsheet, word processing, database management, and other applications
Complete forms in accordance with company procedures
What is the workplace of an Administrative Assistant like?
Although administrative assistants work in nearly every industry, many are concentrated in schools, hospitals, government agencies, and legal and medical offices. Most work full time in comfortable office settings. Virtual assistants typically work from a home office.
Administrative Assistants are also known as:
Secretary