What is a Legal Secretary?
A legal secretary plays a crucial role in the everyday workings of a law office. Legal secretaries require extensive knowledge of legal proceedings and documentation. It is not uncommon for the most experienced and high performing legal secretaries to go on to be promoted to paralegal positions within a law firm.
What does a Legal Secretary do?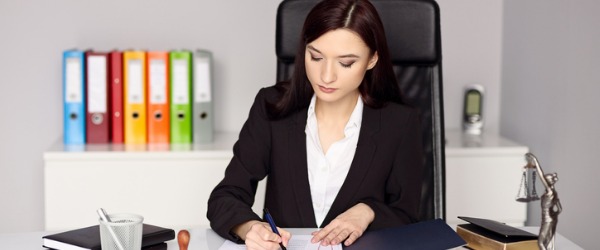 The role of a legal secretary is to support the lawyers and paralegals in a law office or organization. Most legal secretaries converse directly with attorneys, clerical personnel, courtroom staff members, clients, expert witnesses, and commercial vendors.
As legal secretaries tend to possess a specialized skill set across various computer programs, the tasks which they are responsible for can range from more traditional secretarial jobs such as answering phones and taking messages, to creating detailed spreadsheets, presentations, or preparing law documents. Legal secretaries have to be extremely organized, sharp, personable, and self-disciplined, ready for an array of assignments and able to meet tight deadlines on a daily basis.
Legal secretaries must also interact with all kinds of people on a regular basis. The kinds of communication involved in a day's work involve face-to-face, phone, and e-mail communication, and even video conferencing with clients, lawyers, paralegals, opposing counsel, city officials, and more.
Legal secretaries are also responsible for a great deal of writing. They often prepare first drafts of correspondence or memos, and often proofread legal documents including briefs and pleadings. They also deal with project management, keep paper and electronic files in order, keep track of deadlines, set up appointments, and maintain a detailed calendar.
What is the workplace of a Legal Secretary like?
Most legal secretaries work in law offices. However, they can also be found in government agencies, corporate legal departments of companies, and public interest firms.
Legal secretaries can expect a fast-paced, high-stress work environment with firm deadlines. It is common for legal secretaries to work late to make sure all paperwork is prepared and ready to go for a big case.
Legal Secretaries are also known as:
Legal Administrative Assistant Judicial Administrative Assistant Legal Administrative Secretary Litigation Assistant Legal Assistant