What is a Forensic Psychologist?
Scientists and philosophers have long sought to figure out what makes people behave aggressively, engage in antisocial behaviours, or commit crimes. Forensic psychology is said to be the combination of both law and psychology, and plays a significant role in understanding behaviours and preventing crimes.
Forensic psychologists practice psychology within the criminal justice system and civil courts. Their interest lies in understanding why certain behaviours occur, and also in helping to minimize and prevent such behaviours. They apply their knowledge of psychological principles and can use it to help narrow down a suspect list or provide a motive for a crime. In some cases, the testimony of a forensic psychologist might be the last piece of the puzzle when trying to convict a criminal.
What does a Forensic Psychologist do?
Forensic psychology involves applying psychology to the field of criminal investigation and the law. Forensic psychologists are often involved in both criminal and civil matters such as civil lawsuits, custody disputes, and insurance claims.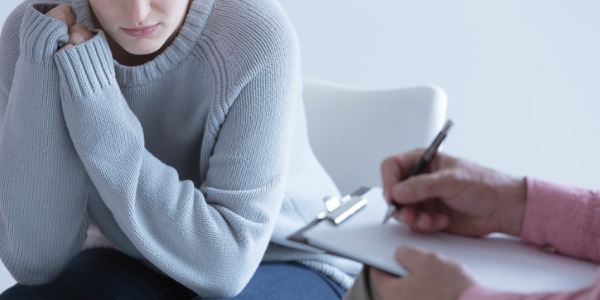 When forensic psychologists work in family courts, they offer psychotherapy services, investigate reports of child abuse, perform child custody evaluations, and conduct visitation risk assessments. The forensic psychologists that work in the civil courts provide psychotherapy to crime victims, assess competency, and provide second opinions. Those working in the criminal courts provide an assessment of juvenile and adult offenders, conduct evaluations of mental competency, and work with child witnesses.
Forensic psychologists will often conduct their own research, as well as study and analyze research from other professionals. They may study criminals and their crimes to figure out what traits certain types of criminals have, which may involve interviewing criminals along with their loved ones and victims.
Forensic psychologists may also act as expert witnesses during criminal trials, and give testimonies about why a crime may have occurred. They may also express why they believe a defendant was likely to have committed the crimes in question. A forensic psychologist might also have an influence on a criminal's sentencing.
What is the workplace of a Forensic Psychologist like?
Forensic psychologists often find employment in police stations, courthouses, law firms, prisons, jails, and juvenile detention centres.
Individuals pursuing forensic psychology careers might also have opportunities to be self-employed. Some may work as consultants, or they may choose to receive compensation for testifying as expert witnesses.
Frequently Asked Questions
Should I become a Forensic Psychologist?

Aspiring forensic psychologists need to look beyond the glamorous image of the career presented by the entertainment industry. The field is a demanding one which requires a strong science background combined with substantial investigatory skills. At minimum, successful forensic psychologists possess clinical psychology training and experience; firm grounding in scientific theory and empirical research, including understanding of scientific validity, research design, statistics, and testing; critical thinking abilities; familiarity with social and cultural issues; legal knowledge in the areas of mental health, case law, and courtroom procedures; exemplary oral presentation and writing talents; and an ability to remain composed in stressful circumstances.

Before committing to the pursuit of a career in forensic psychology, there are some pros and cons to consider.

Cons of a forensic psychology career may include:

Stringent education requirements - Even many entry level jobs require a doctorate. Five to seven years of postgraduate education is, of course, expensive.

Long work days - Eighteen-hour days are not uncommon when in the middle of a pressing court case. In many positions, you must be on call at least some of the time and be available to travel with short notice.

Low starting salary - When starting out, your annual salary will be in the $60,000 range.

Ethical considerations - As a consultant for hire, you may be required to take sides in a case, much like a lawyer does, which can produce stress and frustration. This aspect of the job, in particular, leads to a high rate of burnout.

Pros of employment as a forensic psychologist may include:

 Diversity offered by a cutting edge field where law enforcement and science intersect  Opportunities in both the private and public sectors  The chance to be of service to the community and to help people in need  The challenge – and sometimes, the thrill – of working in the criminal justice field  High job satisfaction, especially with the successful conclusion to a case  Freedom from insurance and managed care concerns which confront other kinds of psychologists  High salaries for psychologists with experience and an established reputation
Are Forensic Psychologists happy?

One of forensic psychology's main draws is the stimulation it offers. Professionals in the field often refer to the intellectual challenge it offers; they cite the pleasures of puzzling out cases, the variety of settings, and the constant evolution of this relatively young and vibrant occupation.

On the downside are the ethical issues faced by forensic psychologists. What has been described as the 'pull to affiliate' with the attorneys who hire you is among the major issues. Naturally, friendships often develop and can potentially compromise needed objectivity.

In addition, practitioners in the field need to have a thick skin to survive sometimes fierce challenges by opposing attorneys. If they become frustrated or discouraged, they will be ineffective. Some forensic psychologists may become emotionally invested in cases and become unable to 'let go' when courts do not do what they think is right.

Forensic work can also present a logistical toll. What this means is that courts do not work on your schedule; they work on theirs. This can result in last-minute demands and last-minute travel.

Of course, the subject matter confronted by forensic psychologists can also be distressing. Child custody and abuse cases, for example, exert particular stress on all those involved. The career's high stakes are another potential stressor: a person's access to their children, their freedom to move around in the world, their whole life can change because of your opinion. On the other hand, such high stakes are exciting and may, in fact, be among the reasons that some forensic psychologists love what they do.
Steps to becoming a Forensic Psychologist

Becoming a forensic psychologist takes many years of study and hundreds of hours of experience. The typical education track is as follows:

Earn a Bachelor's Degree from a fully accredited university - At the undergraduate level, most aspiring forensic psychologists complete a major in psychology with a minor in criminal justice, criminology, or pre-law. It is important to note that a Bachelor's Degree does not guarantee acceptance into a graduate program. Attaining a high GPA while also preparing for graduate school prerequisites and admission requirements are essential.

Earn a Master's Degree in Forensic Psychology (if necessary) - Most Psychology doctoral programs do not have a dedicated forensic psychology option. Therefore, students generally earn a Ph.D. or Psy.D. in psychology with a concentration in forensic psychology. To augment their specialty knowledge, some pursue a Master's Degree in forensic psychology.

Pursue a law degree (optional) - A Juris Doctor can provide legal instruction on court procedures and qualifies an individual to sit for the bar and become an attorney. This is not a mandatory degree in the field; though, some schools offer a joint JD/Master's or Doctorate degree.

Earn a Doctorate Psychology Degree - For candidates who are research-oriented, the Ph.D. in psychology is recommended. The Psy.D. is generally pursued by those with a focus on treatment of patients. However, depending on the school, curricula for the two degrees may not be that far apart. If you have a specific professional goal, such as evaluating criminal defendants or conducting research, there may be reason to choose one degree over the other.

Obtain a Licensure - To evaluate individuals on behalf of the court or to serve as an expert witness to assess competency, a forensic psychologist will very likely need to have a state license. Each state administers its own licensing requirements and procedures, but most require candidates to possess a Doctorate degree, pass the Examination for Professional Practice of Psychology, and have a certain amount of relevant experience.

Become Board Certified - Although not a requirement for practice, forensic psychologists may apply for professional certification with the American Board of Forensic Psychology (ABFP). Overseen by the American Board of Professional Psychology, the ABFP Forensic Psychology Diploma is the only postdoctoral certification in the field that is recognized by the American Psychological Association. Candidates for ABFP certification must hold a doctoral degree from a professional psychology program, be licensed in their jurisdiction of practice, and complete a minimum of a hundred hours of formal board education and a thousand hours of practical experience in the field.
What are Forensic Psychologists like?

Just as the career of forensic psychology resides at the intersection of law enforcement and science, the profile of a forensic psychologist is also dual in nature: it integrates sciences and humanities. In other words, the most accomplished psychologists in this field are comfortable dealing with objective, systematic, testable explanations and predictions, as well as aspects of human society and culture. This is not the career for either the pure scientist or the pure artist. It calls for professionals with the rare capacity to function in both spheres.
How long does it take to become a Forensic Psychologist?

Because forensic psychology is essentially the intersection of two disciplines, most practitioners in the field complete a double major in psychology and criminal justice or criminology. The duality of the occupation and the fact that even some entry-level positions require a doctorate generally necessitate a longer education than many other fields. Typically, therefore, most forensic psychologists study for seven or eight years and earn a Ph.D.