What is a Mental Health Counselor?
A mental health counselor helps people manage or overcome mental and emotional disorders and problems with their family and relationships.
Mental health counselors listen to clients and ask questions to help the clients understand their problems and develop strategies to help them improve their lives. They work in a variety of settings, such as private practice and mental health centres.
What does a Mental Health Counselor do?
Mental health counselors use a variety of techniques and tools to help their clients. Many apply cognitive behavioral therapy, a goal-oriented approach that helps clients understand harmful thoughts, feelings, and beliefs and replace them with positive, life-enhancing ones. Furthermore, cognitive behavioral therapy teaches clients to eliminate unwanted or damaging behaviors and replace them with more productive ones.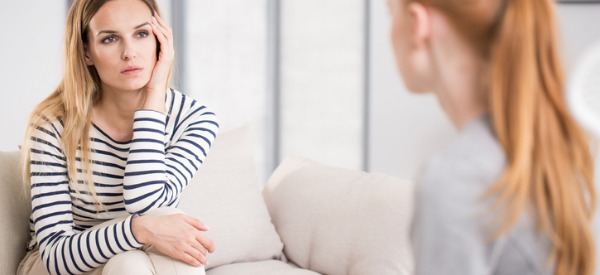 Some disorders can be overcome, but others need to be managed. In these cases, mental health counselors help the client develop strategies and skills to minimize the effects of their disorders or illnesses.
Mental health counselors provide treatment to individuals, families, couples, and groups. Some work with specific populations, such as the elderly, college students, or children. Counselors deal with a variety of issues, including anxiety, depression, grief, low self-esteem, stress, and suicidal impulses. They also help with mental and emotional health issues, and relationship problems.
Mental health counselors typically do the following:
Diagnose and treat mental and emotional disorders, such as anxiety and depression
Encourage clients to discuss their emotions and experiences
Help clients process their reactions and adjust to changes in their life, such as divorce or layoffs
Guide clients through the process of making decisions about their future
Help clients develop strategies and skills to change their behavior or cope with difficult situations
Coordinate treatment with other professionals, such as psychiatrists and social workers
Refer clients to other resources or services in the community, such as support groups or inpatient treatment facilities
What is the workplace of a Mental Health Counselor like?
Mental health counselors work in a variety of settings, such as mental health centres, substance abuse treatment centres, hospitals, and colleges. They also work in private practice and in employee assistance programs (EAPs), which are mental health programs that some employers provide to help employees deal with personal problems.
Mental health counselors generally work full time. Because counseling sessions are scheduled to accommodate clients who may have job or family responsibilities, some counselors work evenings and weekends.
Mental Health Counselors are also known as:
Mental Health Therapist Mental Health Specialist Mental Health Counsellor Mental Health Program Specialist