What is a Counselor?
A counselor is someone that provides support services, counseling services, and/or rehabilitation services within diverse community settings. Their duties vary, depending on where they work and the particular specialty they've chosen to be in. A counselor may be faced with all sorts of situations involving addictions, trauma, disabilities, career counseling, academic counseling, mental health issues, family problems, and employment needs.
What does a Counselor do?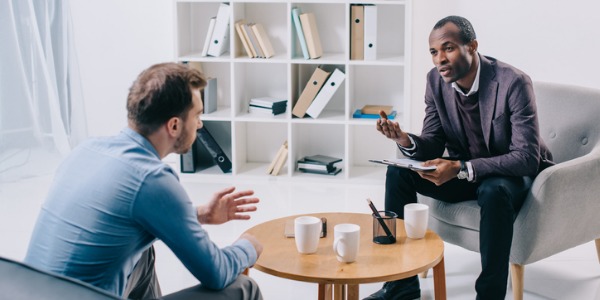 The following are various types of counselors. Click on each type to learn what they do.
Career Counselor
- is an individual trained to aid people with their career choice
Credit Counselor
- is someone who acts on behalf of a debtor to negotiate with creditors to resolve debt that is beyond a debtor's ability to pay
Drug & Alcohol Counselor
- is a trained professional who works with addicts to help them better understand and overcome their addictions
Rehabilitation Counselor
- helps individuals cope with the effects of their disabilities as they relate to independent living
Mental Health Counselor
- helps people manage or overcome mental and emotional disorders and problems with their family and relationships
School Counselor
- helps students develop social skills and succeed in school
Marriage Therapist
- is someone who helps couples that would like advice, or who are experiencing issues that need to be resolved
Genetic Counselor
- is a healthcare professional who has specialized training in medical genetics and counseling, and helps individuals understand the ways genetics can affect life
What is the workplace of a Counselor like?
Counselors work in a variety of places, depending on their specialty. They can be found in hospitals, in private practice, within the legal system or education system, or in group homes.