What is a Rehabilitation Counselor?
People with disabilities, whether physical or emotional, often need a particular type of support to be able to live independently. This is where rehabilitation counselors come in. They help individuals cope with the effects of their disabilities as they relate to independent living. Without the services of these counselors, many people who are quite capable of living on their own would instead be forced to live in some type of a care facility. Research has shown that when people can be supported to live independently they are far healthier, are less reliant on family caregivers, and are more productive members of society as a whole.
Individuals with disabilities can include the elderly, who may be having problems adjusting to new health limitations, or who are generally healthy but experiencing problems with certain functions due to injury or illness. Clients may also have developmental disabilities, such as fetal alcohol syndrome, muscular dystrophy, or be temporarily challenged due to an injury.
What does a Rehabilitation Counselor do?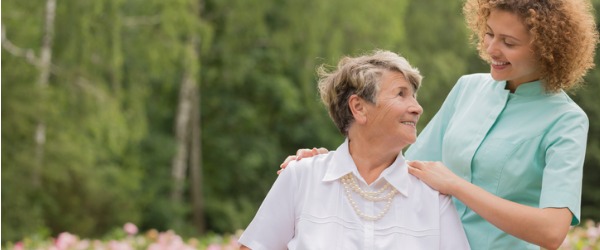 The rehabilitation counselor performs a range of duties, much of them dependent on the client group, age and type of disability. An assessment of abilities and needs is done, taking into account interests, education level, and general health, and strategies are developed for overcoming limitations and maximizing strengths. The counselor's goal is to help clients learn to adjust to their disability, both physically and emotionally.
In consultation with other professionals, family members, and the individual, the counselor develops a treatment plan based on client goals, strengths, limitations and personal values. Making connections with community support is a key part of the job, and educating the individual in what types of services are available, and how to access and utilize these is very important. Community services can relate to medical, vocational, learning, recreational, and leisure needs. The counselor finds programs and employers that will provide job support services, educates employers in understanding the needs and abilities of disabled people, and helps arrange employment opportunities.
Because the rehabilitation counselor works with individuals who are able to live independently and remain active and functional members of society, they often work with older students and young adults, exploring educational and career options.
Developing support networks is essential for an individual who wishes to remain living independently despite their disabilities and limitations. The rehabilitation counselor helps develop these networks, whether they include family, friends, or others in the community. Mental health counseling is also involved, either independently or as part of a mental health team.
Practitioners may work independently or as part of a professional team that includes doctors, psychologists, therapists, educators, and family members. Job tasks also include:
assisting with personal care
providing support, guidance and training to both the individuals and their families
offering guidance to support networks
Creating and maintaining accurate records is very important in the development of long-term plans. The rehabilitation counselor helps individuals create not only residential goals, but those relating to behaviour, social activities, and employment. They work with compassion and empathy, but must also find a balance between being kind and gentle and being firm and assertive.
What is the workplace of a Rehabilitation Counselor like?
Rehabilitation counselors may work in private homes, health care settings, or residential, educational or recreational facilities. Hours may be variable and include shift work, depending on patient needs and the work setting. If part of a professional group of practitioners, standard office hours may apply including some evening work and meeting attendance. Some counselors work in private practice, which involves marketing to prospective clients and dealing with insurance companies.
Rehabilitation Counselors are also known as:
Rehabilitation Specialist Vocational Rehabilitation Counselor Community Disability Practitioner