What is a Psychologist?
A psychologist is someone who studies mental processes and human behaviour by observing, interpreting, and recording how people relate to one another and the environment. Some psychologists work independently, doing research or working only with patients or clients. Others work as part of a healthcare team, collaborating with physicians, social workers, and others to treat illness and promote overall wellness.
What does a Psychologist do?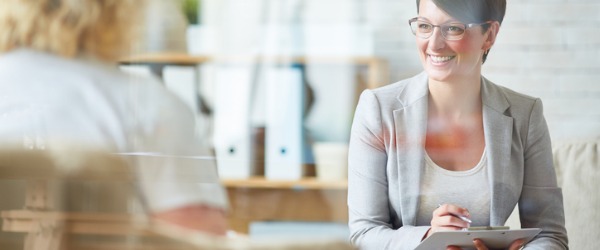 A psychologist will typically do the following:
Conduct scientific studies to study behaviour and brain function (neuropsychologist)
Collect information through observations, interviews, surveys, tests, and other methods
Find patterns that will help them understand and predict behaviour
Use their knowledge to increase understanding among individuals and groups
Develop programs that improve schools and workplaces by addressing psychological issues
Work with individuals, couples, and families to help them make desired changes to behaviours
Identify and diagnose mental, behavioural, or emotional disorders
Develop and carry out treatment plans
Collaborate with physicians or social workers to help treat patients
Psychologists seek to understand and explain thoughts, emotions, feelings, and behaviour. Depending on the topic of study, psychologists use techniques such as observation, assessment, and experimentation to develop theories about the beliefs and feelings that influence a person's actions.
Psychologists often gather information and evaluate behaviour through controlled laboratory experiments, psychoanalysis, or psychotherapy. They also may administer personality, performance, aptitude, or intelligence tests. They look for patterns of behaviour or cause-and-effect relationships between events, and use this information when testing theories in their research or treating patients.
What is the workplace of a Psychologist like?
Some psychologists work alone, which may include independent research or individually counselling patients. Others work as part of a healthcare team, collaborating with physicians, social workers, and others to treat illness and promote overall wellness. Many clinical and counseling psychologists in private practice have their own offices and can set their own schedules. Other typical workplaces include clinics, hospitals, rehabilitation facilities, and community and mental health centres. Most research psychologists work in colleges and universities, government agencies, or private research organizations.
Most school psychologists work in public schools, ranging in level from nursery school through college. They also work in private schools, universities, hospitals and clinics, community treatment centres, and independent practice.
Psychologists in private practice can often set their own hours, and many work part time as independent consultants. However, they often offer evening or weekend hours to accommodate clients. Those employed in hospitals, nursing homes, or other healthcare facilities may also have evening or weekend shifts. Most psychologists working in clinics, government, industry, or schools work full-time schedules during regular business hours.
Frequently Asked Questions
What is the difference between a social worker and a psychologist?
A social worker acts as a client advocate, educator, coordinator of care, and an adviser. He or she will work as a liaison with the family, and will look at helping with finances, admissions, discharges, housing, follow-up appointments to outside services, and is sometimes the link to the courts and any legal procedures.
A psychologist works with individuals, couples, and families by identifying and diagnosing mental behavioural and emotional disorders. He or she will then develop a treatment plan, and if necessary, collaborate with doctors or social workers to help the patient carry through with the desired changes. In a nutshell, a social worker addresses problems within our society. A psychologist addresses problems due to our society.
What is the difference between a psychologist and a clinical psychologist?
Psychology is a study of the human mind - of mental behaviours and psychological functions. Psychologists attempt to understand how the mind functions, how it responds to things, if it can be improved upon, and how it can be kept in a stable state.
Psychologists study various concepts such as behaviour, emotion, relationships, human perception, cognition, personality, attention, and motivation. Many people all over the world look to psychologists when it comes to understanding mental and emotional problems.
Clinical psychologists are able to take things a step further by being interactive and helping their clients with their mental health. This is done by way of consultations, assessments, psychological testings, and treatments.
By using the scientific methods and principles of psychology, clinical psychologists are able to understand how to best treat those who are suffering from psychological issues or problems. The goal of clinical psychologists is to offer the client a corrective course of action or a specific treatment that can improve their mental well-being.
In regards to the difference in education between the two professions, a psychologist needs to complete a four year university-based psychology degree. To be a registered psychologist one needs to complete an undergraduate degree plus two years of supervised clinical experience.
A clinical psychologist, on the other hand, needs to complete an undergraduate degree in psychology, a two-year master's degree, and then another two years of supervised clinical training. Clinical psychologists also need to keep up with continuing education on an annual basis. Clinical psychologists who have completed a PhD, or a Doctorate of Clinical Psychology, can use the title of 'doctor'.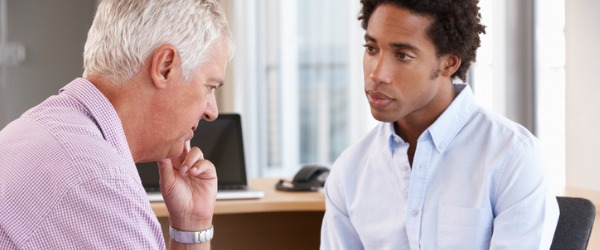 What is some good advice for psychology students?
It would be wise to get your undergraduate major in psychology, since many graduate programs in psychology will require it. Even in your first year of university, it wouldn't be too early to identify some graduate programs you might be interested in attending. Find out exactly what they require for admission so you don't waste time later, by going back and taking courses you didn't know you needed.
When you do apply for graduate school, it would be extremely advantageous if you had research experience under your belt. Get to know a professor in your undergrad years that conducts psychological research, and offer to work as his/her assistant. This professor could eventually become your mentor if you prove yourself to be humble, reliable, and dependable.
What is it like being a psychologist?
There are positive and negative aspects to any career, and a career in psychology is no different.
Some negative aspects:
- it can be emotionally draining
- the job can sometimes be frustrating (many clients don't come back after the first visit)
- it takes time to get established in a community for private practice
- it can be professionally isolating if in private practice
Some positive aspects:
- psychology is a diverse field offering many opportunities
- it is mainly a nine to five work schedule
- getting to see the results of your work is rewarding
- it is dependable work once established within a community
What is the difference between a psychiatrist and a psychologist?
Both psychiatrists and psychologists conduct psychotherapy and research, but there are significant differences between the two professions.
The first difference is in education: a psychiatrist has a degree in medicine, and is a medical doctor, whereas the psychologist has a degree (a masters or a doctorate) in psychology. The second difference is that a psychiatrist can prescribe medication, whereas a psychologist cannot.
If you are trying to choose between the two careers, you will need to determine if you would prefer to assess, diagnose, treat and prevent mental illness and be able to prescribe medications to your patients (psychiatrist), or if you would prefer to conduct psychotherapy, administer psychological tests, and conduct research (a psychologist).
Which psychology blogs are widely read by psychology professionals and students?
Psychology is the science of mind and behavior. It is a subject of ideas that need to be explored, argued, and validated. While there is a wide range of online resources available to psychology students and professionals, one of the most helpful, diverse, and often entertaining outlets are the web logs, known as blogs, that discuss various subjects in the field.
Blogs have the capacity to accelerate discovery and open up a world without borders, because they connect us to our tribes. And in today's world, those tribes are no longer local, but global connections of shared interests and passions. Connection with global psychology communities can provide insights and networks that can accelerate the learning process, spark an idea, present an opportunity, and lead to success.
The following alphabetical list includes some of the most thought-provoking and cutting edge blogs in the psychology arena:
A Better Way of Working – The Energy Project
The Energy Project is on a mission to change the way the world works through business psychology. Founded by Tony Schwartz, the blog revolves around a holistic approach to business and employees in order to improve working life and, in doing so, also improve business. Blog categories include leadership, emotional, physical, awareness, mindfulness, and more.
All in the Mind
This blog takes the reader on a journey of all things dealing with the mind and how it works. There are posts involving a wide range of topics about the brain and behavior, and all of the amazing connections between the two.
American Counseling Association
The official blog of the American Counseling Association is a great place for counseling professionals to gather resources, find information, and access the latest innovations in the field of counseling.
Babel's Dawn
Anyone interested in the foundations of speech will thoroughly enjoy this blog. It is an excellent resource for psychology students who may be learning about the development and maintenance of speech.
Bad Science
Although this is not a psychology blog, it's an important resource for all psychology students. The blog will help psychology majors separate good and bad research.
Brain Blogger
Brain Blogger is an excellent psychology blog that contains hundreds of articles about neuroscience, psychology, and healthcare. The popular blog has won a number of awards, and it's easy to see why. Brain Blogger is a must-follow resource for anyone looking to keep up with news relating to the study of the brain and mind.
Channel N
This blog showcases brain and behavior videos that are available online for free. This includes lectures, documentaries, art films, educational videos, user-generated public service announcements, and much more. The blog's goal is to compile a reviewed database of relevant videos to save time having to scour the Internet.
Child in Mind
The Child in Mind, which deals exclusively with child psychology, is an invaluable resource for parents and pediatric psychologists. The blog is managed by Claudia Gold, who specializes in modern developmental science and the facilitating of children's emotional development. Article topics include mental healthcare, the power of the pharmaceutical industry, various public policy efforts, and other things that tend to obstruct progress in the field of child psychology.
Child Psychology Research Blog
Research based commentary on child psychology from a clinical child psychologist
Cognitive Therapy Today
In this blog, professionals in the field publish news stories that show the success of cognitive therapy.
Commitment to Living A family psychologist learns and teaches about suicide risk and prevention.
Cool Psychology Blog
The lighthearted title belies the important content housed on this site. The blog is devoted to presenting psychology students and professionals with cutting edge papers and research currently being conducted in some of the most fascinating – and cool – areas of psychology.
Critical Psychiatry
Long-time psychiatrist Duncan Double presents readers with a thorough investigation of the field of psychiatry. He holds the field under a microscope and offers his critical opinion on many controversial areas in the profession.
Dan Ariely's Blog
Dan Ariely, a well-known author and Wall Street Journal contributor, shares his thoughts and research on all kinds of topics via his blog. The list of topics covered is practically endless; though many posts focus on behavioral economics and the ways in which research can influence our decisions.
Decision Science News
In this blog, the writers present news and research on a range of areas including a website about Behavioral Economics, Data Science, Statistics, Marketing, Management, Psychology, Computer Science, Medicine, Policy and Law.
Deric's Mindblog
This blog covers the most modern, cutting edge science on topics such as language, memory, stimulus response, and artificial intelligence.
Dr. X's Free Associations
Whether you're interested in neuropsychology and neuroscience, religion and politics, or professional psychology, Dr. X's Free Associations blog has something for just about anyone. Dr. X posts about a dozen times a week.
Everyday Psychologist
While this blog can be enjoyed by psychology students and even the informed lay person, it is an excellent resource for psychology professionals. Each article offers an intensive look into a topic relevant to the field of modern psychology.
Evolutionary Psychology
Evolutionary Psychology is a compilation of scientific research articles submitted to the site. The blog tends toward an academic tone, and accepted research covers topics usually focusing on evolutionary psychology and behavior.
Experimental Theology
A research psychologist attempts to integrate theology with the experimental social sciences.
Exploring Psychology
This topics in this blog range from historical perspectives in the field to modern research and study. Psychology students and professionals can readily use the information found here.
Family Dysfunction and Mental Health Blog
This blog focuses on mental health, drugs, and psychotherapy with an emphasis on the role of family dysfunction in behavioral problems. It discusses how family systems issues have been denigrated in psychiatry in favor of a disease model for everything. This model, the blog maintains, is the result of a combination of greedy pharmaceutical and managed care insurance companies, naïve and corrupt experts, twisted science, and desperate parents.
Feeling Good
In this blog, the author takes a detailed look into the world of psychotherapy. Dr. David touches upon strategies used in modern psychotherapy, workshops, and training sessions – all ways for professionals in the field to hone or boost their skills.
Head of the Class
This blog guides those who teach or plan to teach psychology at various levels. It highlights the best ways to stay on top of news and research, how to support your students, and how to help students understand the field so that they are ready for employment.
Idiolect
Thoughts and links on psychology and neuroscience from Dr. Tom Stafford at the University of Sheffield
In the News
Karen Franklin, Ph.D. is the psychologist-blogger responsible for In the News. Her blog posts are full of detail on specific cases in which psychology meets the law. Subjects include forensic psychology, criminology, and law.
International Cognition and Culture Institute Blog
A collaborative blog on cognitive science, psychology, and culture
IQ's Corner
For psychology students and professionals working in the field, IQ's Corner is a must-follow. The blog covers all of the latest news and developments in intelligence testing and other types of psychological testing.
Jeromy Anglim's Blog
Psychology and statistics from a University of Melbourne psychologist
Laura's Psychology Blog
The author of this popular blog is Laura Freberg, an author and professor psychology at Cal Poly. Freberg describes her blog as, 'One professor's observations of the World of Psychology.' Her posts cover a range of interesting topics.
Milton Broome's Virtual Psychology
A blog on psychology, virtual worlds, skepticism, and more from the avatar of Dr. Simon Bignell, Lecturer in Psychology at the University of Derby
Mind Hacks
'News and views' is the business of Mind Hacks. The blog's impressive collection of archived articles detail various research studies, while weekly posts keep subscribers up to date on the latest news, books, and websites that psychology students and professionals are sure to find useful.
Mind Readers Dictionary
An evolutionary epistemologist's blog on learning how to 'read between the lines' with greater comprehension
NeoAcademic
NeoAcademic is written by Richard N. Landers, an industrial/organizational psychologist and associate professor of psychology at Old Dominion University. Both Landers and his blog specialize in the application of psychological principles to the working world. Each blog post covers something related to industrial/organizational education and training. Occasionally, Landers includes reviews of various books, conferences, and psychology programs aimed at students and professionals.
Neuromarketing
Neuromarketing is the popular psychology blog of Roger Dooley et al. This unique blog aims to connect brain science with marketing. Each weekly post discusses some fascinating topic relating to consumer behavior, marketing, advertising, and sales from the perspective of psychology.
Neuronarrative
This blog is cleverly written by David DiSalvo, a respected writer who posts intelligent musings on the intersection of cognition and culture. His blog covers a wide range of topics that are relevant to the field of psychology as well as to individuals with a topical interest in this area.
Notes from Two Scientific Psychologists
This unique blog is co-written by two scientific psychologists who are in search of a better kind of psychology. They investigate research and publications in order to develop 'a more coherent, naturalized approach to the scientific study of human behavior.'
Pop Psychology
Pop Psychology is the fascinating work of Jesse Marczyk, Ph.D., an evolutionary experimental psychologist. Marczyk's blog consists of his thoughts and ideas on all sorts of topics relating to human behavior, each of which is presented with humor and concise writing.
Positive Psychology Program
Seph Fontane Pennock has a passion for positive psychology. He strongly believes that we can deal with most of the absurdities of life without the use of pharmaceutical drugs and that doctors should prescribe walking or running and a plant-based diet instead of Prozac.
Providentia
Providentia is a top psychology blog written by Romeo Vitelli. About five new articles are posted per week, each of which dives deeper into the everyday world of psychology and topics such as mental illness, skeptical matters, and neuroscience.
PsyBlog
PsyBlog is the popular psychology blog by Jeremy Dean, a researcher at University College London. The tone of the blog is academic in nature and each post focuses on the scientific sides of the mind and the field of psychology.
Psych Central News
With more than 212,000 Facebook followers and 128,571 Twitter followers, Psych Central News is one of the top five most popular psychology blogs. The blog is home to a huge collection of fascinating articles on topics related to psychology and psychiatry, including ADHD, Alzheimer's, anxiety, depression, parenting, and schizophrenia, to name but a few.
PsychBlog
PsychBlog is managed by Jamie Davies, a UK-based 'assistant principal, writer, data scientist, and educationalist.' Davies' blog posts are generally aimed at undergraduate students taking psychology courses, but cover a number of topics that anyone interested in psychology will find fascinating.
Psychiatry and History
An interesting look into the historical context of the field of psychiatry and how far the field has come over time
Psychology for Photographers (and Other Creative professionals)
The popularity of Psychology for Photographers (it has nearly 20,000 Facebook fans) proves that psychology isn't limited to textbooks and doctors' offices. Psychology is everywhere, and this blog aims to explore 'how psychology fits into the everyday workings of creative businesses.' The blog posts, all of which are accompanied by stunning photography, discuss the psychology behind the ways in which people interact with each other, look at websites, make decisions, and talk to their friends, among other things.
Psychology of Eating
Psychology of Eating is the immensely popular blog of the Institute for the Psychology of Eating. The Colorado-based blog posts about two new articles per week, each of which continues the organization's aim of 'changing the way we understand food, weight, body image, holistic nutrition, and health.'
Psychology Today
Psychology Today is the only general interest magazine devoted exclusively to everybody's favorite subject: ourselves. Founded in 1967, the magazine covers all aspects of human behavior, from the workings of the brain to the bonds between people and the larger cultural forces that drive our most intimate decisions.
Research Blogging
This is an excellent blog for psychology students learning the ins and outs of psychological research. The site includes peer-reviewed journal articles, modern research, and much more.
Research Digest
Research Digest is the blog of the British Psychological Society. This top psychology blog is a collection of scholarly articles on various topics of interest to psychology students and professionals, including a number on the newest and most cutting edge research.
School Psychologist Files
This blog is written for both school psychologists as well as parents of children who have special education needs. It covers a wide range of topics that face school psychologists during their work with students, parents, teachers, and others in the academic setting.
Scientific American Mind
Scientific American hosts a number of blogs in several different areas. The Mind blog is a varied look at many fascinating topics within the larger field of psychology. Almost anyone interested in modern psychology will enjoy this blog.
Shrink Rap
Shrink Rap is the blog 'by psychiatrists for psychiatrists.' Managed by three semi-anonymous shrinks, the blog covers a long list of topics that includes psychotherapy, depression, anxiety, medications, and forensic and correctional psychology, among many others. The posts are humorous yet helpful, and most include a vignette of a (mostly) real patient's case.
Sparring Mind
Sparring Mind is the work of Gregory Ciotti, a writer and manager of content marketing. The blog deals with behavioral psychology – specifically, the behavioral psychology of creative people. The blog posts cover a variety of topics such as communication, collaboration, and writing.
SuccessConsciousness
SuccessConsciousness is a top psychology blog that's ideal for the amateur psychologist. The blog is managed by self-improvement expert Remez Sasson, whose twice-weekly posts offer advice and exercises for things like achieving goals, building inner strength, gaining inner peace, and bringing about positive change to one's life.
The Hot Hand in Sports
Dr. Alan Reifman's blog on the psychology of winning and losing streaks in sports
the Human Factors Blog
Human factors psychology (aka applied psychology) from Dr. Anne Collins McLaughlin and Dr. Richard Pak
The Media Psychology Blog
The psychology of media, social media, and emerging technologies from Dr. Pamela Rutledge, Director of the Media Psychology Research Center. The blog focuses on all the reasons why media can be so addictive.
The Mouse Trap
The Mouse Trap is the blog by Sandeep Gautam, a self-educated psychologist based in London. But don't let Gautam's amateur status fool you. The Mouse Trap is one of the internet's most popular psychology blogs, boasting more than 11,000 Facebook followers. Gautam posts multiple times a week on topics relating to positive psychology, neuroscience, and emotional/motivational subsystems.
The Neurocritic This blog stems from the Neurocritic's own experiences with psychiatry and writing. Blog posts are written anonymously and delve into the critical analysis of many psychological topics. The blog is an excellent resource for students developing their critical thinking skills.
Neurophilosophy
This blog, dedicated to the study of neuroscience, molecules, and the brain, contains many links to current and cutting edge research.
The Psychology of Video Games
The Psychology of Video Games is a fantastically entertaining niche blog that examines the ways in which psychology affects and influences video games. The blog, which also enjoys more than 3,200 Facebook fans and 3,700 Twitter followers, is managed by Jamie Madigan, who introduces a new post about once a month.
The Situationist
A forum for scholars, students, lawyers, policymakers, and interested citizens to examine, discuss, and debate the effect of non-salient factors around and within us on law, policy, politics, policy theory, and our social, political, and economic institutions
The Splintered Mind
Psychology meets philosophy on The Splintered Mind, the popular psychology-themed blog of writer Eric Schwitzgebel. Each of Schwitzgebel's blog posts looks at a popular psychological topic in a new way, and always manages to be of interest for both professionals and amateurs.
The Team W Blog
The Team W Blog is the work of Susan Weinschenk, 'The Brain Lady' and one half of The Team W, an extremely successful consulting firm that has worked with dozens of Fortune 1000 companies. The Team's blog is a useful compilation of all things behavior science, brain science, and design.
The Thoughtful Animal
A USC developmental psychology graduate student explores the psychological intersection between the environmental and the biological
Verywell: Autism
In this blog, supported by About Health, students learn about the many different spectrum disorders and how they impact individuals and families. It is also a helpful resource for staying abreast of the current research in autism and spectrum disorders.
We're Only Human
We're Only Human is the blog associated with the Association for Psychological Science. As such, it's a treasure trove of fascinating in-depth articles about the human condition: why we think, act, and feel the way we do. The blog is organized by Wray Herbert, a staff writer for such lofty publications as Science News, Psychology Today, US News & World Report, and Newsweek.
What is Psychology?
This blog was started as an introductory site for those with an interest in the field of psychology. Since the first blog posts in 2011, it has evolved into a comprehensive website outlining many specialty areas and topics in the psychology field. It is an excellent read for those new to the field as well as seasoned professionals.
Workplace Psychology
Workplace Psychology features scholarly and engaging contents about leadership development, change management, organizational change and development, talent management, learning & development, and industrial and organizational psychology.
World of Psychology
The World of Psychology is a great resource for those on the go. The popular blog, which is associated with PsychCentral, boasts a panel of contributors who post interesting snippets covering everything from random musings to the latest news in the field of psychology.
Your Morals Blog
A collaboration among seven social psychologists who study morality and politics
Steps to becoming a Psychologist
Entry into psychology graduate programs is competitive. Most master's degree programs do not require an undergraduate major in psychology, but do require coursework in introductory psychology, experimental psychology, and statistics. Some doctoral degree programs require applicants to have a master's degree in psychology, while others will accept applicants with a bachelor's degree and a major in psychology.
In most jurisdictions, practicing psychology or using the title of "psychologist" requires licensure or certification. Psychologists typically need previous related work experience. To become licensed, for example, psychologists must have completed one or more of the following: predoctoral or postdoctoral supervised experience, an internship, or a residency program. School psychologists also must complete a year-long supervised internship program to become licensed or certified.
Should I become a Psychologist?
Many people suffer from depression, substance abuse, anxiety, phobias and mental health issues. The Center for Disease Control and Prevention reports that 25% of all U.S. adults have a mental illness and 50% will develop one during their lifetime. Psychologists play a very important part in helping people deal with these types of problems.
If you are considering becoming a psychologist, there are variety of areas in which you can practice. The focus you choose to pursue is up to you. Examples include clinical psychology, research, psychotherapy, personality testing, teaching, and forensic psychology. Regardless of which area you choose to focus on, there are pros and cons to consider before taking the plunge.
PROS
Having the opportunity to work with people in overcoming their problems
Getting the opportunity to meet and help people from all walks of life
Seeing positive results can be very rewarding
Getting to work in an office type setting
No two days will be the same
Typically a 9-5 work schedule, with weekends off
Once established within a community, one can expect fairly dependable work
Getting opportunities to collaborate and network with other professionals
The diverse field of psychology offers many opportunities
CONS
Being privy to distressing information can be emotionally draining
Working with difficult clients can cause stress
Sometimes long hours are involved
Extensive paperwork and dealing with insurance companies can be arduous
Private practice can be professionally isolating and can be hard to get established in
Direct marketing and business efforts are necessary to advance in private practice
Without tenure, university positions have no job security
Client results are sometimes hard to see as clients often don't return after first visit
How long does it take to become a Psychologist?
The amount of time it takes to complete one's education depends on the psychology specialty area and career interests.
All psychology careers start with a four-year bachelor's degree. After completing a bachelor's degree, the different degree options and requirements for various careers in psychology are as follows:
Social Worker - Bachelor's Degree (4 yrs); Master's Degree recommended
Industrial-Organizational Psychologist - Master's Degree (6-7 yrs)
Forensic Psychologist - Master's Degree (6-7 yrs); Doctoral Degree recommended
Sports Psychologist - Master's Degree (6-7 yrs)
School Psychologist - Master's Degree (6-7 yrs)
Licensed Counselor - Master's Degree (6-7 yrs)
Criminal Psychologist - Master's degree (6-7 yrs) Doctoral Degree recommended
School Psychologist - Varies by State (6-7 yrs approximately)
Health Psychologist - Doctoral Degree (8-9 yrs)
Clinical Psychologist - Doctoral Degree (8-11 yrs)
Social Psychologist - Doctoral Degree (9-11 yrs)
Child Psychologist - Doctoral degree (9-11 yrs)
Psychologists are also known as:
Doctor of Psychology