What is a Psychologist?
A psychologist is someone who studies mental processes and human behaviour by observing, interpreting, and recording how people relate to one another and the environment. Some psychologists work independently, doing research or working only with patients or clients. Others work as part of a healthcare team, collaborating with physicians, social workers, and others to treat illness and promote overall wellness.
What does a Psychologist do?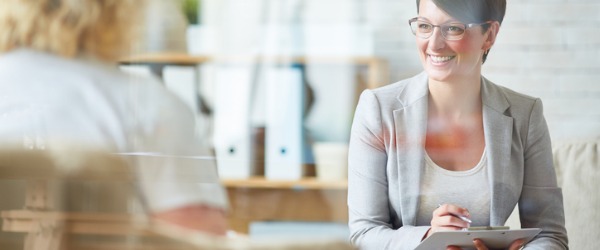 A psychologist will typically do the following:
Conduct scientific studies to study behaviour and brain function (neuropsychologist)
Collect information through observations, interviews, surveys, tests, and other methods
Find patterns that will help them understand and predict behaviour
Use their knowledge to increase understanding among individuals and groups
Develop programs that improve schools and workplaces by addressing psychological issues
Work with individuals, couples, and families to help them make desired changes to behaviours
Identify and diagnose mental, behavioural, or emotional disorders
Develop and carry out treatment plans
Collaborate with physicians or social workers to help treat patients
Psychologists seek to understand and explain thoughts, emotions, feelings, and behaviour. Depending on the topic of study, psychologists use techniques such as observation, assessment, and experimentation to develop theories about the beliefs and feelings that influence a person's actions.
Psychologists often gather information and evaluate behaviour through controlled laboratory experiments, psychoanalysis, or psychotherapy. They also may administer personality, performance, aptitude, or intelligence tests. They look for patterns of behaviour or cause-and-effect relationships between events, and use this information when testing theories in their research or treating patients.
What is the workplace of a Psychologist like?
Some psychologists work alone, which may include independent research or individually counselling patients. Others work as part of a healthcare team, collaborating with physicians, social workers, and others to treat illness and promote overall wellness. Many clinical and counseling psychologists in private practice have their own offices and can set their own schedules. Other typical workplaces include clinics, hospitals, rehabilitation facilities, and community and mental health centres. Most research psychologists work in colleges and universities, government agencies, or private research organizations.
Most school psychologists work in public schools, ranging in level from nursery school through college. They also work in private schools, universities, hospitals and clinics, community treatment centres, and independent practice.
Psychologists in private practice can often set their own hours, and many work part time as independent consultants. However, they often offer evening or weekend hours to accommodate clients. Those employed in hospitals, nursing homes, or other healthcare facilities may also have evening or weekend shifts. Most psychologists working in clinics, government, industry, or schools work full-time schedules during regular business hours.
Frequently Asked Questions
What is the difference between a social worker and a psychologist?

A social worker acts as a client advocate, educator, coordinator of care, and an adviser. He or she will work as a liaison with the family, and will look at helping with finances, admissions, discharges, housing, follow-up appointments to outside services, and is sometimes the link to the courts and any legal procedures.

A psychologist works with individuals, couples, and families by identifying and diagnosing mental behavioural and emotional disorders. He or she will then develop a treatment plan, and if necessary, collaborate with doctors or social workers to help the patient carry through with the desired changes. In a nutshell, a social worker addresses problems within our society. A psychologist addresses problems due to our society.
What is the difference between a psychologist and a clinical psychologist?

Psychology is a study of the human mind - of mental behaviours and psychological functions. Psychologists attempt to understand how the mind functions, how it responds to things, if it can be improved upon, and how it can be kept in a stable state.

Psychologists study various concepts such as behaviour, emotion, relationships, human perception, cognition, personality, attention, and motivation. Many people all over the world look to psychologists when it comes to understanding mental and emotional problems.

Clinical psychologists are able to take things a step further by being interactive and helping their clients with their mental health. This is done by way of consultations, assessments, psychological testings, and treatments.

By using the scientific methods and principles of psychology, clinical psychologists are able to understand how to best treat those who are suffering from psychological issues or problems. The goal of clinical psychologists is to offer the client a corrective course of action or a specific treatment that can improve their mental well-being.

In regards to the difference in education between the two professions, a psychologist needs to complete a four year university-based psychology degree. To be a registered psychologist one needs to complete an undergraduate degree plus two years of supervised clinical experience.

A clinical psychologist, on the other hand, needs to complete an undergraduate degree in psychology, a two-year master's degree, and then another two years of supervised clinical training. Clinical psychologists also need to keep up with continuing education on an annual basis. Clinical psychologists who have completed a PhD, or a Doctorate of Clinical Psychology, can use the title of 'doctor'.
What is some good advice for psychology students?

It would be wise to get your undergraduate major in psychology, since many graduate programs in psychology will require it. Even in your first year of university, it wouldn't be too early to identify some graduate programs you might be interested in attending. Find out exactly what they require for admission so you don't waste time later, by going back and taking courses you didn't know you needed.

When you do apply for graduate school, it would be extremely advantageous if you had research experience under your belt. Get to know a professor in your undergrad years that conducts psychological research, and offer to work as his/her assistant. This professor could eventually become your mentor if you prove yourself to be humble, reliable, and dependable.
What is it like being a psychologist?

There are positive and negative aspects to any career, and a career in psychology is no different.

Some negative aspects:
- it can be emotionally draining
- the job can sometimes be frustrating (many clients don't come back after the first visit)
- it takes time to get established in a community for private practice
- it can be professionally isolating if in private practice

Some positive aspects:
- psychology is a diverse field offering many opportunities
- it is mainly a nine to five work schedule
- getting to see the results of your work is rewarding
- it is dependable work once established within a community
What is the difference between a psychiatrist and a psychologist?

Both psychiatrists and psychologists conduct psychotherapy and research, but there are two significant differences between the two professions.

The number one difference is in education. A psychiatrist has a medical degree and is a medical doctor, whereas a psychologist has a Master's or Doctoral Degree in Psychology. The second difference is that a psychiatrist can prescribe medication, whereas a psychologist cannot.

When considering this career, ask yourself whether you'd prefer to assess, diagnose, treat mental illness, and prescribe medication (psychiatrist), or if you would rather conduct psychotherapy, administer psychological tests, and conduct research (a psychologist).
Steps to becoming a Psychologist

Entry into psychology graduate programs is competitive. Most master's degree programs do not require an undergraduate major in psychology, but do require coursework in introductory psychology, experimental psychology, and statistics. Some doctoral degree programs require applicants to have a master's degree in psychology, while others will accept applicants with a bachelor's degree and a major in psychology.

In most jurisdictions, practicing psychology or using the title of "psychologist" requires licensure or certification. Psychologists typically need previous related work experience. To become licensed, for example, psychologists must have completed one or more of the following: predoctoral or postdoctoral supervised experience, an internship, or a residency program. School psychologists also must complete a year-long supervised internship program to become licensed or certified.
Should I become a Psychologist?

Many people suffer from depression, substance abuse, anxiety, phobias and mental health issues. The Center for Disease Control and Prevention reports that 25% of all U.S. adults have a mental illness and 50% will develop one during their lifetime. Psychologists play a very important part in helping people deal with these types of problems.

If you are considering becoming a psychologist, there are variety of areas in which you can practice. The focus you choose to pursue is up to you. Examples include clinical psychology, research, psychotherapy, personality testing, teaching, and forensic psychology. Regardless of which area you choose to focus on, there are pros and cons to consider before taking the plunge.

PROS

Having the opportunity to work with people in overcoming their problems
Getting the opportunity to meet and help people from all walks of life
Seeing positive results can be very rewarding
Getting to work in an office type setting
No two days will be the same
Typically a 9-5 work schedule, with weekends off
Once established within a community, one can expect fairly dependable work
Getting opportunities to collaborate and network with other professionals
The diverse field of psychology offers many opportunities

CONS

Being privy to distressing information can be emotionally draining
Working with difficult clients can cause stress
Sometimes long hours are involved
Extensive paperwork and dealing with insurance companies can be arduous
Private practice can be professionally isolating and can be hard to get established in
Direct marketing and business efforts are necessary to advance in private practice
Without tenure, university positions have no job security
Client results are sometimes hard to see as clients often don't return after first visit
How long does it take to become a Psychologist?

The amount of time it takes to complete one's education depends on the psychology specialty area and career interests.

All psychology careers start with a four-year bachelor's degree. After completing a bachelor's degree, the different degree options and requirements for various careers in psychology are as follows:

Social Worker - Bachelor's Degree (4 yrs); Master's Degree recommended
Industrial-Organizational Psychologist - Master's Degree (6-7 yrs)
Forensic Psychologist - Master's Degree (6-7 yrs); Doctoral Degree recommended
Sports Psychologist - Master's Degree (6-7 yrs)
School Psychologist - Master's Degree (6-7 yrs)
Licensed Counselor - Master's Degree (6-7 yrs)
Criminal Psychologist - Master's degree (6-7 yrs) Doctoral Degree recommended
School Psychologist - Varies by State (6-7 yrs approximately)
Health Psychologist - Doctoral Degree (8-9 yrs)
Clinical Psychologist - Doctoral Degree (8-11 yrs)
Social Psychologist - Doctoral Degree (9-11 yrs)
Child Psychologist - Doctoral degree (9-11 yrs)
Psychologists are also known as:
Doctor of Psychology