What is a Counseling Psychologist?
Do you have an interest in helping people deal with their mental health and life issues? You may want to consider a career as a counseling psychologist.
A counseling psychologist works in the behavioral health field, helping people with emotional and mental health issues improve and diminish feelings of distress. They give the field of psychology its humanity. Without the work of these dedicated individuals, neuropsychological studies would have no practical application.
What does a Counseling Psychologist do?
The mental health field is one of the most exciting career fields to pursue in the 21st century. Clinical research continues to uncover the mysteries of the human mind, particularly within the discipline of neuropsychology.
According to the renowned clinical psychiatrist Dr. Kay Redfield Jamison, over the last 25 years scientists have discovered more about the inner workings of the brain than the previous 100 years combined.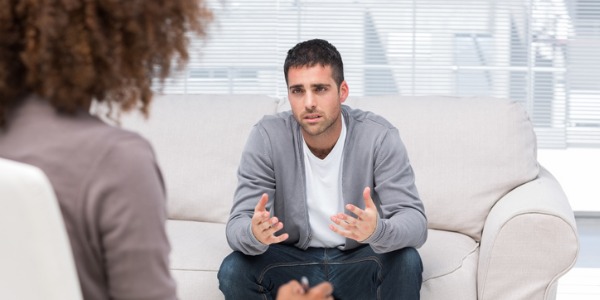 Individuals interested in pursuing a career in the mental health field should be aware of the difference between psychiatry and psychology:
Psychiatry involves pursuing a career as a medical practitioner who focuses on the diagnosis and treatment of mental disorders. This specialized focus allows psychiatrists to prescribe psychotropic medications in addition to psychotherapy to manage mental disorders such as bipolar disorder, schizophrenia, and major depression.
Psychology, on the other hand, does not adhere to the medical model of psychiatry. Psychologists cannot prescribe medication, but these individuals can still provide highly specialized treatment for people in need of mental health care.
The mental health field diverges even further into counseling psychology and clinical psychology. Both of these professional careers overlap in many areas such as work environment, but generally speaking, clinical psychologists work with individuals that are more impaired. Counseling psychologists take a more general approach to the mental health field, focusing on a more developmental perspective.
Counseling psychologists do in fact provide therapy services, but the term "therapist" is a broad term. Therapists can be counseling psychologists as well as clinical psychologists, and in certain situations a social worker can act as a therapist as well.
Counseling psychologists engage in many more activities other than psychotherapy such as teaching or offering consulting services within professional organizations. They may assist in career development and research as well. Also, vocational development falls within the purview of counseling psychology.
What is the workplace of a Counseling Psychologist like?
Counseling psychologists can work in a private practice setting, an outpatient facility, or in a hospital setting. The workplace of counseling psychologists depends upon the type of clients a practitioner chooses to serve. For example, colleges and major universities employ counseling psychologists to teach as well as conduct research alongside clinical psychologists.
Businesses and corporations may hire counseling psychologists for consultation services as well. Public health facilities also employ counseling psychologists to oversee the vocational coordination of the facility's services in addition to coordinating group-orientated psychotherapy.
Counseling Psychologists are also known as:
Counselling Psychologist Clinical Counseling Psychologist