What is a Sheriff?
A sheriff is typically the top law enforcement officer of a county, and an elected county official. They have a law enforcement role, and have the power to make arrests within their own jurisdiction. They may also perform other functions, such as the maintenance and transportation of prisoners, traffic control and enforcement, and accident investigations. Larger sheriff's departments may carry out criminal investigations or engage in other specialized law enforcement activities.
What does a Sheriff do?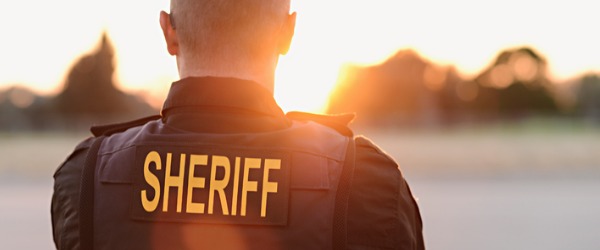 Sheriffs typically do the following:
Enforce laws
Respond to calls for service
Patrol assigned areas
Conduct traffic stops and issue citations
Arrest suspects
Write detailed reports and fill out forms
Prepare cases and testify in court
Investigate crimes
Collect evidence of crimes
Conduct interviews with suspects and witnesses
Observe the activities of suspects
Arrest suspects
Write detailed reports and fill out forms
Prepare cases and testify in court
The daily activities of sheriffs vary with their occupational specialty and whether they are working for a local or government agency. Duties also differ among federal agencies, which enforce different aspects of the law. Regardless of job duties or location, sheriffs at all levels must write reports and keep detailed records that will be needed if they testify in court.
What is the workplace of a Sheriff like?
A sheriff's work can be physically demanding, stressful, and dangerous. In addition to confrontations with criminals, sheriffs need to be constantly alert and ready to deal appropriately with a number of threatening scenarios.
They often work at crime or accident scenes and need to be able to deal with any death and suffering that they may encounter, as well as be able to support the victim's families through these hard situations. Although a career in law enforcement may take a toll on their private lives, many officers find it rewarding to help members of their communities.
Sheriffs are also known as:
Chief Deputy Sheriff Deputy Sheriff