What is a Security Guard?
A security guard is someone who patrols and inspects property against fire, theft, vandalism, terrorism, and illegal activity. They monitor people and buildings in an effort to prevent crime.
What does a Security Guard do?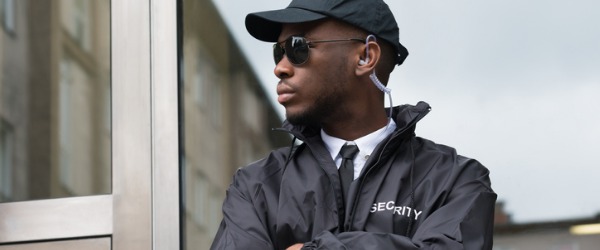 Security guards typically do the following:
• Protect and enforce laws on an employer's property
• Monitor alarms and closed-circuit TV cameras
• Control access for employees, visitors, and outside contractors
• Conduct security checks over a specified area
• Write comprehensive reports outlining what they observed while on patrol
• Interview witnesses for later court testimony
• Detain criminal violators
Guards must remain alert, looking for anything out of the ordinary throughout their shift. In an emergency, guards may call for assistance from police, fire, or ambulance services. Some security guards may be armed.
A security guard's job responsibilities vary from one employer to another:
In retail stores, guards protect people, records, merchandise, money, and equipment. They may work with undercover store detectives to prevent theft by customers or employees, detain shoplifting suspects until the police arrive, or patrol parking lots.

In office buildings, banks, hotels, and hospitals, guards maintain order and protect the organization's customers, staff, and property.

In museums or art galleries, guards protect paintings and exhibits by watching people and inspecting packages entering and leaving the building.

In factories, government buildings, and military bases, security guards protect information and products and check the credentials of people and vehicles entering and leaving the premises.

At universities, in parks, and at sports stadiums, guards do crowd control, supervise parking and seating, and direct traffic.

At bars and nightclubs, guards (or bouncers) keep under-age people from entering, collect cover charges at the door, and maintain order among customers.

guards who work as transportation security screeners protect people, transportation equipment, and freight at airports, train stations, and other transportation facilities.
What is the workplace of a Security Guard like?
Security guards work in a wide variety of environments, including public buildings, retail stores, and office buildings. Guards who serve as transportation security screeners work in air, sea, and rail terminals and other transportation facilities, and are employed by the federal government. Gaming surveillance officers do most of their work in casino observation rooms, using audio and video equipment.
Most security guards spend considerable time on their feet, either assigned to a specific post or patrolling buildings and grounds. Some may sit for long hours behind a counter or in a guardhouse at the entrance to a gated facility or community. Some security guards provide surveillance around the clock by working shifts of eight hours or longer with rotating schedules.
Guards who work during the day may have a great deal of contact with other employees and the public. Although the work can be routine, it can also be hazardous, particularly when an altercation occurs.
Security Guards are also known as:
Security Officer Safety and Security Officer