What is a Criminologist?
Criminology is an essential field of sociology that seeks to understand the nature and causes of crime in society.
Criminologists are social science researchers who specialize in the study of criminal behavior, thought, and motive. They use social patterns, statistics, and psychological profiling to analyze criminals' behaviors and methods. They consider how crimes are related to where they occur and examine their effects on individuals and communities. They evaluate how different methods of law enforcement affect crime rates.
In the simplest of terms, the goal of the criminologist is to help predict and prevent crime by looking for answers to the question, Why do people commit crimes?
What does a Criminologist do?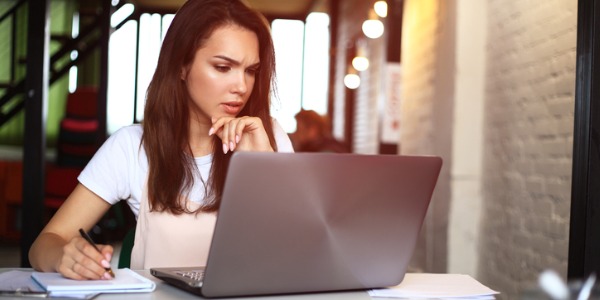 The day-to-day tasks of a criminologist are research-driven and, depending on the specific position, may involve:
Researching when and how crimes occur and the reasons why people commit crimes
Conducting surveys
Compiling and analyzing data from intelligence reports and surveys to identify crime trends and patterns; predicting when crimes are likely to happen or when communities are likely to experience an increase or decrease in crime
Advising policy makers in the criminal justice and policing systems on effective strategies to tackle crime, reduce it, and promote justice
Recommending ways to improve the effectiveness of criminal punishments
Visiting prisons and probation services to speak to offenders and ex-offenders and to study criminals and their motivations to commit crimes
Assessing the social impact of crime and determining how to address these issues
Attending conferences and presenting research findings
Teaching college or university students
Examining crime scenes, evidence, and autopsies to determine what happened and to which profile category the criminal belongs
It is also important to note that criminologists often focus their work on a subspecialty of criminology. Here are some possible areas of specialization in the field:
Specialization by age group, focusing on crimes committed by elementary, junior high, high school students; young adults; or the elderly
Specialization by crime type, such as murder, rape, prostitution, fraud, or assault
Specialization in corrections, criminal rehabilitation and investigation, crime prevention, or correctional facility privatization
Specialization in profiling, creating detailed profiles of suspected criminals by analyzing behavior; profilers typically analyze groups and specific populations and develop profiles after evaluating attitudes, behaviors, and other characteristics common in criminals; they can identify psychological characteristics, probable age range, and other features shared by individuals committing specific crimes
Specialization in advocating on behalf of victims
Specialization in improving juvenile justice procedures
Specialization in investigating white collar criminals
Specialization in analyzing DNA and other physical evidence, and utilizing forensic technology
Specialization in working with non-profit organizations to rehabilitate convicted criminals and alleviate poverty
Regardless of their role or specialization, all criminologists support law enforcement. To this end, the criminologist community in the United States has developed a range of statistics-based tools that support federal, state, and local law enforcement agencies. These are:
The City-Level Survey of Crime Victimization and Citizen Attitudes analyzes surveys conducted by the Department of Justice's Office of Community Oriented Policing Services to determine people's perceptions of community policing and issues in their neighborhoods.
Emergency Room Statistics on Intentional Violence surveys a sample of hospital emergency rooms throughout the US to identify instances of domestic violence, rape, child abuse, and other intentional injuries.
The Police-Public Contact Survey interviews a representative sample of people across the country who either reported a crime or were detained in a traffic stop to gauge their perceptions of the police's conduct and response during the encounter.
What is the workplace of a Criminologist like?
The workplaces of criminologists can vary significantly. Many are employed by colleges and universities, where they teach criminology courses and/or conduct research focused on criminal behavior. Others work in correctional facilities or prisons or attend crime scenes to assist with the examination of evidence.
Depending on their specific position, they may consult with local, state, and federal law enforcement agencies, court and probation services, elected officials and legislative committees, policy advisory boards, law practices, and private investigation firms or think tanks. Roles in law enforcement may entail long hours and being on call, to work on active, ongoing investigations.
While the criminologist's work can be endlessly fascinating, it can also be emotionally demanding.
Criminologists are also known as:
Criminal Sociologist Criminal Psychologist