What is an Immunologist?
An immunologist focuses on the study and management of the immune system, which is a complex network of cells, tissues, and organs that work together to defend the body against harmful pathogens, such as bacteria, viruses, fungi, and other foreign invaders.
Immunologists are experts in understanding the intricacies of the immune system, including how it develops, how it responds to different threats, and how it can be harnessed to prevent or treat various diseases. They play an important role in both research and clinical practice, striving to advance our knowledge of immunology and applying this knowledge to develop new therapies and treatments for a wide range of conditions, including autoimmune disorders, allergies, immunodeficiencies, and cancers.
What does an Immunologist do?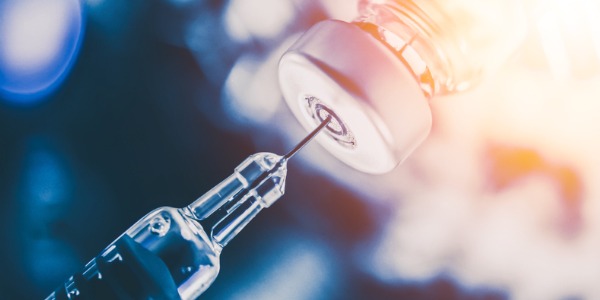 Immunologists play a vital role in understanding the immune system and its functions, which is crucial for the development of vaccines and treatments for infectious diseases, cancer, and autoimmune disorders. Their research and discoveries have contributed to the eradication of smallpox, the development of vaccines for polio, measles, and rubella, and the identification of therapies for immune-related disorders such as rheumatoid arthritis and multiple sclerosis.
With the emergence of new and complex diseases, such as COVID-19, the role of immunologists in developing effective treatments and vaccines has become even more critical. By studying the intricate workings of the immune system, immunologists are at the forefront of improving human health and enhancing our understanding of the natural defense mechanisms of the human body.
Duties and Responsibilities
Immunologists have diverse duties and responsibilities that encompass both research and clinical practice. Here are the key aspects of their role:
Research and Analysis: Immunologists conduct extensive research to expand our understanding of the immune system. They investigate immune responses to pathogens and develop new therapies, vaccines, and treatments for immune-related disorders. This involves designing experiments, analyzing data, and publishing research findings in scientific journals to contribute to the field's knowledge.
Patient Evaluation and Diagnosis: In clinical settings, immunologists evaluate patients with immune system disorders, allergies, autoimmune diseases, and immunodeficiencies. They take detailed medical histories, perform physical examinations, and order and interpret diagnostic tests, such as blood work and allergy tests, to diagnose the underlying conditions.
Treatment Planning: Immunologists design and implement personalized treatment plans for patients based on their diagnoses. This can involve prescribing medications, immunotherapies, or allergy treatments. They also educate patients about their conditions, treatment options, and self-management strategies to improve their overall quality of life.
Immunotherapy Administration: Immunologists may administer immunotherapies, such as allergy shots or treatments for autoimmune diseases and cancers. They monitor patients during these treatments to manage potential side effects and adjust the therapy as needed to optimize its effectiveness.
Collaboration with Multidisciplinary Teams: Immunologists collaborate closely with other healthcare professionals, including allergists, infectious disease specialists, oncologists, and rheumatologists. They participate in multidisciplinary teams to provide comprehensive care for patients with complex conditions, ensuring that all aspects of their health are addressed.
Patient Education: Immunologists educate patients about their conditions, treatment options, and preventive measures. They empower patients to manage their conditions effectively, providing guidance on lifestyle modifications, dietary changes, and other factors that can impact their immune health.
Continuing Education and Professional Development: Immunologists stay updated with the latest advancements in immunology through continuous education and participation in conferences, seminars, and research activities. They incorporate new knowledge and techniques into their practice to offer the best possible care to their patients.
Types of Immunologists
Immunology is a broad and multidisciplinary field, and there are several specialized areas within immunology that professionals can focus on. Here are some common types of immunologists, each with their specific area of expertise:
Clinical Immunologist: Clinical immunologists specialize in diagnosing and treating disorders related to the immune system. They work directly with patients, conducting evaluations, ordering diagnostic tests, and designing treatment plans for conditions such as autoimmune diseases, immunodeficiencies, and allergies.
Research Immunologist: Research immunologists are primarily involved in laboratory-based research. They investigate various aspects of the immune system, such as immune responses to diseases, development of vaccines, and understanding the mechanisms behind immune-related disorders. Their work contributes to scientific knowledge and the development of new therapies.
Allergist/Immunologist: Allergist-immunologists specialize in the diagnosis and management of allergies and immune system disorders. They help patients identify allergens causing allergic reactions and develop treatment plans, which may include allergy shots (immunotherapy) to desensitize the immune system.
Transplant Immunologist: Transplant immunologists focus on organ and tissue transplantation. They are experts in transplant immunology, ensuring compatibility between donors and recipients to minimize the risk of rejection. They also manage the immunosuppressive therapies that transplant patients require to prevent rejection of the transplanted organs.
Cancer Immunologist: Cancer immunologists study the interactions between the immune system and cancer cells. They explore ways to harness the body's immune responses to target and destroy cancer cells, leading to the development of immunotherapies for various types of cancers.
Reproductive Immunologist: Reproductive immunologists specialize in understanding the immune system's role in pregnancy and fertility. They study immunological factors related to recurrent pregnancy loss, infertility, and complications during pregnancy, aiming to improve outcomes for couples struggling with reproductive issues.
Veterinary Immunologist: Veterinary immunologists focus on the immune systems of animals. They study animal immunology, develop vaccines for animals, and work to prevent and control infectious diseases in livestock, pets, and wildlife.
What is the workplace of an Immunologist like?
Immunologists work in a variety of settings, depending on their specific roles and areas of expertise. Here are the common workplaces where immunologists can be found:
Academic Institutions and Research Centers: Many immunologists are affiliated with universities, medical schools, and research institutions. They conduct research, teach students, and mentor aspiring immunologists. These institutions often have well-equipped laboratories and access to cutting-edge technologies for research purposes.
Hospitals and Clinics: Clinical immunologists work in hospitals and specialized clinics where they diagnose and treat patients with immune-related disorders. They may collaborate with other healthcare professionals, such as allergists, rheumatologists, and infectious disease specialists, within hospital settings to provide comprehensive care.
Pharmaceutical and Biotechnology Companies: Immunologists are employed by pharmaceutical and biotechnology companies, where they play a crucial role in drug discovery and development. They are involved in research and clinical trials to test new immunotherapies, vaccines, and medications. These professionals contribute to the development of innovative treatments for various diseases.
Government Agencies and Public Health Organizations: Some immunologists work for government agencies, such as the Centers for Disease Control and Prevention (CDC) or the National Institutes of Health (NIH). They are involved in public health initiatives, disease surveillance, and research to address health concerns at the population level. They may also contribute to policy-making and health education programs.
Private Research Institutions: Private research institutions, both nonprofit and for-profit, employ immunologists to conduct specialized research. These organizations often focus on specific diseases, treatments, or technologies, allowing immunologists to work on targeted research projects.
Veterinary Clinics and Research Centers: Veterinary immunologists work in veterinary clinics and research centers, focusing on animal immunology. They study and treat immune-related diseases in animals, contribute to vaccine development for veterinary use, and research zoonotic diseases that can affect both animals and humans.
Private Practice: Some immunologists, especially allergist-immunologists, establish their private practices, providing services to patients with allergies, immunodeficiencies, and related conditions. They operate their clinics, diagnose patients, and develop personalized treatment plans.
Regardless of the specific workplace, immunologists often collaborate with multidisciplinary teams, including other scientists, researchers, clinicians, and healthcare professionals. Their work environments can vary from laboratory settings with sophisticated equipment to clinical settings with direct patient interactions. Continuous learning and staying updated with the latest advancements in immunology are essential aspects of their profession, regardless of their workplace.
Frequently Asked Questions
Is an Immunologist a Scientist or a Doctor?

An immunologist can be both a scientist and a doctor, and the specific role they play often depends on their education, training, and professional focus.

Scientist
Immunologists who primarily engage in research activities, studying various aspects of the immune system, developing new therapies, and contributing to scientific knowledge, are considered scientists. They work in research institutions, universities, pharmaceutical companies, and government agencies. Their research may involve laboratory experiments, data analysis, and publishing research papers to advance the field of immunology.

Doctor (Medical Doctor - MD or Doctor of Osteopathic Medicine - DO)
Some immunologists are medical doctors who specialize in immunology. They have completed medical school and further specialized training in internal medicine, pediatrics, or another related field, followed by a fellowship in immunology. These medical immunologists diagnose and treat patients with immune-related disorders. They work in hospitals, clinics, private practices, and academic medical centers, providing direct patient care, ordering diagnostic tests, and developing treatment plans.

Additionally, there are Ph.D. immunologists who hold doctoral degrees in immunology or a related field. They may conduct research, teach at universities, and work in various research-oriented environments. Some Ph.D. immunologists collaborate closely with medical doctors to translate research findings into clinical applications.

In summary, immunologists can be both scientists and doctors, and their specific roles and contributions to the field can vary based on their educational background, training, and career focus. Many professionals in the field of immunology have a combination of scientific and clinical expertise, allowing them to contribute significantly to both research and patient care.
Comprehensive List of Doctor Specializations and Degrees

Here is a comprehensive list of specializations that a doctor can pursue and a brief summary of each specialization:

Corresponding Degrees
Biology Related Careers and Degrees
Immunologists are also known as:
Research Immunologist