What is a Political Scientist?
A political scientist studies politics and government. Political scientists conduct research to understand political behavior and institutions, analyze the relationships between governments, international organizations, and other actors, and develop theories to explain political phenomena. They study a wide range of topics, including political institutions and systems, public policy, international relations, and political behavior. Political scientists often use a variety of research methods, including statistical analysis, surveys, case studies, and experiments to gather data and test hypotheses.
Political scientists work in a variety of settings, including academia, government agencies, non-profit organizations, and think tanks. They may teach political science at universities and colleges, conduct research and analysis for government agencies or non-profit organizations, or provide consulting services to political campaigns or public interest groups. Political scientists may also work in the private sector, particularly in industries such as energy, healthcare, and finance, where political factors can have a significant impact on business operations.
What does a Political Scientist do?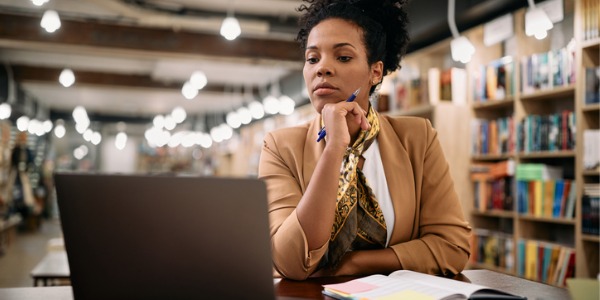 Political scientists use their research and analysis to help us understand and evaluate political phenomena, such as voting behavior, public opinion, policy making, and international relations. They provide valuable insights into political behavior, inform policy making, shape public discourse, and promote democracy. By conducting rigorous research and analysis, political scientists help us to navigate complex political issues and make informed decisions about the future of our societies.
Duties and Responsibilities
As a political scientist, your primary responsibility is to study political systems, political behavior, and political institutions. Here are some of the duties and responsibilities of a political scientist:
Conducting Research: Political scientists must conduct research to understand political systems, government policies, and political behavior. They analyze data and information to gain insights into how political systems work, what influences political behavior, and how governments can improve their policies.
Analyzing Data: Political scientists must analyze data to identify patterns and trends in political behavior and policies. They must use statistical methods to interpret and communicate findings to others.
Monitoring and Forecasting Political Trends: Political scientists must keep track of political developments and changes in the political environment. They must forecast political trends to inform policymakers and other stakeholders.
Consulting with Public and Private Organizations: Political scientists may work with public or private organizations to analyze political policies, develop policy recommendations, and advise on political matters.
Developing Policy Recommendations: Political scientists may develop policy recommendations based on their research and analysis. They must be able to communicate their recommendations effectively to policymakers and stakeholders.
Teaching and Mentoring: Political scientists may teach at universities or mentor students interested in the field of political science. They may also publish research articles and books to contribute to the broader understanding of political systems.
Participating in Public Debates: Political scientists may participate in public debates on political issues. They must be able to clearly and concisely articulate their opinions and provide evidence to support their arguments.
Ethical Conduct: Political scientists must maintain ethical conduct and adhere to the highest standards of integrity in their work. They must avoid conflicts of interest, respect the privacy of research participants, and avoid bias in their research and analysis.
Types of Political Scientists
There are several types of political scientists, each with different areas of specialization and research interests.
Specialization: Comparative Politics
Professor of Comparative Politics: Typically, a professor of comparative politics is an academic who teaches and conducts research on political systems and institutions in different countries. They may teach courses on topics such as democratization, political parties, or authoritarian regimes, and publish research in academic journals or books.
Political Analyst: Political analysts work for government agencies, non-governmental organizations, or consulting firms, providing analysis and advice on political issues. They may be called upon to analyze political events, develop policy recommendations, or advise on political strategy.
Diplomat: Diplomats represent their country's interests in foreign countries, negotiating agreements, and treaties, promoting trade and cultural exchange, and advising on foreign policy. They may work in embassies or consulates abroad, or in government offices at home.
Specialization: International Relations
International Relations Specialist: International relations specialists analyze and advise on issues related to global governance, diplomacy, and security. They may work for government agencies, non-governmental organizations, or international organizations, such as the United Nations or the World Bank.
Intelligence Analyst: Intelligence analysts work for intelligence agencies, such as the CIA or MI6, collecting and analyzing information on foreign governments and other actors in the global system. They may use a variety of sources, including human intelligence, signals intelligence, and open-source information, to develop assessments and recommendations for policymakers.
International Development Consultant: International development consultants work for consulting firms, advising on development projects in developing countries. They may help design and implement programs related to healthcare, education, or economic development, among others.
Specialization: Political Theory
Political Philosopher: Political philosophers are academics who teach and conduct research on political theory. They may focus on topics such as justice, power, democracy, or the role of the state. They may publish research in academic journals or books, and also engage in public debate and advocacy on political issues.
Policy Analyst: Policy analysts work for government agencies, non-governmental organizations, or think tanks, analyzing and advising on issues related to public policy. They may focus on issues such as ethics, social justice, or public administration, among others.
Ethics Officer: Ethics officers work for organizations, advising on ethical issues related to politics and public policy. They may help develop codes of conduct, advise on conflicts of interest, or provide training and education on ethical issues.
Specialization: Public Policy
Policy Advisor: Policy advisors work for government agencies, non-governmental organizations, or consulting firms, advising on policy issues related to specific areas such as healthcare, education, or the environment. They may conduct research, develop policy recommendations, or help implement and evaluate policy initiatives.
Lobbyist: Lobbyists work for advocacy groups, trying to influence government policy on behalf of their clients. They may meet with lawmakers, organize grassroots campaigns, or provide research and analysis to support their advocacy efforts.
Public Administration Consultant: Public administration consultants work for consulting firms, advising on management and organizational issues related to government agencies and public services. They may help governments improve efficiency and effectiveness, develop new programs or services, or manage change and innovation.
What is the workplace of a Political Scientist like?
The workplace of a political scientist can vary depending on their specific field of focus and their employment setting. Political scientists can work in a variety of settings, including government agencies, nonprofit organizations, research institutions, and universities.
Political scientists working in government agencies can be involved in policy analysis and development, as well as advising government officials. They may also be involved in conducting research and gathering data to inform policy decisions. Political scientists in this setting may work in offices or attend meetings and conferences with government officials.
Nonprofit organizations also employ political scientists in roles such as policy advocacy, research, and community outreach. Political scientists working in these settings may be involved in lobbying efforts or conducting research to support the organization's mission. They may also attend events and engage with stakeholders to advance the organization's goals.
Research institutions also employ political scientists who conduct academic research on a variety of topics. They may be involved in designing and conducting research studies, analyzing data, and publishing research findings in academic journals. Political scientists in this setting may also teach courses and mentor students.
Finally, political scientists working in universities typically teach courses on political science and conduct research in their area of expertise. They may also advise students and mentor graduate students who are conducting research. Political scientists in this setting may also be involved in academic conferences and publishing research findings.
Frequently Asked Questions
Political Scientist vs Social Scientist

Political scientists and social scientists are both trained in understanding and analyzing human behavior and society, but they focus on different aspects of these fields.

Political scientists study the institutions, processes, and behavior of political systems, including governments, political parties, elections, and public policies. They use quantitative and qualitative research methods to analyze political phenomena and make predictions about political events.

Social scientists, on the other hand, study human behavior and society more broadly, including topics such as culture, economics, education, and psychology. They use a range of research methods, including surveys, experiments, and ethnography, to understand how people interact with each other and their environment.

While there is some overlap between the two fields, political scientists tend to focus more narrowly on political systems and their functioning, while social scientists take a broader approach to understanding human behavior and society.
Political Scientists are also known as:
Government Policy Maker Public Policy Maker