What is an Intelligence Analyst?
Intelligence analysts play a key role in international relations and national security. They piece together information from a variety of sources in order to assess threats and prevent attacks from interior and exterior enemies.
Intelligence analysts work both in the office and in the field working with classified and public information to complete investigations and create assessments on their targets. Their priority is to ensure the safety of their country.
What does an Intelligence Analyst do?
Intelligence analysts collaborate with local and international law enforcement and intelligence organizations, studying information and data that pertains to the identification and mitigation of security threats.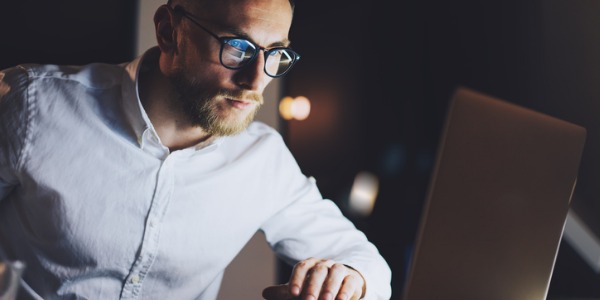 This involves working out in the field, questioning witnesses, and conducting searches. Computer-based research, usually completed in an office setting, will also be required in conjunction with the fieldwork.
Intelligence analysts assess threats from locations and specific groups at home and around the world. This entails going over large portions of data, histories, geographical information, and statistics in order to create as complete a picture as possible. The analyst then separates the useful information and uses that data to create a comprehensive report.
Intelligence analysts work closely with local governments, corporations, and private individuals in order to gather as much information as possible. They interpret data from foreign countries and familiarize themselves with foreign locations quickly and thoroughly. The ability to speak languages other than English is a definite advantage.
What is the workplace of an Intelligence Analyst like?
The intelligence analysis field covers many career opportunities in different government branches, such as the U.S. Army, and information technology companies.
Some analysts will focus on the tactical element of the job; tactical intelligence analysts will spend a greater part of their time in the field working with local law enforcement agencies. They will often work as an intermediary between several groups to make sure that nothing is missed and to enhance communication.
Other intelligence analysts will focus on gathering and interpreting information and strategic planning. These groups will have to be able to gather information from unusual sources and be able to interpret that data efficiently. They will have to enhance existing databases, fulfill intelligence requests, and search for patterns within large swaths of data.
Analysts work all over their own country and in embassies and military bases across the globe. They may also be entrenched within an army to coordinate their intelligence programs and help to gather information.
Intelligence analysts may also be sent on assignments far away from home and may spend a great deal of time on the road. They may find themselves in dangerous situations; most intelligence analysts are trained in self-defence and in the use of a deadly weapon. When faced with frightening and dangerous situations, they must maintain a calm presence of mind.
Intelligence Analysts are also known as:
Detective and Intelligence Analyst Criminal Intelligence Analyst Criminal Intelligence Specialist Intelligence Research Specialist Business Intelligence Analyst Civilian Intelligence Analyst