What is a Military Tactical Operations Leader?
Tactics are the means of promoting a desired end result. In an army, a military tactical operations leader is a platoon leader. A platoon is generally the smallest military unit and can consist of 26 to 50 soldiers. It is led by an officer who is usually a lieutenant. In special units such as special forces, the platoon leader is a captain due to the increased responsibility of the position.
What does a Military Tactical Operations Leader do?
As the U.S. Army Field Manual 7-10 puts it, "the platoon commander is responsible for the training, discipline, control, and tactical employment of his platoon." Soldiers need to be capable of marksmanship, land navigation, first aid, communications, NBC (nuclear-biological-chemical) defense, and survival techniques, and the tactical operations leader is responsible for this. Their responsibilities include the equipment of the platoon. Everything a platoon does or does not do is the responsibility of its leader.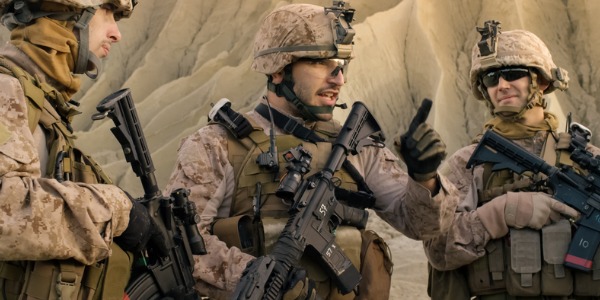 A platoon is divided into headquarters and three or four squads/sections. Headquarters consists of the leader, his sergeant, a radio operator, and some runners. A platoon sergeant provides assistance to a tactical operations leader. The tactical operations leader usually has a comparative wealth of experience, and should be heeded to unless there is good reason to act otherwise. In addition to the leader, there are normally 42 soldiers in a platoon in the U.S. army, 24 in the Australian army and 27 in the British army.
Tactics are of critical importance before, during, and after a battle. Good tactics before and during a battle give soldiers a critical edge while poor tactics cost lives. Good tactics after a battle can prevent an effective counter-attack by the enemy, or prevent enemy soldiers being missed.
Tactical doctrine varies between nations. A democratic government is more likely to wish its soldiers to survive, as dead soldiers constitute bad public relations. The mother, father, and siblings of a dead soldier can cause a government considerable problems. In a more oppressive nation, the survival of the state is more important than that of an individual.
What is the workplace of a Military Tactical Operations Leader like?
A tactical operations leader will need to enjoy outdoor activities and shooting. Much of their activities may be concentrated on the field, either the training field or war field. They may also work from make-shift offices especially during war time.
Military Tactical Operations Leaders are also known as:
Tactical Operations Leader Military Operations Leader