What is an Army Officer?
Enlisted soldiers are the backbone of the armed forces, responsible for completing military missions and carrying out orders. Army officers are the leaders and managers of those soldiers, planning missions, giving orders, and assigning tasks to soldiers. They are responsible for the training, welfare, and discipline of the men and women under their command. Even the most junior officer routinely has forty or more soldiers working directly under them.
While army officers serve in combat units, engineering units, information technology, and intelligence services, they can also occupy specialist roles as chaplains, doctors, pharmacists, physiotherapists, dentists, environmental health officers, nurses, lawyers, and veterinarians.
The level of integrity and personal conduct required of army officers is extremely high – with very good reason. They daily make decisions that involve millions of dollars of resources. Their judgment and skill can mean the difference between life and death for the troops they command.
Duty. Honor. Country. These three words embody what it is to be an army officer.
What does an Army Officer do?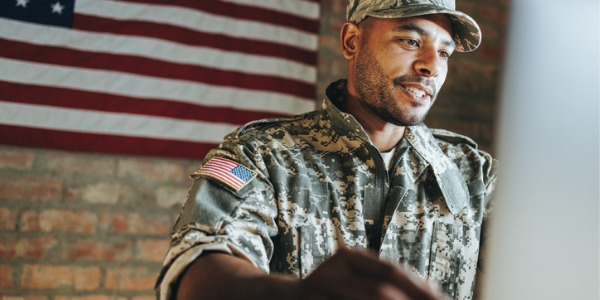 There are many communities within the US Army. These communities or branches of jobs are officially known as military occupational specialties or MOS.
Army officers are commissioned into a single branch, typically as First Lieutenants. Here is an overview of US Army branches:
Infantry
The infantry officer is responsible for leading the infantry and combined armed forces during land combat.
Corps of Engineers
Engineer officers are responsible for providing full support to the wide range of engineering duties in the Army. They can help build structures, develop civil works programs, and even provide combat support.
Specific roles in this corps include engineer, combat engineer, and construction management engineer.
Field Artillery
Field artillery officers lead the field artillery branch, which neutralizes the enemy by cannon, rocket, and missile fire. Theses officers must be experts in tactics, techniques, and procedures for the utilization of fire support systems.
Defense Artillery
Defense artillery officers lead the air defense artillery branch, which protects US forces from aerial attack, missile attack, and enemy surveillance. They must be experts in tactics, techniques, and procedures for the utilization of air defense systems. They also become experts in one or more systems including the PATRIOT missile system and the AVENGER system.
Aviation
Aviation officers coordinate and lead operations using army helicopters. These operations can haul troops and carry supplies, as well as provide quick-strike and long-range target engagement.
Special Forces
The Special Forces officer is the team leader of an operational detachment alpha, a highly trained 12-man team that is deployed in rapid-response situations. The officer organizes the mission, outfits the team, and debriefs them on the mission objective.
Special Forces is the only non-accession branch, recruiting officers with a minimum of three years of experience from the accession branches. This means you cannot join Special Forces as a newly commissioned officer with no company leadership experience.
Armor
Armor officers are responsible for tank and cavalry or forward reconnaissance operations on the battlefield. The role of an armor officer is to be a leader in operations specific to the armor branch and to lead others in many areas of combat operations.
Signal Corps
The signal officer leads the Signal Corps, which is responsible for the Army's communications systems. Signal corps officers plan and execute all aspects of communication on a mission and are critical to the Army's continued success.
Judge Advocate General's Corps
The Army Judge Advocate General's Corps attorney is responsible for offering legal support that involves military operations. The primary focus of the role is on the areas of criminal law, legal assistance, civil or administrative law, labor / employment law, international / operational law, and contract or fiscal law.
Specific roles in this corps include judge advocate, general and military judge.
Military Police
A military police officer is responsible for leading the soldiers that protect lives and property on army installations.
Military Intelligence
The army's military intelligence is responsible for all collected intelligence during army missions. Officers of this branch provide essential information that often saves the soldiers fighting on front lines. This branch includes all-source intelligence, counter intelligence, and signals intelligence / electronic warfare.
Financial Management
The financial manager is in charge of the army's finance corps, which is responsible for sustaining missions through purchases of services and supplies.
Psychological Operations
Psychological operations officers conduct operations to convey selected information and indicators to foreign audiences. They lead from the front and adjust to dynamic environments that are constantly changing and challenging.
Civil Affairs
Civil affairs officers act as a liaison between the army and civilian authorities and populations.
Adjutant General Corps
The Adjutant General Corps officer plans, develops, and operates the army's personnel, administrative, and community activities support systems to build and sustain combat readiness.
Specific roles in this corps include human resources officer and army bands.
Chaplain
The army chaplain has the responsibility of caring for the spiritual well-being of soldiers and their families.
Medical Corps
The Medical Corps is composed exclusively of commissioned officers who have a Doctor of Medicine degree from medical school or Doctor of Osteopathy from osteopathic school acceptable to Headquarters, Department of Army (HQDA).
Specific roles in this corps include nuclear medicine officer, gastroenterologist, cardiologist, obstetrician and gynecologist, urologist, dermatologist, clinical immunologist, anesthesiologist, pediatrician, neurologist, ophthalmologist, psychiatrist, oncologist, endocrinologist, internist, general surgeon, cardiothoracic surgeon, flight surgeon, pathologist, neurosurgeon, emergency physician, and field surgeon.
Dental Corps
The Dental Corps is a special branch of the army composed of commissioned officers who are graduates of a dental school accredited by the American Dental Association and acceptable to the Surgeon General.
Specific roles in this corps include general dentist, periodontist, endodontist, prosthodontist, public health dentist, pediatric dentist, orthodontist, oral and maxillofacial surgeon, and executive dentist.
Veterinary Corps
The Veterinary Corps (VC) consists exclusively of commissioned officers who are qualified doctors of veterinary medicine.
Army Medical Specialist Corps
The Medical Specialist Corps is made up of clinical dieticians, physical therapists, occupational therapists, and physician assistants.
Nurse Corps
The Army Nurse Corps provides the nursing care and services essential to the mission of the Army Medical Department. This corps is responsible for the planning, management, operation, control, coordination, and evaluation of all nursing practices.
Specific roles in this corps include army public health nurse, psychiatric / behavioral health nurse, perioperative nurse, nurse anesthetist, nurse practitioner, and certified nurse midwife.
Medical Service Corps
Areas of specialty that make up the Army Medical Service Corps include health services, laboratory sciences, preventative medicine sciences, behavioral sciences, pharmacy, optometry, and podiatry.
Chemical, Biological, Radiological, and Nuclear (CBRN)
A chemical, biological, radiological and nuclear officer commands the army branch that specifically defends against the threat of CBRN weapons and weapons of mass destruction.
Transportation Corps
The Transportation officer manages the planning, operation, coordination, and evaluation of all methods of transportation including multi-modal systems.
Logistics
Logistics corps officers are multifunctional and rely heavily on data analytics to provide timely, world-class logistics support during all phases of operations both in peacetime and war. The role demands extensive critical thinking capabilities in varied stressful situations.
Ordnance
Ordnance officers are responsible for ensuring that weapons systems, vehicles, and equipment are ready and available, and in perfect working order, at all times. They also manage the developing, testing, fielding, handling, storage, and disposal of munitions.
Quartermaster Corps
The quartermaster officer provides supply support for soldiers and units in field services, aerial delivery, and material and distribution management.
What is the workplace of an Army Officer like?
Army officers usually work a standard number of hours per week. On local or overseas deployments, however, hours will vary greatly and will often be longer and irregular. Working environments range from an office to an engineering workshop to a field hospital. While serving abroad, army officers may be away from home for several months, or possibly even a year or more at a time. Like other armed forces personnel, they spend significant time on training exercises and must be prepared to go into combat zones at any time.
US army officers serve full time and have the option of serving as an active duty officer or as a member of the US Army Reserve or National Guard.