What is a Navy Officer?
Navy officers are elite members of a national naval military service. They are highly educated, specially trained military personnel who command the navy's naval bases and vessels, pilot its aircraft, manage its weapon systems, design its missions, and lead and instruct its less experienced sailors. They are technical experts in their own fields, whose knowledge is vital to preserve national security and, in times of war, to conduct air-sea combat operations. Many navy officers are also involved in the provision, inventorying, and selection of mission-critical supplies.
To provide a more precise answer to the question What is a Navy Officer? can be difficult, because much depends on the naval forces an individual serves, as well as his or her specific function as an officer. Some officers are career sailors who have enlisted and risen through the ranks, while others are professionals in different fields – doctors, dentists, and lawyers, for instance – who have committed their careers to working with servicemen and servicewomen and their families. In other words, the careers of navy officers span multiple disciplines and specialties, including science and engineering; arts and communications; aviation; business, logistics, and administration; construction; electronics and technology; first response; industrial and mechanical; intelligence, information, and cryptology (the study of codes or the art of writing and solving them); legal; medical; religious / chaplaincy services; and special operations.
It might be said that every navy officer has, in a sense, a dual career – one that is focused on the position or profession they have chosen and the other that is dedicated to the service of their country's navy in a position of leadership.
What does a Navy Officer do?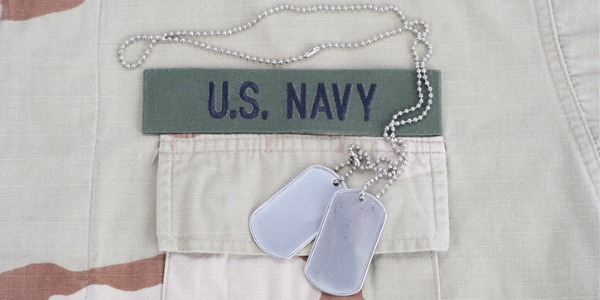 In the United States, all active and reserve officers belong to one of four officer communities, known as designators, based on their education, training, and assignments. Each designator encompasses a set of possible career paths.
These are the primary navy officer designators:
Unrestricted Line Officers are eligible to command fleets, ships, submarines, aircraft squadrons, and shore bases like naval air stations and naval bases. These officers are not restricted in what duties they are permitted to perform and they are on the line of duty in the Navy and the Navy Reserve. They can also advance to become Admirals and command battle groups and naval ships.
Unrestricted line officers are commissioned through the Naval Academy, Navy Reserve Officer Training Corps (ROTC) and Navy Officer Candidate School (OCS). For more information on these programs, please refer to the How to become a Navy Officer section.
Job titles of unrestricted line officers in the Navy include:
Surface Warfare Officer (SWO)
Pilot
Navy Flight Officer (NFO)
Aviation Support Officer
Submarine Officer / Nuclear Submarine Officer
Navy Special Warfare Officer
Navy Special Operations Officer
(The US Navy Sea, Air, and Land (SEAL) Teams, commonly known as Navy SEALs, are the US Navy's primary special operations force and a component of the Naval Special Warfare Command.)
Restricted Line Officers serve in the line of regular Navy and Navy Reserves. They are restricted from pursuing unrestricted line officer positions and command at sea. They are often denied unrestricted positions in the Naval Academy or Navy ROTC due to medical disqualifications. Therefore, they are typically designated to aviation, engineering, aerospace engineering, or special duty assignments.
Restricted line officers are also commissioned through the Navy OCS, the Navy ROTC, or the Naval Academy. For more information on these programs, please refer to the How to become a Navy Officer section.
Job titles of restricted line officers in the Navy include:
Aviation Maintenance Officer
Cryptographic Support Specialist
Intelligence Officer
Automatic Data Processing Officer
Public Affairs Officer
Meteorology and Oceanography Officer
Staff Corps Officers in the Navy are physicians, nurses, chaplains, lawyers, civil engineers, and other specialists in fields that are professions in and of themselves.
There are eight staff corps in the Navy, each with specific staff officer titles:
Medical Corps –Surgeon General of the United States Navy; Chief, Medical Corps
Dental Corps – Chief, Dental Corps
Nurse Corps – Director, Nurse Corps
Medical Service Corps – Medical Service Corps Officer
Civil Engineer Corps – Civil Engineer Corps Officer
Supply Corps – Supply Corps Officer
Judge Advocate General's (JAG) Corps – Judge Advocate General of the Navy
Chaplain's Corps – Chief of Chaplains of the United States Navy
Staff Corps are commissioned through the Officer Development School (ODS) or the Navy Reserve Officer Training Corps (ROTC). For more information on these programs, please refer to the How to become a Navy Officer section.
Limited Duty Officers (LDOs) are former enlisted sailors who are selected for a commission based on extensive training and experience in their enlisted rating (job) or occupational field. LDOs are not required to have a bachelor's degree. Instead, they are commissioned based on their skill and expertise in a specific technical area, and are only allowed to carry out responsibilities within the confines of their profession. Their limited duty restricts their career progression, but not their authority. For instance, most limited duty officers in the Navy will not be eligible to command a warship, auxiliary vessel, or combat aviation squadron.
Job titles of LDOs in the Navy include:
LDO Deck Officer
LDO Operations Officer
LDO Special Warfare Officer
LDO Aviation Maintenance Officer
LDO Data Processing Officer
Here are sample job descriptions for a selection of the navy officer positions referenced above:
Surface Warfare Officer
SWOs are involved in most aspects of navy missions. They maintain and operate ships, ship systems, and launch systems while directing their crew. SWOs work with specialized forces such as:
Aircraft carrier forces
Cruiser-destroyer forces
Amphibious forces
Mine warfare forces
Combat-logistics forces
Navy Flight Officer
Navy flight officers, also referred to as naval flight officers, do not pilot aircraft; they operate complex technology and advanced systems on board naval aircraft. They may also coordinate tactical missions of multiple air assets and conduct surveillance of missiles, aircraft, and submarines during missions. NFOs also control and operate fighter and strike jet weapons systems during combat.
Nuclear Submarine Officer
Nuclear submarine officers are in charge of every aspect of submarine operations, including running the ship at sea and in port, charting its position, and supervising the reactor plant. They also operate radar, sonar, communications, and mission equipment; and maintain the on-board weapon system.
Navy SEAL Officer
SEAL officers lead their platoon or SDV (SEAL Delivery Vehicle) unit during combat operations with a focus on direct action, reconnaissance, and surveillance missions. These officers must be diplomats and experts at waging war in politically sensitive situations and under complex, dangerous circumstances.
Director, Nurse Corps
Directors or officers in the nurse corps are responsible for instructing less senior members of the corps on how to provide outstanding patient care. In their work they liaise with teams of physicians and other healthcare practitioners and help shape Navy healthcare policy.
Civil Engineer Corps (CEC) Officer
CEC officers are professional engineers, architects, and acquisitions specialists. They are responsible for executing and managing the planning, design, acquisition, construction, operation, and maintenance of the Navy's shore facilities.
Supply Corps Officer
Supply corps officers may work in supply management, inventory control, disbursement, financial management, food service, information systems, and other related areas. They determine the most economic ways to transport personnel or cargo quickly, assess and anticipate the demand for supplies, and manage the shipping, handling, and inspection of packaged equipment and supplies. They also oversee the handling of specialized items such as medicine and explosives.
Chaplain Corps Officer
Chaplain corps officers provide spiritual leadership, education, and guidance to Navy personnel and their families. They offer pastoral counseling and conduct religious services.
What is the workplace of a Navy Officer like?
Navy officers work both onshore and at sea. They must be prepared to move anywhere within their home country and overseas. While serving at sea, they may be away from home for several months, or possibly even a year or more at a time.
The first few years in the role can be frustrating, as officers become accustomed to command, leading other naval personnel. During this time, officers will also be subject to unofficial testing by their superiors. Depending on one's specific job or assignment, the hours of work on a naval base or ship may be somewhat irregular, especially during operational situations on board ships or submarines. Navy officers, like other armed forces personnel, are sometimes required to work in dangerous situations.