What is a Chiropractor?
A chiropractor specializes in the diagnosis, treatment, and prevention of musculoskeletal disorders, particularly those affecting the spine. They utilize a hands-on approach to manipulate and adjust the spine and other joints, aiming to alleviate pain, improve mobility, and enhance overall function.
Chiropractors focus on the relationship between the spine and the nervous system, understanding that misalignments or dysfunctions in the spine can interfere with the body's ability to heal itself and maintain optimal health. They employ a variety of techniques, including spinal adjustments, soft tissue therapies, rehabilitative exercises, and lifestyle counseling, to address the underlying causes of pain and discomfort. Chiropractors often work in private practice and collaborate with other healthcare professionals to provide comprehensive care to their patients, emphasizing a holistic approach to health and well-being.
What does a Chiropractor do?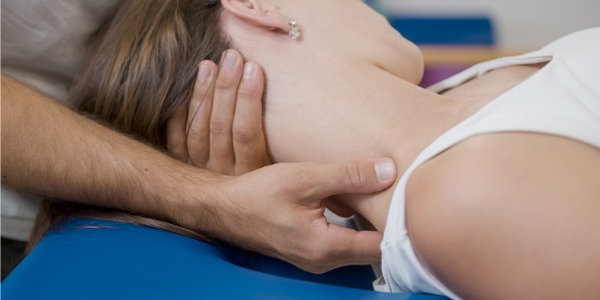 With their expertise in spinal manipulation and hands-on techniques, chiropractors provide effective and non-invasive solutions for a wide range of conditions. Their holistic approach to patient care encompasses not only alleviating symptoms but also addressing the underlying causes of discomfort. By promoting proper alignment of the spine and improving overall nervous system function, chiropractors contribute to the overall well-being and quality of life of their patients.
Duties and Responsibilities
Chiropractors have a wide range of duties and responsibilities within the field of healthcare. Here are some of their key responsibilities:
Patient Assessment: Chiropractors begin by conducting thorough patient assessments, including medical history reviews, physical examinations, and diagnostic imaging when necessary. They utilize these assessments to identify the source of musculoskeletal issues, analyze spinal alignment, and evaluate the overall condition of the patient.
Diagnosis and Treatment: Based on their assessments, chiropractors diagnose and develop personalized treatment plans for their patients. They employ various techniques, such as spinal adjustments, joint mobilization, soft tissue therapies, rehabilitative exercises, and lifestyle counseling, to address the underlying causes of pain, discomfort, and dysfunction.
Spinal Manipulation: Chiropractors specialize in spinal manipulation, also known as chiropractic adjustments. These skilled and precise manual techniques involve applying controlled force to joints that are restricted or not functioning optimally. By restoring proper joint mobility and alignment, chiropractors aim to relieve pain, improve range of motion, and enhance overall function.
Pain Management: Chiropractors employ a variety of methods to manage pain, both acute and chronic. Alongside spinal adjustments, they may use techniques like massage, trigger point therapy, ultrasound, electrical stimulation, and heat or cold therapy to alleviate pain and reduce inflammation.
Preventive Care and Wellness Promotion: Chiropractors emphasize the importance of preventive care and overall wellness. They educate their patients about proper posture, ergonomics, exercise, nutrition, and other lifestyle factors that can contribute to musculoskeletal health. By addressing these factors, chiropractors help patients prevent injuries and maintain optimal health.
Collaboration and Referrals: Chiropractors often collaborate with other healthcare professionals to ensure comprehensive patient care. They may refer patients to specialists when necessary, such as orthopedic surgeons, physical therapists, or primary care physicians, and work in conjunction with them to provide a multidisciplinary approach to treatment.
Patient Education: Chiropractors take the time to educate their patients about their conditions, treatment options, and self-care strategies. They empower patients to actively participate in their own healing process, encouraging them to adopt healthy lifestyle habits, perform prescribed exercises, and make informed decisions about their healthcare.
Record-Keeping and Documentation: Chiropractors maintain detailed records of patient assessments, treatment plans, progress notes, and outcomes. Accurate documentation ensures effective communication within the healthcare team, tracks patient progress, and facilitates insurance claims and reimbursement.
Types of Chiropractors
There are several types of chiropractors who specialize in different areas of chiropractic care. It's important to note that while there are different types of chiropractors, many chiropractors have a broad range of skills and can provide care for a variety of conditions.
Some of the most common types of chiropractors include:
General Chiropractors: These chiropractors provide a wide range of chiropractic care and treat various musculoskeletal conditions. They typically work with patients of all ages and have a broad understanding of different chiropractic techniques.
Sports Chiropractors: These chiropractors specialize in treating sports-related injuries and enhancing athletic performance. They work with athletes and sports enthusiasts to address issues such as sprains, strains, joint instability, and muscle imbalances.
Pediatric Chiropractors: Pediatric chiropractors focus on the specific needs of infants, children, and teenagers. They are trained to assess and address issues related to childhood development, such as spinal misalignments, posture problems, and musculoskeletal disorders.
Geriatric Chiropractors: Geriatric chiropractors specialize in providing chiropractic care to older adults. They address age-related conditions, such as arthritis, joint degeneration, balance problems, and mobility issues, with gentle and age-appropriate techniques.
Chiropractic Rehabilitation Specialists: Chiropractic rehabilitation specialists have advanced training and expertise in the field of rehabilitation. They focus on providing specialized care for patients recovering from musculoskeletal injuries or conditions and aim to restore their functional abilities and improve overall quality of life.
Chiropractic Radiologists: Chiropractic radiologists specialize in diagnostic imaging and radiology. They are skilled in interpreting X-rays, CT scans, MRI scans, and other imaging modalities to assess musculoskeletal conditions and related abnormalities. Chiropractic radiologists play a crucial role in helping chiropractors make accurate diagnoses and develop appropriate treatment plans for their patients.
Chiropractic Neurologists: Chiropractic neurologists have undergone specialized training in the field of neurology. They focus on the relationship between the nervous system and musculoskeletal system, using chiropractic techniques and neurological assessments to diagnose and treat conditions.
What is the workplace of a Chiropractor like?
Chiropractors work in a variety of settings, including private practices, hospitals, clinics, and sports facilities. Most chiropractors work in private practices, either on their own or as part of a group practice. These practices are typically located in commercial office buildings or storefronts, and may include a reception area, treatment rooms, and administrative offices.
Chiropractors may also work in hospitals and clinics, providing care to patients who have been referred by medical doctors or other healthcare providers. They may work in specialized clinics, such as those that focus on sports injuries or pediatric care, or they may work in general practices that provide care to a wide range of patients.
Chiropractors who work in sports facilities may provide care to athletes, helping them to recover from injuries and improve their performance. They may work with sports teams or individual athletes, and may travel to events to provide care on-site.
Regardless of their setting, chiropractors spend much of their time working directly with patients. They may perform evaluations, develop treatment plans, and provide hands-on care, such as spinal adjustments, soft tissue therapy, and exercise therapy. Chiropractors also spend time documenting patient care, maintaining records, and communicating with other healthcare providers to ensure that patients receive comprehensive care.
Frequently Asked Questions
Chiropractor vs Osteopath

Chiropractors and osteopaths are both healthcare professionals who focus on the musculoskeletal system and its related disorders. While there are similarities between the two professions, there are also distinct differences in their philosophies, approaches, and training. Here's a breakdown of each:

Chiropractor:
A chiropractor specializes in diagnosing and treating mechanical disorders of the musculoskeletal system, particularly those related to the spine. They primarily focus on spinal adjustments or manipulations to correct misalignments, improve joint function, and alleviate pain. Chiropractors often emphasize the relationship between the spine and the nervous system, believing that spinal dysfunction can affect overall health.

Their treatment approach typically involves manual techniques like spinal adjustments, mobilizations, soft tissue therapies, and exercise prescription. In addition to hands-on treatments, chiropractors may provide nutritional advice and lifestyle recommendations to support the body's natural healing processes. To become a chiropractor, individuals usually earn a Doctor of Chiropractic (D.C.) degree after completing a specialized chiropractic program.

Osteopath:
Osteopaths are trained as physicians and have a broader scope of practice compared to chiropractors. While they also focus on the musculoskeletal system, they consider the body as a whole and its interconnected systems. Osteopaths use manual techniques, including joint manipulations, soft tissue mobilization, and stretching, to restore balance, mobility, and function. In addition to addressing musculoskeletal issues, osteopaths also take into account other areas such as the circulatory, respiratory, and nervous systems, aiming to improve overall health and well-being.

Osteopathic treatment often involves a holistic approach, considering factors like lifestyle, diet, stress management, and more that may contribute to a patient's condition. Osteopaths complete a Doctor of Osteopathic Medicine (D.O.) degree, which includes training in general medicine as well as osteopathic manipulative treatment.
Comprehensive List of Doctor Specializations and Degrees

Here is a comprehensive list of specializations that a doctor can pursue and a brief summary of each specialization:

Corresponding Degrees
Chiropractic Related Careers and Degrees
Pros and Cons of being a Chiropractor

Chiropractic is a healthcare profession that focuses on the diagnosis and treatment of musculoskeletal disorders, particularly those affecting the spine. Chiropractors work with patients to relieve pain, improve mobility, and promote overall health and wellness. While there are many benefits to becoming a chiropractor, there are also some challenges and drawbacks to consider. In this response, we will explore the detailed pros and cons of being a chiropractor.

Pros:

Ability to help people: Chiropractors have the opportunity to make a significant difference in the lives of their patients, helping them to reduce pain, improve function, and achieve better overall health and wellness.
Flexibility: Many chiropractors have the flexibility to set their own schedules, work in a variety of settings, and pursue different areas of specialization within the field.
Good income potential: Chiropractors can earn a good income, particularly those who own their own practices or work in areas with high demand for their services.
Constant learning: Chiropractors are required to stay up-to-date with the latest research and techniques, providing opportunities for ongoing learning and professional development.
Autonomy: Chiropractors have a high degree of autonomy in their work, with the ability to make their own clinical decisions and manage their own practices.

Cons:

Physical demands: The work of a chiropractor can be physically demanding, particularly when performing manual adjustments and other hands-on treatments.
High educational costs: Becoming a chiropractor requires a significant investment in education and training, which can lead to high levels of student debt.
Business management: Chiropractors who own their own practices are responsible for managing all aspects of the business, including finances, marketing, and personnel.
Limited insurance coverage: Some insurance plans do not cover chiropractic care, which can limit the patient base and income potential of chiropractors.
Work-related injuries: Chiropractors may be at risk for work-related injuries, such as back pain or repetitive strain injuries, due to the physical demands of their work.
Chiropractors are also known as:
Chiropractic Doctor