What is an Office Clerk?
An office clerk performs a variety of general office tasks, such as answering phones, bookkeeping, filing, mailing, message delivery, data processing, running errands, and sorting mail. They are an integral part of an office, as without them things would not run smoothly.
Specific skills are important in this capacity, such as communications skills, computer skills, customer service skills, and attention to detail.
What does an Office Clerk do?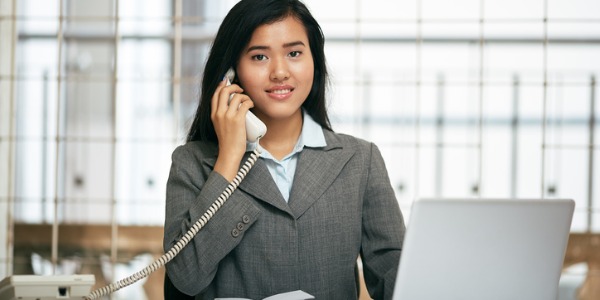 Office clerks need a variety of general office skills - the ability to file, make photocopies, post outgoing mail, complete banking transactions, sort and distribute incoming mail, sign for deliveries and send faxes. They must also be able to keep accurate paper and electronic records, and take detailed phone messages. In some offices, office clerks take dictation at meetings and transcribe notes, as well as keep track of office supplies and replenish them when necessary.
In some office settings, office clerks may take on more advanced tasks, such as keeping records for payroll, making out paycheques, or taking inventory. If an office clerk is asked to supervise other employees, previous managerial experience is usually needed.
The specific duties assigned to office clerks can vary depending on the type of office in which they work. An office clerk at a university may process application materials or answer questions from prospective students, whereas an office clerk at a hospital may file and retrieve medical records.
The following is a list of the various duties an office clerk could encounter:
Receive and screen incoming calls or gather other information that needs to get to the right people (may be time-sensitive)
Deliver messages and run errands
Collect, count, and disburse money, do basic bookkeeping and complete banking transactions
Complete and mail bills, contracts, policies, invoices, or cheques
Work closely with people in the office and also with supervisors/management
Prepare meeting agendas, attend meetings, and record and transcribe minutes
Work with computers to create documents, spreadsheets, input data, and communicate by email
Maintain and update filing, inventory, mailing, and database systems, either manually or using a computer
Speak with people outside the company, including potential clients, and greet incoming visitors
Confirm appointments and direct clients or vendors to the appropriate person or office
Make sure finished work is free of mistakes when performing data processing or writing letters or other documents
Inventory and order materials, supplies, and services
Open, sort and route incoming mail, answer correspondence, and prepare outgoing mail
Make travel arrangements for office personnel
Juggle several different things at once (organization and attention to detail skills are key)
What is the workplace of an Office Clerk like?
Office clerks typically work in comfortable office settings. They are found in nearly every industry; the most popular industries being educational services, health care and social assistance, waste management and remediation services, and government offices.
Office Clerks are also known as:
Office Coordinator Office Assistant