What is a Risk Management Specialist?
A risk management specialist is responsible for keeping a business on its feet and bringing in profits. Risk management specialists are financial managers that use specific training, skills, and experience to identify possible risks that could result in lower cash flow and higher insurance rates for the business.
These specialists assess risks and implement plans and strategies to minimize business losses. Lowering loss also lowers the cost of insurance, resulting in greater revenue flow for the business.
What does a Risk Management Specialist do?
Risk management specialists perform various tasks, all with the purpose of minimizing possible risks or losses for the businesses they serve. These losses include property, personnel, or cash flow. They are responsible for identifying and dealing with any issues that may arise related to insurance or safety, which, if overlooked, could result in litigation.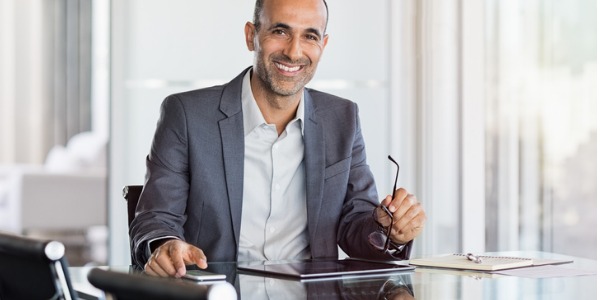 In order to accomplish the goal of lowering risks, these specialists must constantly be thinking about the inner workings of the business, analyzing areas that could pose a risk, and then taking steps to reduce or eliminate those risks.
Risk management specialists may be called on to do a variety of things, such as filing workers compensation claims, inspecting work conditions, reading code and legal requirements, surveying clients, searching for any conditions where liability could occur, and negotiating with unions over workers' pay and working conditions.
Many specialists are also found in the finance department analyzing reports and cash flow information to ensure no fraudulent activities are taking place. In order to discover possible risk, these specialists also have the ability to set up various scenarios and decide which ones could prove to be a risk to the company's assets—both human and otherwise.
Once risks are discovered, it is the responsibility of the risk management specialist to compile data and information into streamlined reports with graphs and statistics to support findings. These reports are then presented to leadership within the company.
In addition to presenting risk reports, the risk management specialist is required to develop plans or policies that will reduce, avoid, or eliminate liabilities and losses within the company. They are also responsible for the implementation and enforcement of the plans and policies developed. These plans may include a number of different strategies, such as the release or movement of employees who pose a problem, development of safety and work regulations, and the updating of different procedures based on the latest laws and legislation.
Solid organization, communication, and management skills are a must. Additionally, risk management requires mathematical, analytical, and critical thinking skills. Overall, risk management is a highly specialized field requiring experienced and well-seasoned professionals. The job holds a great deal of intrinsic value, as it is directly linked to the success of a business. However, it does rank relatively high in terms of stress and expertise needed.
What is the workplace of a Risk Management Specialist like?
Risk management specialists are found working for a wide variety of businesses and organizations, though as of late, many are found primarily in the banking and financial sector. Typically, risk management specialists work in a designated location or office within a business set of offices.
Aside from the office, a risk manager's workplace is also in the field. This includes showing up at job sites to assess possible risks, presenting information in conference rooms, and going out into the community to meet with clients and other stakeholders.
Risk Management Specialists are also known as:
Risk Management Expert Risk Specialist Credit Risk Management Specialist Global Risk Management Specialist Risk and Insurance Specialist Financial Risk Management Specialist Risk Management Professional