What is a Budget Analyst?
A budget analyst is someone who helps various organizations and businesses organize and allocate their financial resources by developing and executing budgets for them. They monitor spending to remain within budget and estimate future spending requirements.
In a private firm, a budget analyst will review the budget and look for new ways to improve efficiency and increase profits. In a non-profit and government organization where profit is not a concern, budget analysts find the best way to allocate the funds amongst various programs or departments.
What does a Budget Analyst do?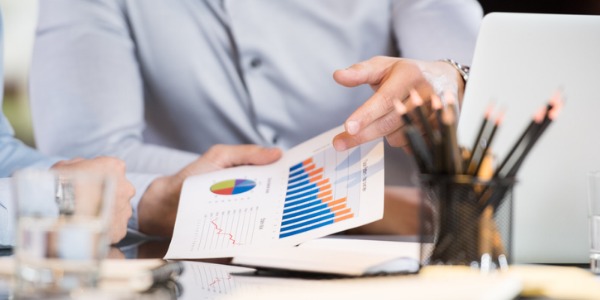 Budget analysts spend most of their time analyzing data, evaluating budget proposals, recommending spending cuts, redistributing extra funds, and preparing annual reports. They work with project managers in developing the budget of the organizations while looking over proposals, checking for accuracy, completeness, and compliance. They use cost-benefit analyses to explore alternative funding methods, review financial requests, and assess program tradeoffs. They may also look at past budgets and research any financial developments that could affect income and expenditures.
In order to stay within the budget, budget analysts oversee spending throughout the year and figure out whether changes are needed for certain programs. They also examine programs and decide whether they are producing good results. Government officials and chief executives in private companies rely on the work of budget analysts to prepare data in order for them to make informed financial decisions.
Budget analysts communicate their recommendations to executives within the organization. If there is a discrepancy between the budget and spending, budget analysts will write a report going over the differences and recommend any changes. They use spreadsheet, database, and financial analysis software to provide accurate, up-to-date information.
What is the workplace of a Budget Analyst like?
Budget analysts usually work in a comfortable office setting. They spend the majority of their time working independently, compiling and analyzing data and preparing budget proposals. The schedules of budget analysts vary throughout the budget cycle, and many are required to work additional hours during the initial development, mid-year reviews, and final reviews of budgets. The pressures of deadlines and tight work schedules can be stressful. Some may need to travel in order to get budget details firsthand or to verify funding allocations.
Budget analysts are employed by the federal government; educational services (state, local, and private); state government; professional, scientific, and technical services; and local government.
Budget Analysts are also known as:
Budget Coordinator Budget Officer