What is a Financial Clerk?
Are you organized, detail-oriented, and good with numbers? You may want to consider a career as a financial clerk!
Financial clerks look after various financial administrative tasks for banking institutions, insurance companies, and other organizations. They keep records, carry out financial transactions, and assist customers.
Get online training through our partner:
What does a Financial Clerk do?
Finance clerks are used in a variety of businesses that need financial assistance with accounting, record keeping, and other related tasks.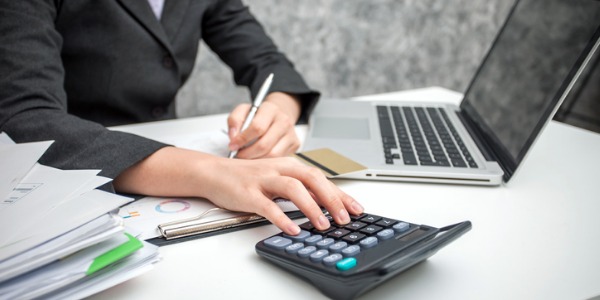 Financial clerks have various responsibilities, such as:
Preparing and processing bills, receipts, and invoices
Updating financial records
Monitoring financial transactions
Reviewing financial records for accuracy
Reporting errors and customer complaints
Compiling spreadsheets, reports, and statements
Providing customer service
Performing administrative tasks such as filing, answering phone calls, emails etc.
There are several types of financial clerks, such as:
Bank clerks - help customers deposit money, or determine which type of account would best suit a particular customer
Insurance clerks - keep files of payments that have come in, and payments that are still due
Brokerage clerks - write orders for the sale and purchase of stocks and shares, calculate applicable taxes and fees, issue dividends, and record transactions
Billing and posting clerks - produce bills, compute fees, assess sales and purchase orders, and apprise customers and vendors of account updates
Procurement clerks - keep track of supplies and purchases, and deal with questions about orders
Payroll clerks - record and verify employee hours and pay
Loan clerks - verify financial information for loan applications
Gaming cage clerks - manage money at a casino
New accounts clerks - discuss and interview individuals who are interested in opening new accounts at a bank or other type of financial institution
What is the workplace of a Financial Clerk like?
Financial clerks work in a wide range of industries, including healthcare, insurance, government, recreation, and banking.
The work environment varies depending on the specific job. A busy bank is going to require a person who is ready to work full time, while a small insurance company with a few clients might only have part-time openings. Gaming clerks could be asked to work shifts, as casinos are typically open 24 hours per day.
Financial Clerks are also known as:
Finance Clerk Finance Administration Clerk Finance And Administration Clerk Financial Administration Clerk Billing Clerk Posting Clerk