What is an Accountant?
An accountant is one of the main players in any business that he or she works for, whether it is a large corporation or a small business. The accountant monitors and records the flow of money through a business or organization.
It is the responsibility of the accountant to verify the accuracy of all money transactions and to make sure that all these transactions are legal and follow current guidelines. It may be that the accountant works for a company on a contractual basis to do the books or tax returns. They may also choose to work for private individuals and help them with their financial decisions, tax returns, or other money-related issues.
What does an Accountant do?
By using numbers and financial statements, an accountant describes the health of a company, organization or individual, by using their skills in math, accounting, law and finance. They analyze profits and losses, providing information that investors and business owners need in order to evaluate how a company is doing over a period of time. This information forms the basis of a company's report and legal filing reports.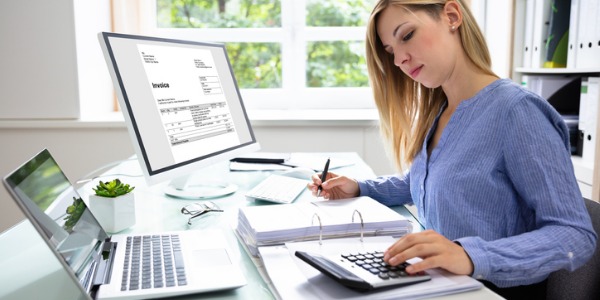 The following are some of the duties that an accountant may have to perform:
Determines payroll requirements; maintains payroll data; prepares and processes monthly payrolls
Interacts with internal and external auditors in completing audits
Explain billing invoices and accounting policies to staff, vendors, and clients
Prepare and review budgets, revenue, expenses, payroll entries, invoices, and other accounting documents
Analyze and review budgets and expenditures for local, state, federal and private funding, review contracts, and grants
Prepare profit and loss statements and monthly closing and cost accounting reports
Analyze revenue and expenditure trends and recommend appropriate budget levels, and ensure expenditure control
Compile and analyze financial information to prepare entries to accounts, such as general ledger accounts, and document business transactions
Supervise the input and handling of financial data and reports for the company's automated financial systems
Resolve accounting discrepancies
Establish, maintain, and coordinate the implementation of accounting and accounting control procedures
Recommend, develop and maintain financial data bases, computer software systems, and manual filing systems
Types of Accounting:
Public Accounting -
This would be an accounting service to the general public, and is considered to be more professional than private accounting. Certified and non-certified public accountants can provide public accounting services.
Private Accounting -
This would be accounting that is limited to only a single firm, where an accountant receives a salary on an employer-employee basis. This term is used even if the employer is in a public corporation.
National Income Accounting -
Rather than the usual business entity concept, national income accounting uses the economic or social concept in establishing accounting. This type of accounting is responsible in providing the public estimates of a country's annual purchasing power. The GNP (gross national product) refers to the total market value of all the goods and services produced by a country, usually within a calendar year.
Fiduciary Accounting -
This type of accounting is done by a trustee, executor, administrator, or anyone in a position of trust. The accountant's job is to keep the records and prepare the reports, which may be authorized by or under the jurisdiction of a court of law. The fiduciary accountant will control all property subject to the estate or trust.
Fund or Governmental Accounting -
This type of accountant will work for a non-profit organization or a branch or unit of any level of government. The double-entry system of accounting with journals and ledgers is used, the same as conventional accounting. The services of private or public accountants can be used, like any business entity. Special funds accounting is used for control since profit motive cannot be used as a measure of efficiency.
Forensic Accounting -
Forensic accounting is the specialty practice area of accountancy that describes engagements that result from actual or anticipated disputes or litigation. "Forensic" means "suitable for use in a court of law", and it is to that standard and potential outcome that forensic accountants generally have to work. Forensic accountants also referred to as forensic auditors or investigative auditors, often have to give expert evidence at the eventual trial. All of the larger accounting firms, as well as many medium-sized and boutique firms, have specialist forensic accounting departments. Within these groups, there may be further sub-specializations: some forensic accountants may, for example, just specialize in insurance claims, personal injury claims, fraud, construction, or royalty audits.
Investment Accounting -
Investment accounting, portfolio accounting or securities accounting - all synonyms describing the process of accounting for a portfolio of investments such as securities, commodities and/or real estate held in an investment fund such as a mutual fund or hedge fund.
What is the workplace of an Accountant like?
There is no typical workplace for an accountant in the sense that just about any business has an accountant or uses the services of one. A bigger company may have an accounting department that employs many accountants, and would have a hierarchical structure. Or, there may be only one accountant at a branch office, who might report to a supervisor at the regional or head office.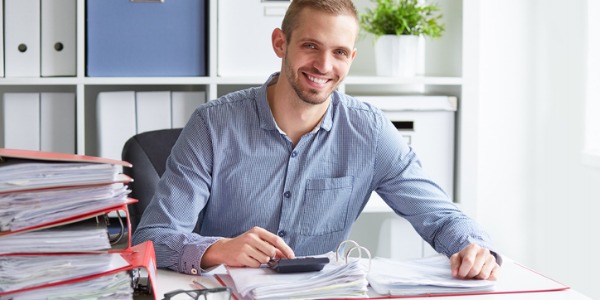 What is some good advice for accounting students?
Attending class, completing homework assignments, maintaining good grades, working a job, and trying to squeeze in a social life are all things that need to be managed responsibly. Someone interested in getting a degree in accounting needs to be self-motivated and self-disciplined.
Strong math skills, calculations, data analyzing, spreadsheets, general ledger applications, income tax, cost accounting, fraud prevention, auditing.... all are subjects that will be taken. If you don't find these interesting, then the accounting profession may not be for you. Ask yourself if you would feel comfortable spending fifty to seventy hours a week scrutinizing data and calculating numbers.
If you aspire to get to a senior level position one day, such as CFO or a partner in a firm, then developing interpersonal skills and having the ability to develop strong networks early on will be essential to your success.
What are the various accounting designations?
The following are accounting certifications and professional designations in the United States: Certified Public Accountant (CPA), Certified Management Accountant (CMA), Certified Financial Manager (CFM), Certified Fraud Examiner (CFE), Certified Financial Planner (CFP), Certified Internal Auditor (CIA), Enrolled Agent (EA), Certified Government Financial Manager (CGFM).
What is the difference between an accountant and an auditor?
While both an accountant and an auditor are responsible for the accounting processes of a company, there are some differences between the two professions. An auditor is responsible for reviewing the work of the accountant on a quarterly or annual basis, and is often hired from an outside firm to do so. An accountant, on the other hand, is usually an employee of the company for which they work, and the work done by an accountant is done on a daily basis. An accountant will create the financial statements for the company, and the auditor will look the financial statements over to make sure they are accurate.
What is it like being an accountant?
When you think of an accountant, perhaps you visualize someone fairly geeky who does nothing but crunch numbers all day, his hand a blur on the adding machine. That image is a thing of the past. These days, accounting is more of a team effort, and you are likely to start out as a junior member of a team. You may be responsible for preparing company financial statements, auditing a client's financial statements, or perhaps spending one-on-one time with clients and helping them with their unique accounting issues. Being an accountant in today's world means having the ability to cooperate and communicate with other people, as well as having excellent detective and problem-solving skills. The tasks involved in this career are much more diverse than many people think.
What is the difference between an actuary and an accountant?
Actuaries and accountants both work with the same information, both handle financial data, and both generate statistics. Yet each will perform different business functions, and will serve different purposes.
The majority of actuaries are employed in the insurance industry, and deal primarily with risk. They will provide the statistical probability of a future event occurring (such as accidents or natural disasters), and advise managers on how to reduce any likely financial impact of adverse events. They also advise insurance companies how much to charge in premiums and which customers to insure.
Accountants work with individuals or organizations, handling monetary transactions by recording financial information. Their job may also include financial analyzing and reporting, preparing tax returns, auditing accounts, and/or acting as consultants on a wide variety of financial matters. Their duties are typically broader than that of an actuary.
How difficult is it to become a Chartered Accountant?
The chartered accountant designation is given to accounting professionals in many countries around the world outside of the USA. The equivalent to a chartered accountant designation in the United States is the certified public accountant. Acquiring the required knowledge and developing the skills that are needed in order to be successful can be tough, detailed, and demanding. In order to juggle all the responsibilities of classes, study, work experience, and other commitments, it is extremely important to be focused and organized. In the end, employers will value the skills and training you have, and this will give them confidence that you will deliver what's required in the workplace.
Is it worth it to study accounting?
Accounting as a career can be quite interesting if you like analytical work. If your goal is to have a steady career with job security, and where you will be a valuable asset to someone else's business, accounting is a good choice. There are great job opportunities, impressive salaries and a strong demand for accounting skills. If you take all that into consideration, then the answer to the question - Is it worth it to study accounting? - is yes. However, if you prefer to be on the front line, making decisions and/or creating something exciting, you may want to look at a different career.
Is accounting an art or a science?
Accounting can be considered an art because it requires creative judgment and skills. In order to perform accounting functions well, discipline and training is required. Accounting can also be considered a science because it is a body of knowledge, but since the rules and principles are constantly changing and improving, it is not considered an exact science. The American Institute of Certified Public Accountants (AICPA) defines accounting as: "the art of recording, classifying, and summarizing in a significant manner and in terms of money, transactions and events which are, in part at least of financial character, and interpreting the results thereof".
Accountants are also known as:
Chartered Accountant Chartered Certified Accountant Certified Public Accountant Chartered Management Accountant International Accountant Chartered Professional Accountant Certified Management Accountant Certified Practising Accountant Public Accountant Certified Public Practising Accountant Chartered Public Finance Accountant Incorporated Financial Accountant