What is a Controller?
Controllers play an important part in every organization, and are more than just number crunchers or bean counters.
They are 'number translators'.
A controller is usually the head of the accounting department in an organization, and makes sure that all aspects of a company's finances are analyzed, interpreted, and documented properly.
What does a Controller do?
In a large company setting, controllers supervise people like accountants, payroll managers, tax managers, and financial managers. They typically report to the CFO (Chief Financial Officer). The CFO may distribute some of the financial management responsibilities between a controller and a treasurer.
In a smaller company, it could be that the controller is the only accountant for the business, and will generally report directly to the CEO of the company. There may be an accounting clerk or an accounts payable clerk to assist with some of the accounting.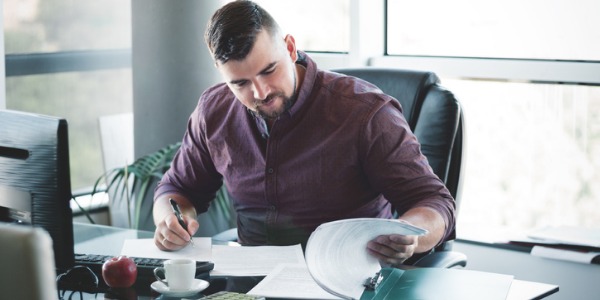 Controllers will make sure that the books are prepared accurately, the company expenses are paid, and that any money owed to the company is collected.
They will also provide advice and detailed financial analysis to the chief executives of the company.
Responsibilities of a controller may include:
- the implementation of policies and procedures
- creating budgets
- handling payroll (executive)
- inventory overview
- preparing financial statements
- signing sales tax returns, tax compliance
- managing the bookkeeper, signing cheques, creating difficult journal entries
- coordinating with CPA's on audits and tax returns
- processing payroll
- implementing financial and accounting systems
- going over financial statements
- creating variance reviews
- handling risk management
- safeguarding company assets
- managing strategic planning
- managing risk and risk management assessments
- managing enterprise risk management assessments
What is the workplace of a Controller like?
A controller generally works in an office environment. There is due diligence that needs to be done occasionally for an acquisition, and this may require some travel.
There is also occasional evening or weekend work to meet deadlines.
Controllers are also known as:
Comptroller Financial Controller