What is a Fork Lift Operator?
A fork lift operator is responsible for operating a fork lift to move, locate, relocate, stack, and count merchandise around warehouses, storage yards, factories, construction sites, and other work sites.
The operator is accountable for the safe and efficient operation of the fork lift and may also be required to perform order filler and checker duties.
What does a Fork Lift Operator do?
A fork lift is a specialized type of vehicle that gets its name from a large pronged 'fork' that protrudes from the front that can rotate, lift, and move cargo according to the operator's directions. These machines are often the most popular in warehouses and factories, and are also widely used in supply yards and loading docks.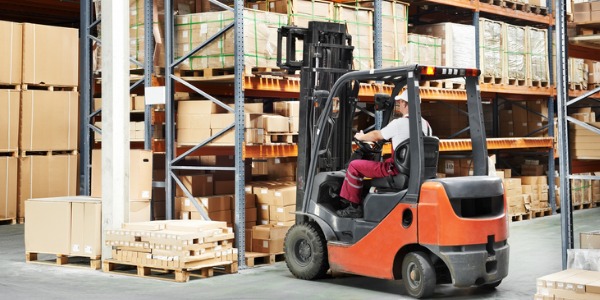 Fork lift operators are primarily responsible for driving these machines and moving cargo according to specific instructions provided by supply managers.
Forklift operators are responsible for loading and unloading trucks, ships, freight train cars, and airplane cargo holds. The freight is typically loaded onto pallets, which are usually grooved specifically for the fork's prongs; making loading and unloading fairly easy.
At times, heavy or unusually shaped freight may not be on a pallet, and in these cases it may need to be picked up directly with the fork. Fork lift operators may also be in charge of performing basic inspections on their machinery and doing simple maintenance-related tasks like keeping joints lubricated.
Various duties of a fork lift operator:
Unloading inbound shipments safely and moving product to storage locations
Stacking and storing merchandise in appropriate areas
Ensuring inbound and outbound shipments are accurate and free of damage
Reporting quality variances
Pulling and preparing product for shipment, ensuring that the exact number and type of product is loaded and shipped
Performing picking duties in an efficient manner that meets customer service standards
Efficiently moving products from storage areas into rail cars or trailers
Loading, unloading, moving, and stacking products and materials
Using radio frequency equipment for picking, receiving, putting away, and loading products
Inspecting and performing minor maintenance on the fork lift or other equipment
Keeping appropriate records and reports to guarantee that tight inventory control and security are maintained
Assisting in physical inventories
Ensuring proper stock rotation
What is the workplace of a Fork Lift Operator like?
Fork lift operators work in warehouses, factories, storage yards, construction sites, supply yards, and on loading docks. They sometimes work in extreme temperatures, and depending on what kind of materials they are moving, could be around fumes, odors, loud noises, or harmful chemicals.
Most fork lift drivers work eight-hour shifts. In 24-hour warehouses, shifts can be around the clock.
Fork Lift Operators are also known as:
Fork Lift Technician Fork Truck Driver Forklift Driver Forklift Operator Lift Truck Operator