What is a Construction Manager?
Construction managers coordinate and supervise a wide variety of projects, including the building of all types of residential, commercial, and industrial structures, roads, bridges, schools, and hospitals.
They understand construction methods and technologies, and are able to interpret contracts and technical drawings.
What does a Construction Manager do?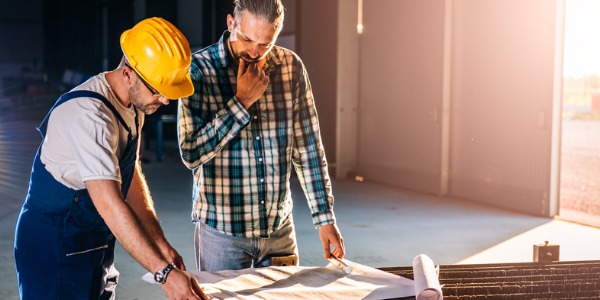 Construction managers oversee the activities of a construction site, and monitor the project under the direction of a general manager. They plan a project strategy and must identify and solve unexpected issues and delays. Often, these decisions must be made quickly to meet deadlines.
Construction managers typically do the following:
Prepare and negotiate cost estimates, budgets, and work timetables
Schedule and coordinate all design and construction processes
Interpret and explain contracts and technical information to workers
Report on work progress and budget matters to clients
Collaborate with architects and engineers
Instruct and supervise construction personnel and activities onsite
Respond to work delays and other problems and emergencies
Select, hire, and instruct labourers and subcontractors
Make sure jobs are completed on time and on budget
Comply with legal requirements, building and safety codes, and other regulations
Projects may require specialists in everything from structural metalworking and painting, to landscaping, building roads, installing carpets, and excavating sites. They work closely with other building specialists, such as architects, engineers, and a variety of trade workers, such as stonemasons, electricians, and carpenters.
To maximize efficiency and productivity, construction managers often use specialized cost-estimating and planning software to effectively budget the time and money required to complete specific projects. Many managers also use software to determine the best way to get materials to the building site.
Depending on the project, construction managers may interact with lawyers and local government officials. For example, when working on city-owned property or municipal buildings, managers sometimes confer with city council members to ensure that all regulations are met.
For projects too large to be managed by one person, such as office buildings and industrial complexes, there may be more than one construction manager. Each construction manager would only be in charge of one part of the project, and choose subcontractors to complete it.
What is the workplace of a Construction Manager like?
Many construction managers work from a main office, but most work out of a field office at the construction site where they monitor the project and make daily decisions about construction activities. For those who manage multiple projects, frequent travel may be common.
Self-employed construction managers generate their own business opportunities and must be proactive to find new clients. They often market their services, bid on jobs, and learn how to work on a wide variety of projects.
Construction Managers are also known as:
Construction Project Manager Construction Superintendent Construction Project Superintendent Construction Site Manager Construction Project Coordinator General Contractor