What is a Construction Engineer?
Construction engineering is a sub-discipline of civil engineering. Construction engineers, also called construction managers or site engineers, are the primary project managers for various kinds of construction projects – from houses and apartment buildings to hospitals, schools, and shopping malls to roads, highways, bridges, tunnels, airports, railroads, and transportation systems to dams, reservoirs, oil refineries, and nuclear power plants.
Construction engineers are involved from inception and planning to building and opening. They work with clients to determine design aspects and project scopes and budgets, and oversee logistics, procurement and mobilization of equipment, materials, and services, and management of worksites through to project completion. They are detail-oriented senior professionals with considerable experience in both construction and engineering.
What does a Construction Engineer do?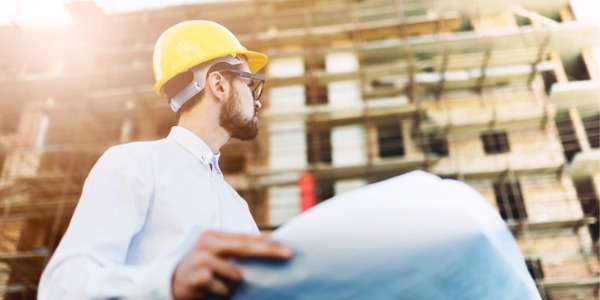 In the simplest of terms, construction engineers manage construction projects. They contribute to project planning and design, allocate resources to the various stages of a project, and oversee the engineering processes involved in it. Their expertise in construction engineering results in constructions that are cost-effective and structurally sound.
The primary responsibilities of the construction engineer are:
Managing the planning and design stages of construction projects
Contributing technical expertise to project drawings and designs
Using Building Information Modeling (BIM) software to construct 3D models
Developing cost estimates and budgets and preparing bids
Preparing financial projections
Conducting site layout
Selecting equipment
Managing materials
Designing and overseeing the building of temporary structures as required by the project
Preparing work schedules and organizing the work crew in collaboration with the project manager
Safeguarding the worksite
Liaising with clients / stakeholders, contractors, subcontractors, vendors, and suppliers
Overseeing construction engineering processes
Performing regular tests on materials and procedures to ensure compliance with industry regulations
Solving job site problems, moving between the field and office
Ensuring that the construction project is completed on time and within budget
Documenting processes and keeping detailed construction logs
Presenting construction project progress updates to clients and senior managers
Ultimately, the construction engineer is in charge of most of what happens on-site. Their multifaceted hands-on role is critical to the successful completion of major construction projects.
What is the workplace of a Construction Engineer like?
Construction engineers split their time between an office environment and on-site supervision of construction projects. In the office they work on a computer drafting designs, revising blueprints, managing budgets, filling out safety forms, and filing required paperwork. On-site they monitor operations and resource allocation, and liaise with a variety of other construction and engineering professionals as well as developers. Construction engineers may sometimes have to make appearances at community meetings to address public concerns regarding projects in local neighborhoods.
When visiting construction sites, the wearing of protective gear, such as steel toe boots and hard hats, is mandatory. Operating equipment or using tools may be occasionally required, but construction engineers do not commonly find themselves in this hands-on role. Their role is that of manager and overseer.
Most construction engineers are employed by government agencies, city departments, or private engineering firms. While they generally work full-time, part-time and contractual opportunities do exist. Regular business hours are the norm in the construction engineering field, but overtime may periodically be required to meet deadlines.
Construction Engineers are also known as:
Site Engineer Construction Manager